You might ask this question to yourself: "How to be Liza Soberano?"
Well, we've got a chance to interview Kapamilya star Liza Soberano and asked her some tips on how you could reach her level in terms of beauty.
Soberano is arguably the most beautiful Filipina celebrity today. She placed 6th in the 26th annual Independent List of the 100 Most Beautiful Faces of 2015.
Soberano's tips are very basic, yet few of us are doing it consistently. Here are the 3 "Kadyosahan tips" from Liza Soberano:
1. Drink a lot of water.

Are you shocked? No. But we do not usually do it, right? How many times do you drink water? How often should you drink water?
According to experts, men should drink about 3 liters (about 13 cups) of total fluids a day; and women should drink about 2.2 liters (about 9 cups) of total fluids a day.
By drinking plenty of water, your body will naturally flush out toxins—giving you a healthier glow. Drinking purified water keeps your skin clean and hydrated, encouraging clear and fresh skin.
Ask yourself: "Am I drinking enough water to be Liza Soberano?"
2. Eat healthy foods.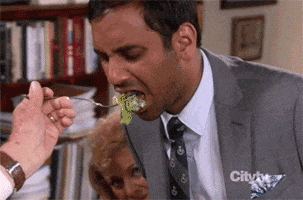 Wow! It seems like easy, but do we really eat healthy foods like the "pangmayaman" salad from Wendy's?
I am sure that in terms of food, most of Filipinos are lack in discipline. They would eat as much as we want for as long as its delicious and of course… FREE! We also love festivities and holidays! Hello? HANDAAN time!
So, what are the best foods for your skins?
Actually, you can buy them from your nearest sari-sari store. These are tomato, sardines (now you know why Liza endorses a sardine brand), coffee, and egg! While some other foods can be bought at the grocery like oats, olive oil, carrots, orange, green tea, and dark chocolate.
However, there are also foods which are bad for your skin like chips, candies, soda (soft drinks), and margarine. So if you want to eat these, learn to consume it minimally with moderation.
See? Being beautiful is very easy! The only question is: "Do you have discipline?"
3. Exercise regularly.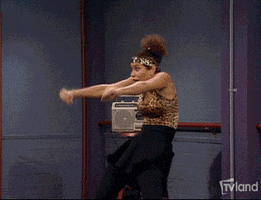 I bet one of your New Year's resolutions last last last year was to "exercise regularly." But, did you really do it?
Regular exercise isn't always all about dropping pounds, it also gives you a healthy and glowing look!
When you wake up in the morning, do you do some exercise? Or, because you're a lazy cow, you just choose to unlock your phone to chat your "crushie?"
Exercise is wonderful at reducing stress, so if you do it regularly, then you will be able to see it reflected in your skin. Stressed out skin is never a good look! How will you become Liza Soberano if you won't exercise?
These three "Kadyosahan tips" are so easy, actually. But who among us do it regularly? That's why we should not questions ourselves on why Liza's toes are more attractive than us.
Follow LionhearTV for more Dyosa Soberano, I mean Liza Soberano updates!
Comments