Presidential Spokesman Harry Roque recently breached health protocols when he went to Bantayan in Cebu where he was invited as guest.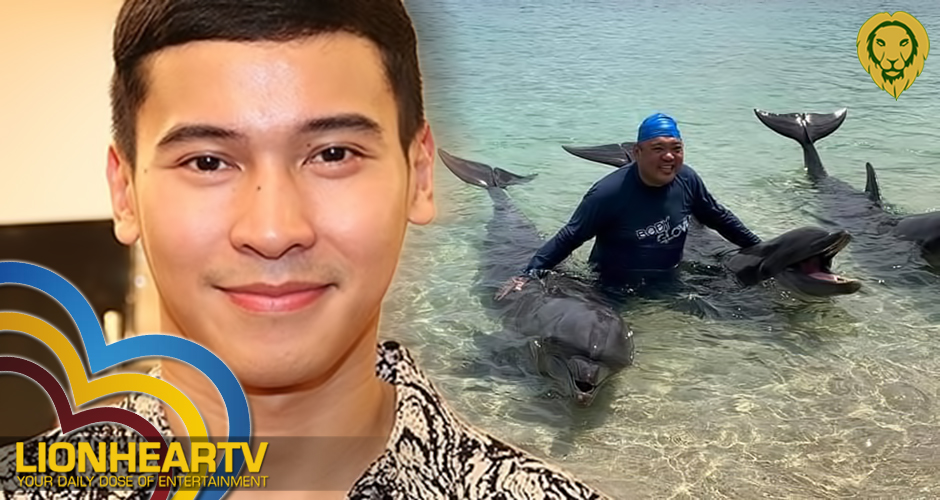 But instead of owning up to his mistake, Roque stated that media was unfairly reporting the incident. He also tried to pass the attention to Vice President Leni Robredo by showing a photo of Robredo's recent event where the VP could be seen shaking hands.
"Ang kinasasama ng loob ko po, ako po ang pinuruhan. Bakit ako ang pinupuruhan palagi ng Inquirer at ABS-CBN? Bakit si VP Leni, nakipag-handshake-handshake pa. Ang tanong ko sa mga media, patas sana," Roque said in the briefing.
Roque calls out "unfair" media reporting of Bantayan incident which drew large crowd without allegedly observing health protocols vs COVID-19.

He then shows photos of VP Leni Robredo's recent event, saying it was not called out by the media. @tribunephl pic.twitter.com/Z0h5qLp3f9

— MJ Blancaflor (@MJBlancaflor) December 1, 2020
Kapamilya actor Enchong Dee made fun of Roque as the latter included Robredo on his tirade regarding the Bantayan incident.
The actor retweeted the statement of Leni Robredo's camp wherein they want to hold officials accountable for their actions and not drag the Vice President for something they've done.
He captioned his post on Twitter with an emoji of a dolphin, referring to Roque's previous protocol breach wherein he swam with dolphins while the country was under stricter quarantine.
https://twitter.com/enchongdee777/status/1333698365813452801
Difference between calamity and casual visit
Unfortunately for Roque, the circumstances between his protocol breach and that of the VP's alleged violation are vastly different. Roque was at an event while the VP was during relief operations.
VP Leni Robredo's spokesman Barry Gutierrez slams Presidential Spokesperson Harry Roque for dragging the Vice President after he was called out by netizens for attending a mass gathering in Cebu last week | @meltlopez pic.twitter.com/zQ1VJ81eDH

— CNN Philippines (@cnnphilippines) December 1, 2020
The photo which was shown by Roque when the issue was brought up was during the relief operations of Robredo. His Bantayan incident is just him giving a speech and holding a "mañanita".
The difference with him and Robredo is that there was no political agenda on the latter's part. The Vice President went there to help the victims of Typhoon Ulysses. On the other hand, his presence in a mass gathering is obviously for political reasons as he only went there to speak and not conduct relief operations.
Swimming with the dolphins
Last July 2, Harry Roque had his first violation of quarantine protocols as he took a swim with the dolphins at Subic, Zambales.
The picture which was later deleted showed Roque taking a photo with the dolphins. This was amid the strict quarantine protocol and Subic being put into modified general community quarantine (MGCQ).
He apologized regarding his action and later on argued that it was just a "side-trip". He also emphasized that there was no violation with his visit since he practiced social distancing.
Earlier this month, he was also involved in a karaoke session as Typhoon Ulysses ravaged the country.