MANILA, Philippines — HOPE, the first company in the Philippines to donate 100% of its profits towards building classrooms and other nation-building initiatives, recently bagged the 'Best CSR Initiative' award in the prestigious Global Water Drinks Award 2020 by Zenith Global for its 'Hope in a Box' water carton.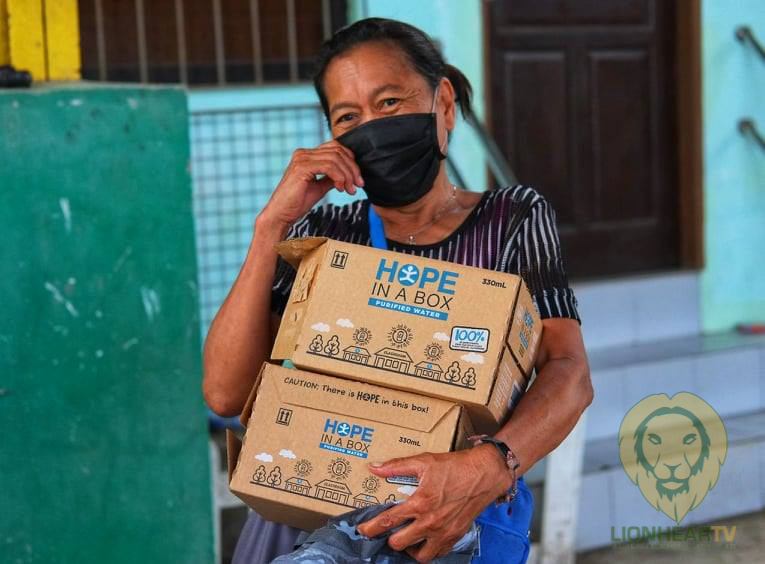 The industry's only event series of its kind, the Global Water Drinks Award celebrates excellence across every category of the packaged water industry. Open to entrepreneurs and well-established brands from around the globe, the award recognizes industry leaders and innovators as the world's best-in categories including marketing, packaging, social media, corporate social responsibility, and more. This year, it attracted 160 entries from 27 countries worldwide.
The 'Best CSR Initiative' award recognizes corporate responsibility campaigns and initiatives that bring positive impact to society, communities and the environment, whether on an international or local scale. Submitted entries were judged on their innovation, sincerity to the commitment, as well as the effectiveness of their campaign.
"We are grateful and humbled to have a Philippine initiative be recognized as the Best CSR for 2020 at the Global Water Drinks Award. We hope to continue to deliver on our mission to not only positively impact education in the poorest communities through the building of public school classrooms, but to safeguard the environment as well through packaging innovations like Tetra Pak's carton for water," Nanette Medved-Po, Chairperson & Founder of HOPE, said.
"We are proud to be a partner of HOPE and delighted to see Hope in a Box winning such a prestigious award. At Tetra Pak, we are committed to protecting the planet through sustainable packaging solutions. We value the partnership with HOPE who shares the same goal," said Michael Wu, Managing Director of Tetra Pak Malaysia, Singapore, Philippines and Indonesia.
Together with Tetra Pak, HOPE launched 'Hope in a Box' in 2018 as the first carton-packed drinking water in the country. Aiming to offer consumers environmentally-friendly options to their day-to-day choices, Hope in a Box was created as an alternative to the default plastic packaging for water. The carton packaging for Hope in a Box is comprised of 75 percent of renewable resources and it carries the FSC™ label, ensuring that the paperboard is sourced from responsibly managed forests and other controlled sources.
Nanette Medved-Po explains, "We reached out to Tetra Pak due to its renowned paper-based environmentally-friendly packaging. The solution is not only visually appealing and structurally different, but one that is innovative in sustainability credentials. Even the cap of the Hope in a Box water carton is made of bio-based plastic."
100 percent of profits from Hope in a Box carton sales, as well as from other socially and environmentally impactful products under HOPE, is contributed towards the building of classrooms and to other nation-building initiatives. With the help of #HOPEHeroes – clients, partners and ambassadors – the organization has built more than 100 classrooms in remote areas of the Philippines, positively impacting thousands of students.
"Our products are available in thousands of retail outlets, hotels, restaurants, cafes and recreation centers around the country. Hope in a Box was a key step for us to not only play a role in reducing the amount of plastic in our oceans but also to provide consumers with access to a credible, environmentally-friendly option," shared Nanette.
Apart from education, HOPE has also extended support to coconut farming communities by providing increased market access, farmer training, and replanting and intercropping initiatives through the Hope in a Coconut project. As a response to COVID-19, the organization also reached out and donated to frontliners and communities heavily affected by the pandemic.
Hope in a Box contains purified drinking water and is available in a 330ml serving.
Support HOPE and help make a difference by purchasing Hope in Box at their website- https://www.generationhope.ph/shop