It's a bit late, but it is that time of the year! Voting for RAWR Awards 2020 just ended a few days ago and we have a few special awards to give out.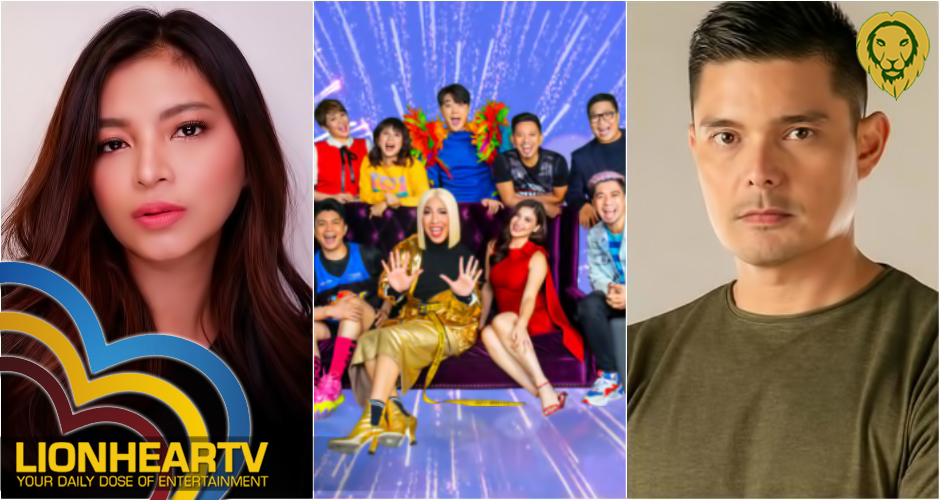 2020 may not have been the year we wanted, but it has shown us that people do not stop working and helping, bringing joy to Filipinos everywhere.
This time around, we'll look at a select group who has given all of us something to look forward to—programs, brands, and people who have trended for all the right reasons.
Trending Show of the Year: It's Showtime
It has been a long-winded battle to topple the longest-running noontime show in the country, but It's Showtime has definitely made its mark. Between the antics of its hosts during segments to performances that can truly wow an audience—from both sides of the spectrum, if we may add—It's Showtime has consistently produced something that will resonate with netizens.
Even before their network's franchise expired.
Most Admired Celebrities: Angel Locsin and Dingdong Dantes
Two of the country's biggest household names, Angel Locsin and Dingdong Dantes, deserve the admiration of their fans from across the archipelago.
Angel Locsin's days as Darna may not come back—at least in the eyes of producers—but she has more than lived up to the lady-in-red's name with her good deeds. Angel has been leading donation drives and has been present in relief operations as a volunteer not just for the Philippine Red Cross but for numerous NGOs. She also has a voice that speaks volumes on socio-political issues, stemming no doubt from her experience as a volunteer.
Dingdong Dantes is cut from the same cloth, albeit not as vocal nor as pronounced in the volunteer space. He is, however, a doting father to Zia and Sixto and husband to Marian Rivera. Aside from being a former youth ambassador, Dingdong recently started a delivery service—Dindong PH—all to help his wife and other small businesses thrive in the "new normal" of door-to-door deliveries.
Brandspeak: Realme
Speaking of "new normal", it has now become imperative that a majority of people should have access to a reliable smartphone.
Big-name brands like Samsung and Apple may bring the heat when it comes to specs, but for most of the people who can afford smartphones, one brand has resonated: realme.
realme has brought high-end specs like faster speeds, better cameras, and more storage at prices that a lot of Filipinos can afford. Their brand has been more visible than ever thanks to this and the demand for better tech at the midrange level—especially during these trying times.
realme, however, has also been investing in a market that a lot of post-millennials have been heavily invested in: mobile gaming. The brand's top-end phones are the phone of choice for some of the country's biggest gaming streamers. Their specs give a lot of people a chance to enjoy top-rated mobile games without the need to spend an arm and a leg.
Of course, we also honor those who work the hardest behind the scenes—the public relations companies and their exceptional pool of personnel that have made it possible for brands to reach audiences they normally would not.
Here's a toast to Stratworks, M2Comms, and Ripple8 for giving top brands the voice they need in these trying times!
eMVP would also like to give special recognition to two names in the PR industry: Julius Macalagay  and Ian Urrutia. Julius has handled some of the biggest clients in the country, while Ian has been hard at work in providing a platform to talented Filipino artists to flourish both online and IRL.
Here are the rest of the winners for this year's RAWR Awards:
CUB CATEGORIES
Beshie ng Taon – Fumiya Sankai
Bibo of the Year – Xia Vigor
Favorite Bida – Elijah Canlas
Favorite Kontrabida – Aiko Melendez
Breakthrough Artist of the Year – SB19
Favorite Newbie – DJ Loonyo
Digital Series of the Year – Gameboys, the Series
Bet na Bet na Teleserye – Love Thy Woman
Song of the Year – Alab by SB19
Movie ng Taon – Ghost of the Past
LION CATEGORIES
Actor of the Year – Alden Richards
Actress of the Year – Maine Mendoza
Pak na Pak na Comedian – Vice Ganda
Digital Influencer of the Year – Gandang Kara
Male News Personality of the Year – Atom Araullo
Female News Personality of the Year – Jessica Soho
Love Team of the Year – KyCine
BL Tandem of the Year – Ian Pangilinan and Paolo Pangilinan
Favorite performer – SB19
Favorite Radio DJ – Papa Jackson
Favorite TV Host – Toni Gonzaga
PRIDE CATEGORIES
Fanclub of the year – A'TIN
Favorite group – SB19
Radio Station of the Year – Energy FM
TV Station of the Year – ABS–CBN