Nora Aunor and Philip Salvador, who both portrayed Bona and Gardo in a film, Bona with a similar theme as the best picture (Fan Girl) in the recently concluded Gabi ng Parangal of the Metro Manila Film festival 2020–returned via their entry–Isa Pang Bahag-hari.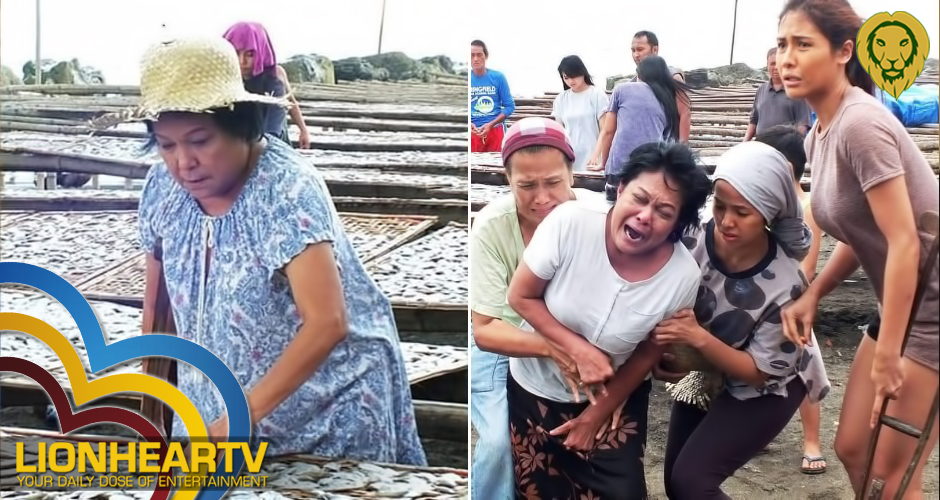 It's like the idol is pursuing the fan, but the only difference is that–this is a different film from Bona or Fan Girl
After the success of 2018's Filipino family drama LGBT-themed film, Rainbow's Sunset, directed by Joel Lamangan, starring Eddie Garcia, Tony Mabesa, and Gloria Romero–the production behind it brought back Aunor and Salvador in a film.
The former Bona stars are reunited in a story with a Romeo and Juliet-inspired conclusion.
Let me mention the best parts of the film. First, the two Kapamilya male stars–Zanjoe Marudo and Joseph Marco delivered well in the acting department. The two assumed the roles of Andy and Peter, as Lumen and Dom's (Aunor and Salvador) sons.
Another worth hailing is Michael de Mesa's Rhey, Dom and Lumen's gay best friend. His role is reminiscent of what the late Tony Mabesa assumed two years ago as the third wheel in the film, Rainbow's Sunset. His win as best supporting actor is well-deserved, too, just like Mabesa back then.
Two scenes that may well be memorable are–the one where Andy was asking for forgiveness toward Dom and Rhey, and the other was the part where Rhey waved 'goodbyes' to the young lovers–Dom and Lumen (Maris Racal and Albie Casiño).
However, Aunor in a scene where she became hysterical upon seeing the character of Salvador is cringe-worthy. Rather than resonating with her feelings–I was laughing at how she managed to put up that kind of reaction as Lumen. The Superstar must stop channeling such a brand of acting. It's not cinematic.
Isa Pang Bahag-hari is about Dom, a former seaman, who was long presumed dead returns to the Philippines and tries to reconnect with Lumen, his wife, and his three children; with the help of his gay best friend, Rhey.
Despite the love triangle plot, the film would only succeed at the box-office if La Aunor's avid fans get to support it online. The film is still streaming on Upstream.ph during the Metro Manila Film Festival 2020.
Comments