The XTREME MF 4900s Smart LED TV is a decent multi-functional SMART TV that gives back so much for its very affordable price. Its sleek design and array of impressive features are definitely the top qualities that should make it an easy sell, but there are a lot more to satisfy potential buyers.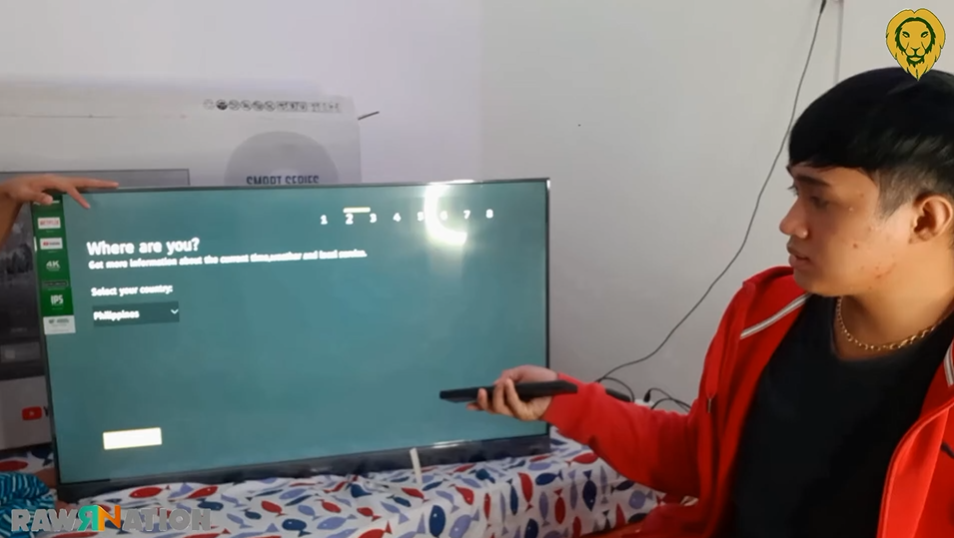 Easy and Quick Set-Up
Setting-up the XTREME MF 4900s Smart LED TV is as easy as 1, 2, 3 (although there is a manual that provides clear instructions) that it would take only a few minutes to have it completely set-up. Our LionhearTV Tech Jungle reviewer, Franz Villa, took notice of its ultra-slim design that extra-care must be accommodated in setting it up for the first time. The entire package comes with a wall-mount and a set of crews, should the user decide to hang it on a wall. A sturdy metal stand is also provided, for those who opt to place this piece of a spectacle on tv shelves.
Sleek TV Design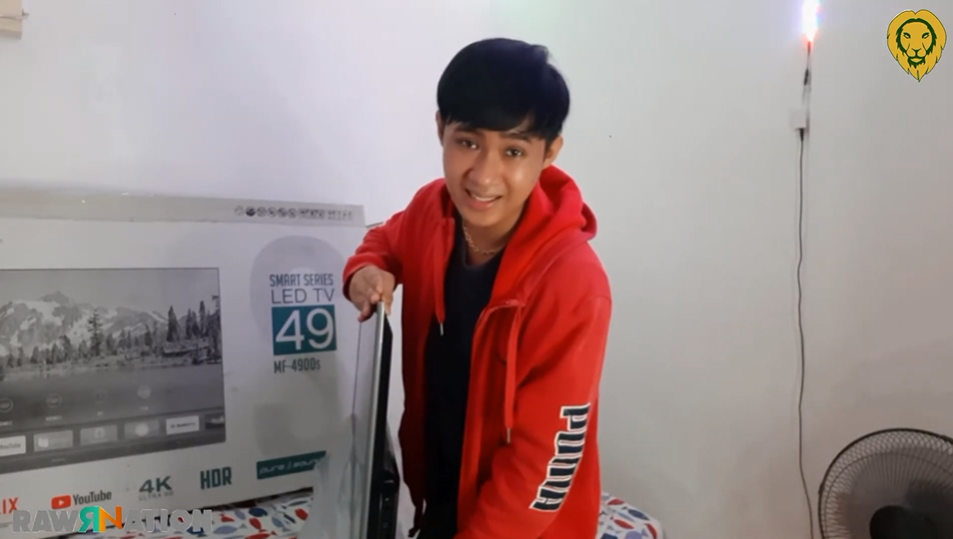 The television is a complete stunner with its ultra-thin bezel that highlights its truly sophisticated sleek design. The metallic-silver bezel surrounds the humongous 49" screen securely, while the back cover is made of strong polycarbonate casing, a metallic stand of the same material provided to give reliable support for the tv's slim but compact build.
Power and volume buttons are conveniently placed on strategic parts of the backside panel, on the left. A port for the power cable is on the right back panel, while a set of tv ports is housed on the left side. Users can easily plug-in devices and connectivity gadgets into the MF 4900s through its available ports including a USB 2.0, a LAN cable port, an AV IN, an AV OUT, and antenna ports—plus three HDMI ports complete the already impressive set to allow users to cast their ultra-HD videos from their other devices to the SMART TV.
Immersive Sound and Display
XTREME MF 4900s' immersive sound is fully powered by Pure Sound technology, which enables this television set to deliver crisp and vibrant sound. Its polycarbonate built-in soundbar enhances the SMART TV's powerful sound through its two front-firing speakers, whose punchier and more radiating sound, which anyone with a cinematic ear will surely dig.
Speaking of cinematic, its 49" display is one aspect that should draw SMART TV lovers into checking out XTREME MF 4900s. This SMART TV's cinematic capacity heavily relies on its immersive 49-inch screen, whose powerful 4K IPS display panel showcases a 3840x2160p
UHD resolution. Exciting sound and display presets are also available to give the viewer the maximum experience he aspires to achieve, based on specific sound and picture preferences. Users are given complete liberty to choose among these sound and picture presets: movie, standard, personal, music, news, and sports.
Easy Wireless Connectivity, Smart TV Control, and App-Navigation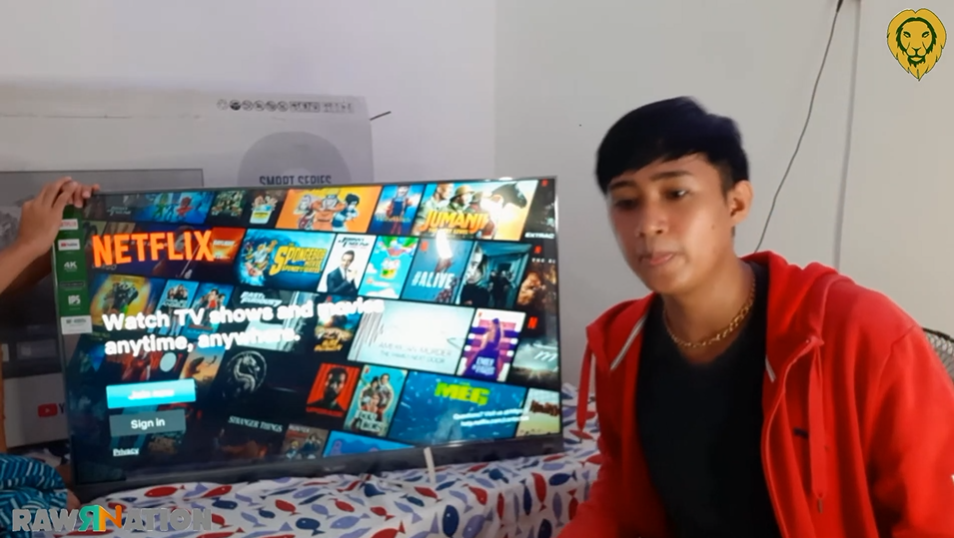 Villa also took note of how easy it is to connect the device to your wireless connection. Aside from the LAN port at the backside panel—to which you can easily connect your computer with your wired internet connection, wireless connectivity can also be carried out with ease. Once connected, the user can straight away be at the helm of this SMART TV with a pair of SMART remote controls.
There are two remote controls (whose two AAA batteries for each, are provided free) to help the user navigate MF 4900's different features. The larger standard remote control consists of general buttons like the menu, volume control, and channel options, while the smaller one provides the user easy access to the device's multimedia controls, such as app navigation, menu settings, USB, and tv source. Dedicated buttons that take users directly to the device's pre-installed YouTube and Netflix apps are a highlight of the main remote control, although the smaller one offers the much-needed ease which the user would usually want to tap MF 4900's one-touch and quick access feature.
Aside from Netflix, YouTube, and other pre-installed applications, users can install their preferred apps on the device through its built-in app shop. YouTube and Netflix can easily detect the device's 4K UHD display feature, and users can definitely enjoy the maximum sound and picture quality available. Tech Jungler Franz Villa rated its overall sound and graphics 10/10.
Priced very affordably at PhP22,995, the XTREME MF 4900s LED TV is available online or at your favorite appliance stores nationwide. Users can visit XTREME Appliances' official Facebook page for more information.
Comments