For those who are not into Boys' Love (BL) stories, the film The Boy Foretold by the Stars by Dolly Dulu may not be something to miss. In the advent of such BLs, some people may view the film as another run-of-the-mill BL movie, but it is not. Surprisingly, it is one quality-made and endearing love story of two young boys.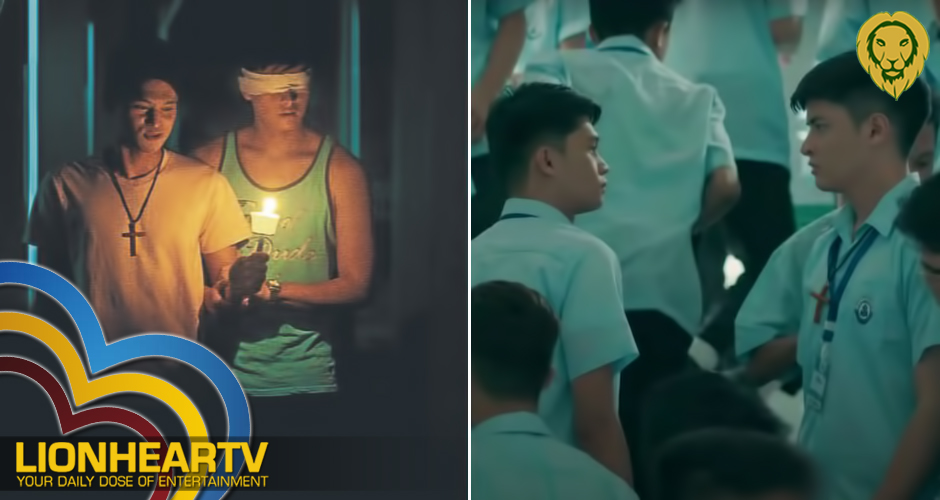 Adrian Lindayag is Dominic, while Keann Johnson is Luke. Both boys are schoolmates and batchmates in a Catholic high school. After a Journey with the Lord retreat, the two developed a deeper kind of friendship.
Their friendship got questioned because Dominic is gay while Luke is straight and somehow confused after breaking up with his girlfriend. 
A fortune-teller foretold Dominic and Luke's love story, and it did come to pass. However, it got cut short when the latter's ex-girlfriend suddenly showed up. Both boys' life turned upside-down.
Lindayag and Johnson's tandem worked perfectly onscreen. The audience would see the 'chemistry' between the two young actors especially when viewers learn to revisit their high school days. Gays would be able to resonate with Dominic's character, his struggles, and even his little triumphs like being in love.  
Luke's involvement with his basketball teammates like 'peer pressure' was perfectly depicted. One could feel the humiliation hurled at him, which led him to evade being near Dominic. 
On Dominic's side, he relied on his guy (Luke) friend's strength in times of comfort, but he felt he's shadow-boxing, alone. He lost an ally on him. The good news about the friendship between the two–it's rooted and nurtured, perhaps by Destiny. Both still find their way back to each other.
Personally, the way Dulu wrote Lindayag's character is honest and brave. Any young gay man who struggles with how he conducts himself can relate to the effeminate Dominic. Johnson's Luke is a perfect reflection of a confused guy, who's still in denial of what he likes and substitutes it with what the society dictates as 'normal'.
Dulu's BL story is something that anchors love. It subtly teaches the audience that love knows no gender; all humans are capable of loving, and are deserving of love. It attempts to bridge the gap and the wrong perception of homosexuality. It allows people to see beyond condemnation but let them choose to have compassion instead.
The Boy Foretold by the Stars did deserve their second-best picture win. Both Lindayag and Johnson are commendable in helping people understand the struggles of two boys in love. The former could have given a strong competition with Paulo Avelino. Producers Derick Cabrido, Jodi Chrissie Santamaria, Omar Sortijas, Jose Maria Mendoza, Patricia Coronado, and Cenon Palomares are just right in producing this beautiful film.
Still streaming on Upstream.ph, buy tickets now to watch the film during the Metro Manila Film Festival 2020.
Comments