Just as when things seem to be getting to a satisfying close, a new character is set to shake up events in the top primetime Kapamilya drama, Walang Hanggang Paalam.
The name is Nestor, Amelia's (Cherry Pie-Picache) estranged husband who has been in prison, for years—for reasons audiences have yet to find out. And now he is getting out, packed with a fervid desire to get vengeance at those who made his life miserable.
Former action star, Joko Diaz, plays the character, who is now poised to make things even murkier for the lives of the already hard-pressed Amelia, following Araceli Hernandez's (Sherry Lara) apprehension.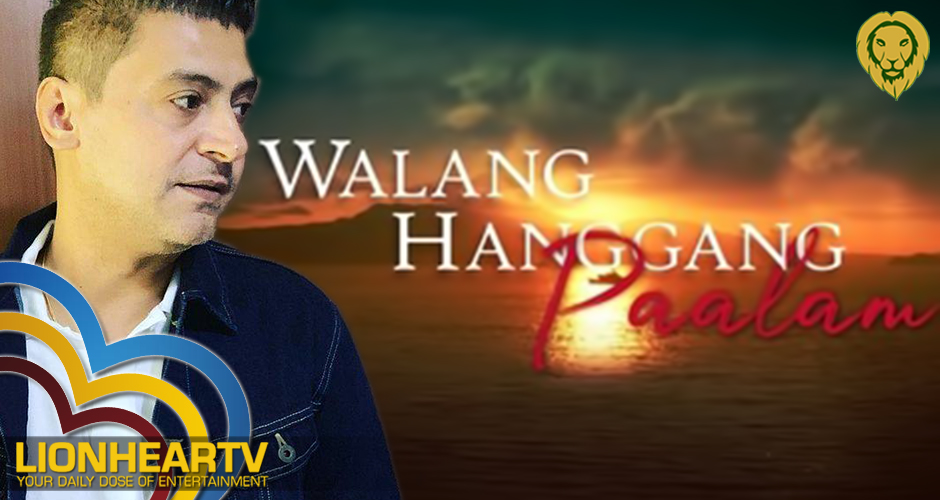 From the teaser, Nestor seems to be smoldering as he prepares to get out of the prison. "Maniningil ako…" he claims, as memories with Amerlia flash back, hinting of the possible reasons of the soon-to-be-ex-convict's growing intention to carry out revenge. In the flashback, Amelia's abusive relationship with Nestor is revealed, with her being implied as a battered wife in the hands of her husband. This may be the reason why Nestor was put behind bars. In another frame, Anton (Zanjoe Marudo) reminds Amelia "Kaya ka iniiwanan ng asawa mo" which suggests it was Nestor who left Amelia, in the first place. Viewers are poised to know the truth in the incoming episodes.
As tension further amplifies in one of last year's most memorable tv dramas, things are only expected to compel audiences who have been following Walang Hanggang Paalam's brilliantly woven story since September last year. Nestor's arrival may add additional complications but the series, which already wrapped up filming the entire series in December, is definitely bidding farewell very soon. Dra. Araceli's confessions are set to stir things up and questions surrounding Robbie's death are anticipated to be answered. Confrontations between the Hernadez and Celine (Angelica Panganiban) and Emman (Paulo Avelino) will break hearts apart, as the couple's quest to finding the justice they believe they deserve will inevitably be served. However, the biggest question that needs to be answered remains to be whether or not the roles of Anton and Amelia in their mother's human organ trafficking syndicate, will be finally exposed. Their apprehension is something avid viewers are itching to see before the series arrives at its explosive solution.
Walang Hanggang Paalam airs on ABS-CBN weeknights on the Primetime Bida block of Kapamilya Channel and A2Z Channel 11. It can also be watched and streamed via Kapamilya Online Live and streaming service, iWantTFC
Comments