Digital transformation isnow more personal than everduring the new normal – renewingour collectivedesire for levityand to get more things donefrom home.
Although our everyday lives have changed, wecan still watch the latest movies, applaud our kids' teachersor cheer on coworkers via connected technologies from home. Smarter Lenovo™ consumer products and software can help you to adapt and stay connected in an ever-changing world.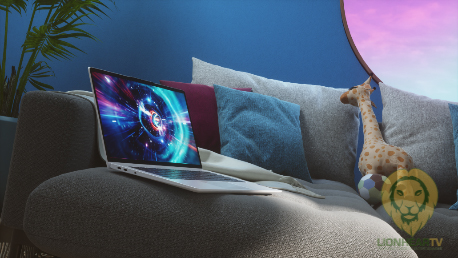 Seeing what's possible with technology that's stylish, always ready and always adapting to people's evolving needs to learn, relax and work better from home, inspires us to createsmarter experiences for all.At CES® this year, we're announcingseveral standout IdeaPad™ laptops including one with 5G1, atablet with brilliant 2K display and severalproductivity accessories—plus rolling out the latest software updates to Lenovo Vantage to help you personalize your computing experience even further.
We're also offering more ways to stay connected – whether it's to your smart home, your calendar, or friends and family with thenew visual, voice-forward, Alexa®experience in full screen.Lenovo is the first to introduce Show Mode created especially for PCs.2 Stay connected with Show Mode and make your Lenovo PC part of your ambient home.
Cozy up to the IdeaPad 5G, Say Bye to Slow At-Home Wi-Fi
Consumers need afast, efficientandconnected laptop to take them beyond their current reality – at accessible prices. With family members sharing home Wi-Fi networksat peak hours, it's more important than ever to have a reliable 4G/LTE and 5G cellular connection to enable lightning-fast speeds during your next presentation to the boss. That's why we created the new ultra-portable Lenovo IdeaPad 5G.
Offering up to 20 hours of battery life of continuous video playback3, you'll stay entertained watching videos on your sofa all day on this 14-inch clamshell laptop with available lightning-fast 5G1speeds (supports sub-6 GHz),reliable 4G LTE4, plus strong Wi-Fi 55 connectivity. This practical yet sleek device makes it easier for multitaskers to stay connected at home oron the go by combining what you love about your smartphone, (it even has a SIM card holder!) like instant on responsive performance, with the efficiency of a thin and light fan-less laptop with Windows 10. Where 5G is unavailable, you'll enjoy more security and dependability via 4G LTE connectivity, which comes default on the new IdeaPad 5G laptop.4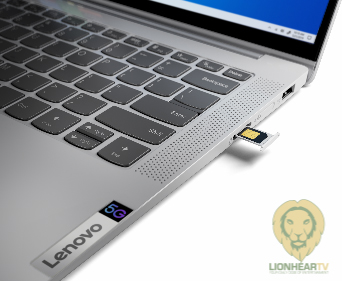 The performance and efficiency of the IdeaPad 5G is enabledby the leading Qualcomm® Snapdragon™8cx 5Gcompute platform and utilizes powerful Qualcomm® Adreno™ 680 graphics and the Qualcomm® Snapdragon™ X55 Modem-RF system for connectivity. This innovative5G-connectedlaptopempowers you to download movies, make calls and send emails from virtually anywhere at speeds up to 10 times faster than 4G, through a 5G service provider.6You can download large files in a flash and stream shows with the clarity of Full HD through its 14-inch (1920 x 1080) IPS display that's 300 nits bright for a rich picture with 100 percent sRGB quality color gamut. Also available is the 14-inch LenovoIdeaPad 4G/LTEmodel4powered by the Snapdragon 8c compute platform, delivering smooth, responsive performance as you learn and play. With the IdeaPad 5G and the IdeaPad 4G/LTE, you'll also get up to 8GB LPDDR4X memory and 512GB of PCIe SSD storage.7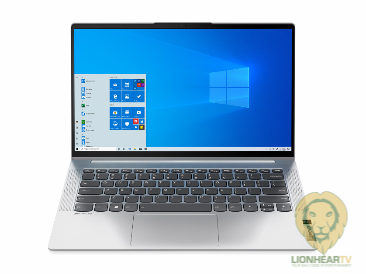 Offered in a sleek Light Silver hue with the same "bouncy" and comfortable IdeaPad keyboard customers love, the laptop'sclever fan-less design keeps everything cooler and quieter (similar to a tablet). Enjoy crisp sound from user-facing speakers optimized with Dolby Audio™.Plus, a dual array microphone ensures clear online calling, no matter if you're chatting withfriends or quickly checkingin with the office.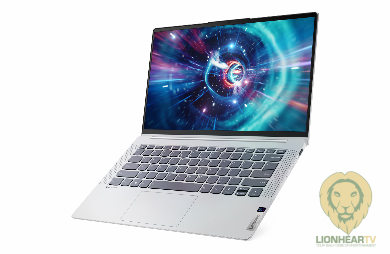 Instant on with Modern Standby means your IdeaPad 5G laptop is ready to work and explore when you are. Stay worry-free and unlock your laptop with just your face via your infrared (IR) camera for added security. You'll find it located atop razor-thin borders for a roomy 90 percent screen ratio for expansive panel viewing.Super portable at 2.6 lbs (1.2kg) and 0.59 inches (14.9 mm) thin with a 51WHr battery,plus Rapid Charge Express8, you'll probably get tired before it does. Easily recharge your laptop, or your smartphone, with thesingle cord solution viaafull-function USB Type-C® port.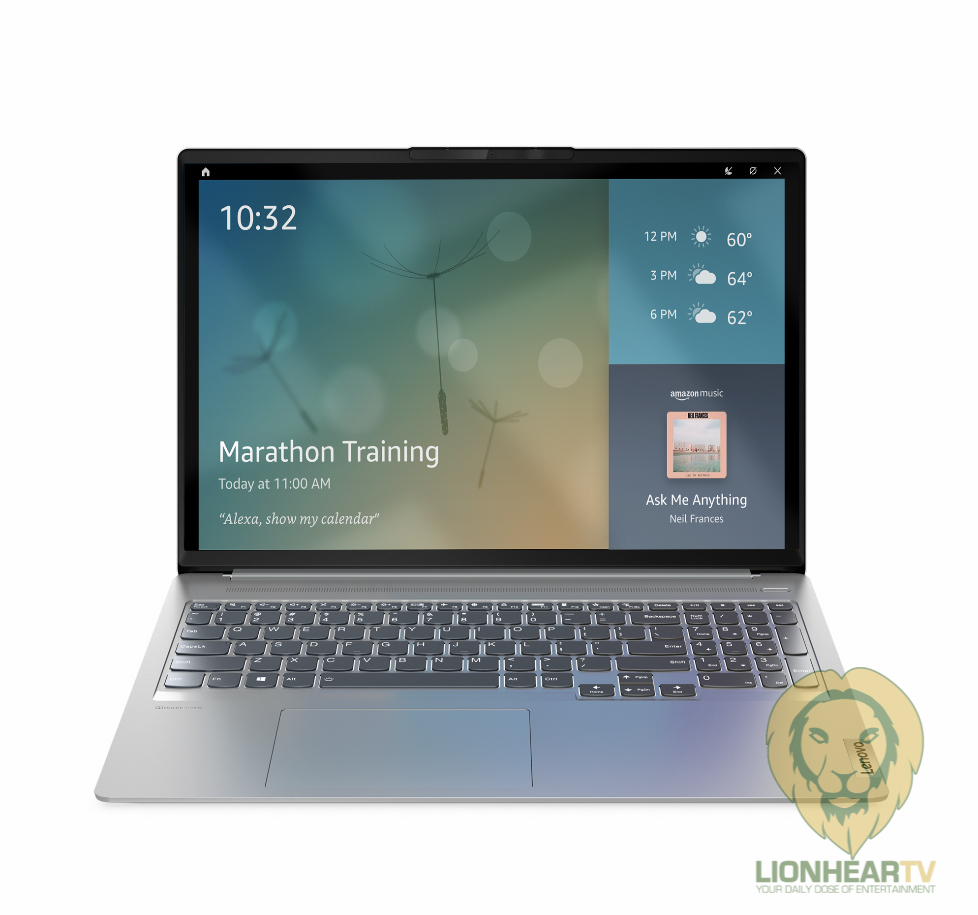 Picture This! New Show Mode for PC from Alexa
Lenovo brings you Show Mode for PC with exciting features from Alexa to help you stay connected at home.2With this new feature, Show Mode transforms your Lenovo PC into a hands-free, full-screen Alexa experience. It turns your PC into an Echo Show-like display so that the whole family can now see and enjoy talking to Alexa.
As powerful as a mouse click or keystroke, Alexa for PC lets you get more done with your PC with just your voice. Ask Alexa to play music from Amazon Music, favorite apps, and local radio and glance at song titles and album art from across the room or up close; your PC mics with far-field technology help Alexa to hear your voice commands clearly even while music is playing.2
You can also set reminders and control your smart home while multitasking on your laptop. Students learning remotely can ask Alexa questions to help them with their homework. Or,simply view rotating interesting updates and content such as the weather forecast for the week, things to try with Alexa, recommendations for music to listen to, and more as you move through your day.
Expected to start in Q2 2021, Lenovo users across a wide portfolio of PCs, including select Yoga™ and IdeaPad laptops to start, will gain access to the features enabled by the Show Mode for PC experience.2
Ready for Home Performance, Whatever the Screen Size: IdeaPad 5i Pro and IdeaPad 5 Pro
Introducing Lenovo's most powerful IdeaPad laptops yet, the IdeaPad 5i Pro9and IdeaPad 5 Pro.It's thenew reliable laptop series that oozes style and performancein a range of configuration options. Choose your perfect entertainment specs, display size (14-inch and 16-inch), and an all-metal chassis exteriorin either fashionable Cloud Grey or Storm Grey hue.10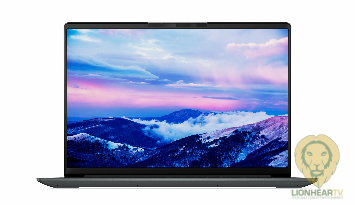 The 16-inch IdeaPad 5 Pro with AMD CPU in Storm Grey
For the first time on a Lenovo IdeaPad laptop, the display is offered with wider 16:10 aspect ratioto better accommodate for multitasking with Windows and the occasional movie night.With less bezel on all sides for an impressive 90 percent screen-to-body ratio and colorful 100 percent sRGB quality, the IdeaPad 5i Pro and IdeaPad 5 Prodeliver better learning and entertainment experiences from wherever you are in the house, thanks to more stable Wi-Fi 65 connectivity.Display iscertified safer by TÜV Rheinland11 for having Eye Care technology to reduceblue light to help protect your eyesight while working long hours.
The 14-inch IdeaPad 5i Pro with Intel CPU in Cloud Grey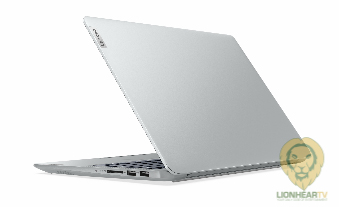 Effortlessly portable and weighing just 1.45kg for the 14-inch size and 2kg for thelarger 16-inch, and with smarter features likean IR camera with Windows Hello to help keep you better protected while logging in hands-free. Plus, the IR camera's clever time-of-flight (ToF) sensorsprovide everyday efficiencies via attention-sensing software from Glance by Mirametrix®, like pausing your videowhen you walk awayto get more coffee.Your laptop will even call out with an alarm if it's ever moved when your back is turned.
Show Mode on Lenovo PCs makes interacting hands-free with Alexa on your PC easy and more convenient. Alexa can help you remember important events, meetings, and tasks, with reminders that alert you even when you are away from your PC.2
Your laptop is set to Intelligent Cooling Mode by defaultto help you leverage balanced AI-enhancements to optimize battery life; to shift your laptop's performance,just use Lenovo Q-Controlby pressing Fn+Q to go up to Maximum Performance mode or down into Battery Saving mode.And when you opt for the display with the higher refresh rate spec12, you'll have the ability to slowdown screen refreshesfor added controlover battery life while engaged in lighterwork—just press Fn+R.12
Enjoy a larger trackpad over previous generations, plus thebouncier feel of soft-landing switches via theimproved keyboard with optional backlighting.Experience quality entertainment and immerse yourself in a whole new world of sound withDolby Atmos® and sharp imagery of the up to2.8K high-definitiondisplay resolution offered across the 14-inch laptop models.
The 14-inch IdeaPad 5i Pro with Intel CPU in Cloud Grey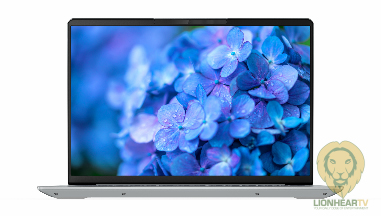 Also, on the Intel®-based Lenovo IdeaPad 5i Pro, you can expect:
The remarkable performance of up to 11th Gen Intel Core™ i7 processor
Up to NVIDIA® MX450 graphics to accelerate your laptop for work and play
Up to 14-inch 2.8K (16:10) IPS display with a 90Hz refresh rate and 400 nits of brightness
Or, go big with up to 16-inch 2.5K(16:10) IPS display with a 120Hz refresh rate at 350 nits bright
Get up to 16GB DDR4 of memory and up to 1TB SSD PCIe M.2 of storage7on either size
The 14-inch laptopoffers a 56.5WHr battery and Rapid Charge Boost13
With 75WHr battery capacity on the 16-inch with support for Rapid Charge Express8
The 16-inch model also offerssingle cable Thunderbolt™4 technology
If you opt for the Lenovo IdeaPad 5 Propowered bythe next-gen AMDRyzen™Mobile Processors (coming soon):
On the 14-inch IdeaPad 5 Pro:
Choose from the next-genAMD Ryzen Mobile Processors (coming soon)
Up to NVIDIA MX450 GPU
Up to 16GB DDR4 of memory and up to 1TB SSD PCIe M.2 of storage7
Up to 14-inch 2.8K (16:10) IPS display with a 90Hz refresh rate and 400 nits of brightness
Offers 56.5WHr battery capacity and Rapid Charge Boost13
The 16-inch IdeaPad 5 Pro with AMD CPU in Storm Grey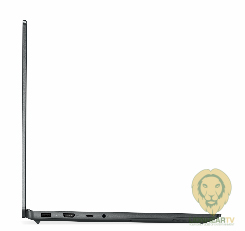 On the 16-inch IdeaPad 5 Pro:
Choose fromthe next-genAMD RyzenMobile Processors (coming soon)
Enjoy several graphics options, including up to the next-gen NVIDIA GeForce RTX™GPUs (coming soon)
Up to 32GB DDR4 of memory and up to 1TB SSD PCIe M.2 of storage7
Up to 16-inch 2.5K (16:10) IPS display with high 120Hz refresh rate at 350 nits bright
Offers 75WHr battery capacity and Rapid Charge Express8
Get the Most Out of Your PC with New Vantage Enhancements
Across the Lenovo portfolio, one app that's always got your back is Lenovo Vantage and this month14, it's getting a refresh across several of its features. In the latest update, Lenovo Vantage offers users with some of the newest Lenovo devices15a better view into the performance of their Smart Battery, displaying such status updates as battery capacity retention, predicted lifespan and temperature.
Lenovo Smart Assist is another feature where the new Vantage updates will further enhance the user experience across the entire Lenovo consumer PC portfolio. Its intuitive updates include improvements to the hands-free login featurewith Windows Hello, as well as expanded application and browser support for its hands-free video playback and Super Resolution 2.0 video upscaling capabilities.16
This update also sees an expansion of the recently launched Vantage Smart Performance Services to global markets, granting more users access to one-click scans, fixes for malware and zero-day virus removal, for all-in-one PC performance, maintenance and enhanced security. And with new progressive web app caching that loads Vantage in mere seconds17, you'll be able to access all of these new and existing Vantage features faster, no matter where you are in the world.
Learn toLive your Best NewLife from Home: Lenovo Tab P11
Living well during this new at-home normal takes relying on our technology more for fun, learning and light productivity. It can be challenging enough these days without worrying about sharing technology that's hard for some family members to use. Upgrade with the new Lenovo Tab P11—it's the happy medium between giving your family access to the latest tech they need, without costing a fortune or sacrificing the experience you want from asleek and powerfultablet.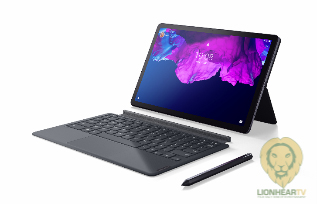 Tablet shown in laptop working mode with Keyboard Pack and Lenovo PrecisionPen 2, both sold separately.
The brilliant Lenovo Tab P11 helps you get more stuff done with smarter features and pen support –  making your day better when seeking news, social connections, and hours of entertainment with more pixels.It offers an 11-inchhigh-definition 2K (2000 x 1200) touchscreenIPS liquid crystal display(LCD)that's larger and brighter too at 400 nits.18With integratedEye Care mode technology certified by TÜV Rheinland11, the display also helps lower harmful blue light to reduce eye strain.
The exterior of the Lenovo Tab P11 looks as sharp as its clear display, styled with a contemporary dual-tone finish in either Slate Grey or Platinum Grey hue10 with a sturdy aluminum-alloy chassis for a sleeker profile.Powered by theefficient Snapdragon662 Mobile Platformwith advanced LTE, integrated Qualcomm®FastConnect™ subsystem andpacked with up to 6GB RAM for speedy browsing,the Lenovo Tab P11 is also one of just a handful of tablets certified to stream Netflix shows in HD (high definition).
Listen to your favorite tunes from anywhere in the home for up to 15 hours19 of usage at full charge, as youendlessly auto-switch between the familiar interface of preloaded Microsoft Office apps (e.g., Microsoft Word, Excel, OneNote and PowerPoint) and the popular productivity apps from Google Play™.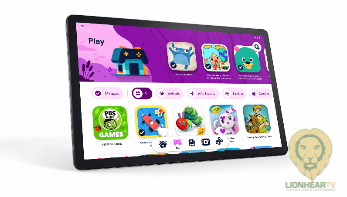 The family-friendly Lenovo Tab P11 also comes with Kids Space from Google,20 a new kids mode that features apps, books, and videos20to help kids under nine years of age learn and have fun(while the adults finish online work meetings in the other room).20
For catching up with friends or while learning remotely, you'll love the ease of hands-free login21 and first-class video calling via the 8MP front camera. Don't want your mom commenting on your messy living roomduring your weekend video chats? Just use the Smart Privacy feature22 to blur your background. Play music and videos in high fidelity with immersive sound powered by quad speakers and with Dolby Atmos for great sounding audio in landscape or portrait mode.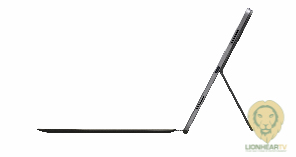 Optional keyboard pack makes productivity mode a snap on the Lenovo Tab P11
The Lenovo Tab P11 is great for gettingmore done at home with the optional, ultra-thin Keyboard Pack23 with built-in trackpad that just snaps into place when you need to fire off an email before lunch. The magnetic stand cover and integrated kickstand prop up the tabletto resemble a slim detachable.
Theintuitive Lenovo Precision Pen 223 is capable of sensing tilt and your subtle pressure adjustments for a smoother digital writing and doodling experience.With a long battery life up to 200 hours24 with a battery capacity of 60mAh, and USB Type-Cplug for charging,this optional pen stands ready for when inspiration strikes.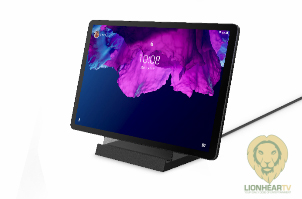 This affordable Android tablet supports other must-have optional accessories built for the new normal too, including the handy Lenovo Smart Charging Station 223 that enables hands-free movie watching and stable charging while docked, and a new Folio Case23 outfitted in a modern fabric to provide extra protectionfor when you toss it in your tote bag and go.
Visit the Lenovo StoryHub newsroom for images and full specs and Lenovo's CES homepage for more details.
Product Videos:
Lenovo Tab P11:
U.S. Pricing and Availability25
The 14-inch IdeaPad 5Gis expected to be available in select markets, not available in North America at this time.Pricing will vary per market.25
The 16-inch IdeaPad 5 Pro laptop with up to latest AMD Ryzen H-Series Mobile Processors and up to next-gen NVIDIA GeForce RTX GPUs will start at $1149.99 and is expected to be available starting May 2021. The 14-inch IdeaPad 5 Pro is not available in North America at this time but is expected to be available in EMEA in March 2021 and will start at €799.00 (including VAT). 25
The 16-inch IdeaPad 5i Pro laptop is not available in North America but is expected to be available in EMEA starting March 2021 and will start at €899 (including VAT). The 14-inch model is also not available in North America but is expected to be available in EMEA in March 2021 and will start at €699 (including VAT).25
The Lenovo Tab P11 will start at $229.99and is available now.25
Comments