The newest boy group BGYO has taken the world by storm. With their debut single "The Light", the hype was certainly worth it.
Their single, which was released across international streaming platforms, was accompanied by a lyric video on Star Music's YouTube channel.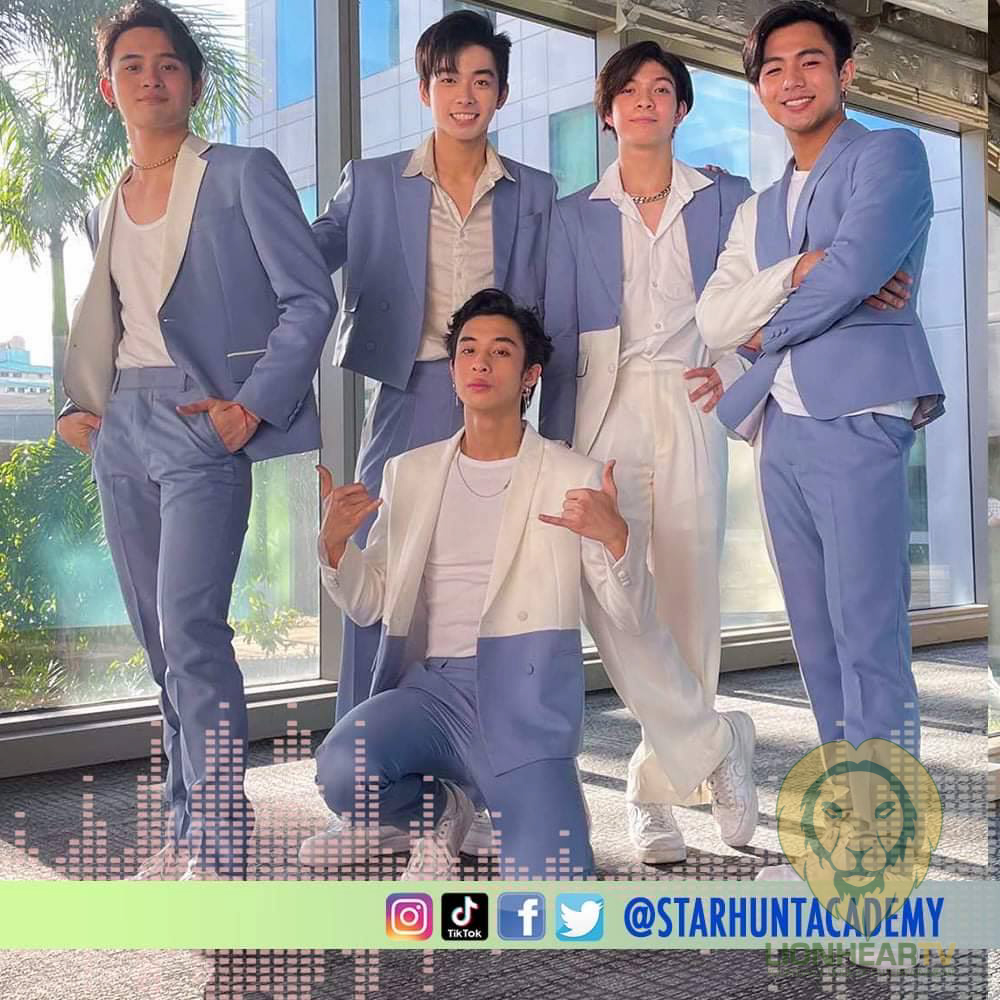 And now, ABS-CBN has finally released the much-awaited music video of the song in time for their grand launch on Friday, January 29. Additionally, it included live performances from the group with members Gelo, Akira, JL, Mikki, and Nate being featured individually.
Their stellar performance sent shockwaves of positive reactions from netizens, turning them into their fans. Over a span of just a few hours since their grand launch, netizens have been raving about them. And not just because of how good they did during their live performance. It was also because of how good the effects were.
On social media, netizens gave their warm welcome to the group by making #BGYO trend on Twitter with the #BGYOTheLightMV at the tenth spot on Twitter's most talked topics.
In terms of their music video which premiered on Friday, netizens were amazed at how ABS-CBN was able to put such a magnificent MV.
@BINIxBGYO tweeted that the MV exceeded her expectation and that she was so proud of the people behind the video.
https://twitter.com/BINIxBGYO/status/1355160304162795525
Netizens also realized that Filipinos can also compete with Koreans when it comes to creating music videos. Just as what ABS-CBN did on BGYO's "The Light" MV wherein they compared it to the level of K-Pop music videos.
some food for thought before i sleep ✨

this music video is a good example of how p-pop can bring something new to the table. it's somehow a marriage of the ala-kpop cinematography and the classic short film/cinematic filipino mv's. + pic.twitter.com/gLWcE9PL57

— q (@coletsluvr) January 29, 2021
@Lyoonhan even had a hard time choosing his bias among the members of BGYO.
https://twitter.com/Lyoonhan/status/1355196188866146309
And what is more amazing is that the production team did it with limited resources. According to the MV's director Kring Kim, they couldn't do what they originally would have wanted for the group's first single. Still, they were able to create a stunning music video, fit for a storm—BGYO.
Someday, hopefully soon, we'd be able to produce MVs ala Iñigo's Options (the one we shot in Korea)…

But for now, while we still can't & while the resources are still limited, we make do w/ what we have & give it all our heart. Our time will come.#BGYOTheLightMV

— The KRING KIM ⭐️ Empire (@KringKim) January 29, 2021
BGYO's "The Light" is a song about empowerment, hope, and self-love. And it seems that netizens such as @just_say_it_cj noticed despite how it may feel that it is made internationally, there were a lot of Filipino-like aspects in the video.
There are a lot of easter eggs that shows Filipinism in the MV. If that's what it is! But yeah. Maybe that's also a part of the self-love message of the song!

BGYO THE LIGHT DEBUT#BGYOTheLightMV@bgyo_ph @OFCBGYO_MEMBERS pic.twitter.com/6alzSCIi3w

— | BGYO? | BINI? | Uniter | Magiliw | (@just_say_it_cj) January 29, 2021
With the success of their grand launch, they are definitely the next big thing. That is how @danylcg perceives the group which was introduced by ABS-CBN in the grandest way.
These guys (in green) are the next big thing. #BGYO pic.twitter.com/4VO3ihdBxN

— Danyl G. (@danylcg) January 29, 2021
@DeeLeejent showed his support to BGYO by promoting them on YouTube, a video sharing site. The netizen wanted "The Light's" music video to stand toe-to-toe with other pop MVs from Indonesia and Malaysia.
Doin my best to promote the boys on YouTube …esp sa mga pop mvs ng indo and malay… Pls help me SHAmily sa mga gising pa hehehe

BGYO THE LIGHT DEBUT#BGYOTheLightMV @bgyo_ph pic.twitter.com/r4BWYw23dU

— BruiseLee (@DeeLeejent) January 29, 2021
And now that BGYO has been officially launched, netizens are eager to see their female counterpart take the stage. @Andraleigh_ tweeted that the songs of BGYO and MNL48 were timely because of the pandemic. She also said that she is now waiting for BINI, a girl group formed by ABS-CBN as well.
BGYO's The light at River ng MNL48 is so napapanahon lalo na ngayon Pandemic.

Waiting sa debut ng bini@mnl48official #MNL48@bgyo_ph #BGYO@BINI_ph #BINI

— ichi (@Andraleigh_) January 29, 2021
Not just on Twitter, BGYO also took over Google Trends. At midnight, the group reached the highest point on Google Trend, reaching 100 points.
Additionally, their music video which was also uploaded on their YouTube channel garnered 52K views and counting in just 5 hours.
This means that the future is bright for BGYO. Filipinos have embraced their landfall in the country. And this storm will definitely get stronger.