GMA Regional TV (RTV), in partnership with Iloilo Festivals Foundation, Inc. and the Iloilo City Government, is set to air the Dinagyang Digital 2021 this January 24 via GMA TV 6 Iloilo and simulcast on GMA TV 6 Guimaras, GMA TV 5 Roxas, GMA TV 2 Kalibo, and GMA TV 7 Tablas.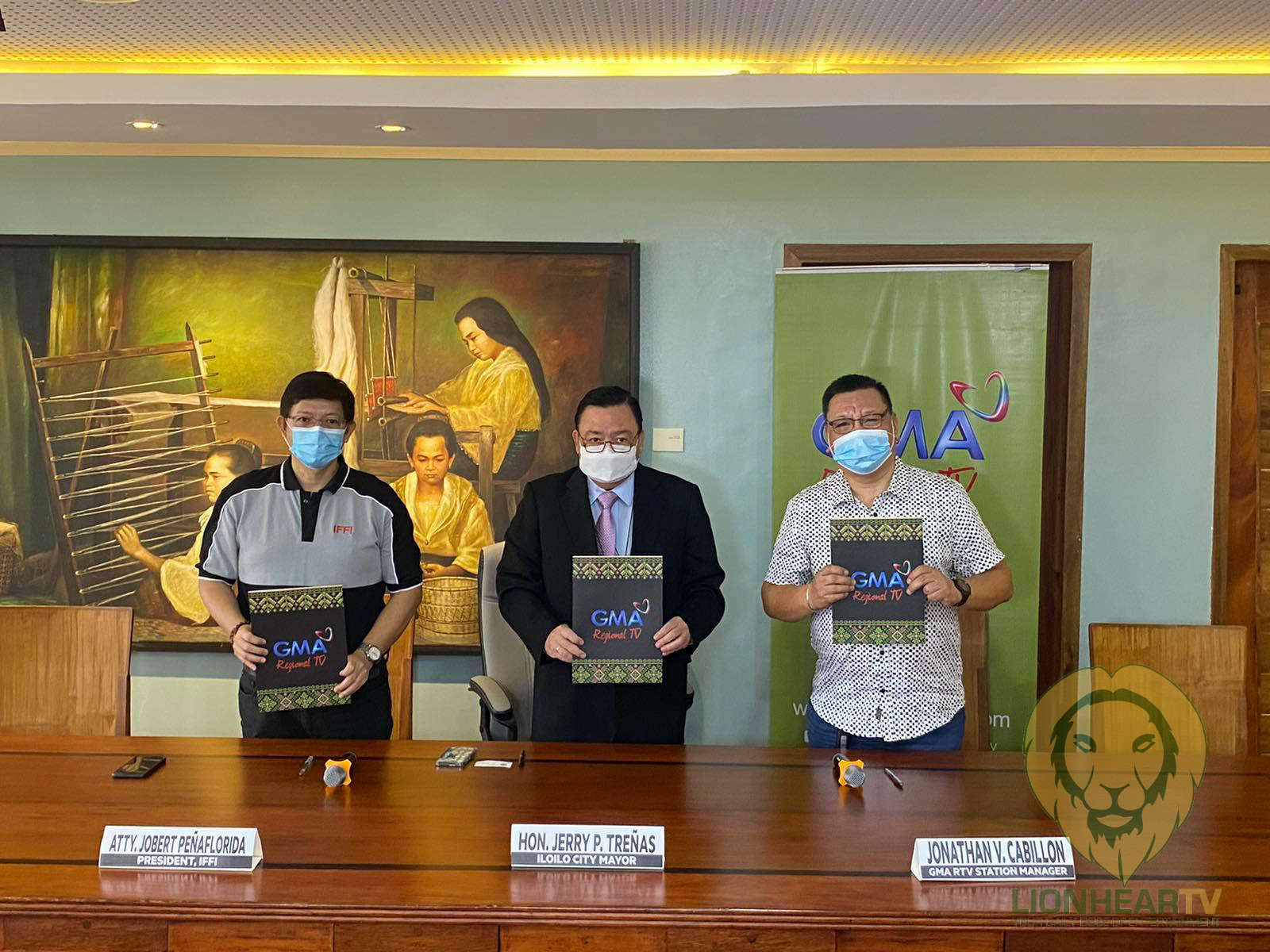 The Memorandum of Agreement signing held on January 8, 2021, was led by GMA Western Visayas Station Manager Jonathan V. Cabillon, Iloilo City Mayor Jerry P. Treñas, and Iloilo Festivals Foundation, Inc (IFFI) President Atty. Joebert Peñaflorida. Virtually attending the MOA signing was GMA Regional TV and Synergy Vice President and Head Oliver Victor Amoroso.
As the annual Dinagyang Festival goes virtual to keep everyone safe while still celebrating, GMA RTV commits to bring Dinagyang Digital 2021 to more Kapusong Ilonggo through GMA RTV 6 Iloilo's wide reach.
"GMA Regional TV is very proud to be a partner of the Iloilo Festivals Foundation, Inc. and the Iloilo City Government, led by its dynamic Mayor Jerry Trenas, in bringing into every Ilonggo's home, the Dinagyang Digital 2021," said Amoroso in his message. "This world-class TV special to be aired on your Kapuso Network on Sunday, January 24, from 7-10 am, encapsulates the Ilonganons devotion to Sr. Santo Niño, a devotion that has never waned nor wavered and has remained resolute amidst these trying times under a global pandemic."
Amoroso also reaffirmed the Kapuso Network's unwavering dedication to providing viewers with quality programs and activities. "Despite the challenges in 2020, the City of Iloilo, its citizens and your GMA Regional TV remain steadfast to our commitment to various initiatives that impact the lives of more individuals, families and communities. Congratulations to the IIFI, the Iloilo City Government and to all the people of Iloilo for this year's celebration of Dinagyang Festival. Bato Iloilo! Viva Sr. Santo Niño!"
Over the years, GMA Regional TV has been actively participating in the colorful celebration of the Dinagyang Festival by bringing to Iloilo the country's most sought-after celebrities. This year, the regional arm of the Kapuso Network continues its support to the festival through Dinagyang Digital 2021.
Catch the Dinagyang Digital 2021 this January 24, 7 am.