We all have secrets. When entering a relationship, couples usually keep something that their partner would never ever know. It may be something about your ex, or something that reminds you about your past relationships.
Normally, individuals are not open to let out their deepest secrets, unless they truly trust their partner.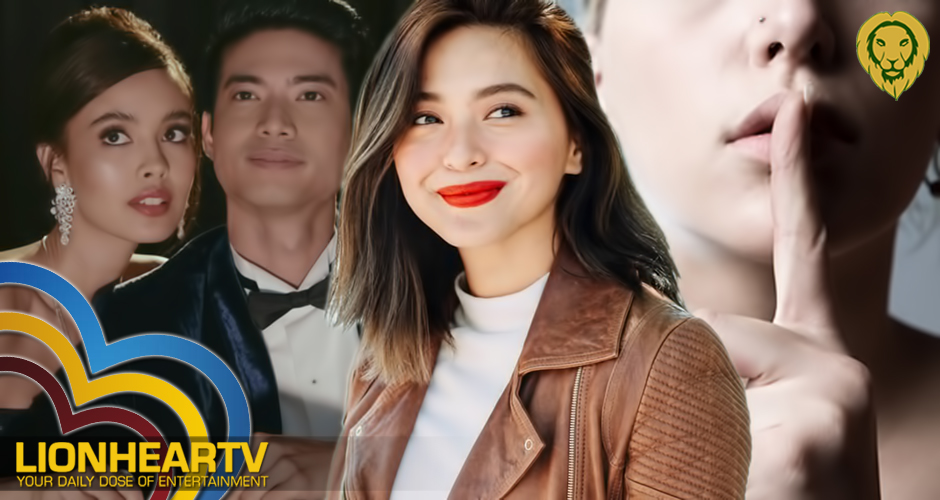 However, this situation doesn't usually apply to those who are in a relationship or those who are married. Just like power couple Megan Young and Mikael Daez.
During the VCM Exclusive, a podcast blogcon, Team Daez and actress Joyce Pring shared their marriage experiences.
When asked if they kept secret something about their past relationships from one another, actor Mikael admitted that his wife knows all of them.
"Bonez (Megan) knows my secrets. Every single one," said the actor.
Megan further explained that they haven't kept anything from each other.
"There are no secrets in our relationship. Even from past relationships man yun, alam namin ang tungkol sa mga relationship na yun," the actress chimed.
However, Mikael stressed that their situation, like every other relationship, is different in their own way. He emphasized that them knowing about everything is the style that suited their relationship. The actor also revealed that they haven't had that many relationships in the past, so it's kind of a win-win situation.
"Just to put a disclaimer on that, each of their own, just that seemed to be the style that worked for me and Bonez (Megan). But we also don't have much of a past prior to one another," Mikael said.
With him having fewer relationships than his siblings, their way of living might not apply to them as explained by the actor. He said that his brothers and sisters who had many relationships would surely have the difficulty about being totally open to their future partners.
"So it's very different when I talked with my brothers and sisters who are a bit older now and not yet married. I would've imagined it would be difficult, more difficult being this open to their future partner," he added.
However, his wife defended his train of thought since the siblings of her husband were older. The two met when they were in their mid 20s. So for Megan, there was nothing to hide from her husband.
"Only because they've been through a number of relationships since they're older. Pero kasi kami ni Mikael we met when I was twenty. Kung tutuusin wala naman talagang mga sikreto ang mga relationship, isa lang naman," Megan explained. "Wala kaming masasabi sa isa't-isa," she added.
Meanwhile, Joyce Pring who is married to Juancho Trivino, agreed with what Mikael have said. For the actress, it really depends on the couple.
"I agree with Miks (Mikael). Parang it really depends on the couple," started the actress.
She then shared her situation with her husband. She revealed that Juancho is not the open-type of guy when it comes to her past relationships. According to the actress, even if she wanted to share something about her past, she couldn't.
"Like me and Juancho, we try to be super honest with each other. But Juancho kasi, is the type of person that doesn't like to hear about past relationships. So kahit na gusto kong i-share sa kanya yung secrets, he doesn't want to hear it. Like I want to hear his secrets all the time and he would often make me kwento about it. So kung meron siyang mga pinagdaanan or whatever that I asked about, he would openly talk about it. Pero yung akin ayaw niya naririnig," Joyce continued.
According to the actress, she actually asked why Juancho doesn't want to know something about her past relationships. Apparently, her husband's imagination regarding these kind of things was the problem.
"And I actually asked him why and he said that his imagination runs wild daw," shared the actress.
Eventually, if Joyce tells him any of her secrets, she unintentionally hurts Juancho. In his mind, imagining his wife being with someone else really causes him discomfort.
"So when I tell him any of these secrets, parang nahuhurt siya kasi parang narerekindle sa utak nya what happened. And imagining me with another person hurts him," added the actress.
That is why she agrees with Mikael that people have their own preferences when it comes to being open with their respective partners.
"So Mik (Mikael) is so right in saying na there are people who would be okay like me, I'm okay totally with whatever secret or whatever experience you had with your exes before. Okay lang marinig ko kasi tapos na yun eh. But then there are also certain types of personalities like my husband na ayaw nyang naririnig yun. So depende sa partner mo 'yun," Joyce ended.
Catch your favorite artists as they talk about their life and share their personal experiences in VCM's podcast. VCM or Vidanes Celebrity Marketing is the major source of celebrity and influencer brand-matching agency in the country. Among their talents are Robin Padilla, Jasmine Curtis-Smith, Mikael Daez, Megan Young, Joyce Pring and Baste Duterte.
Comments