realme has been improving their game. In just two years, they already achieved the number 1 spot in the Philippine smartphone market. They took their time creating smartphones that are adept at taking head-on known brands such Samsung, Vivo, Huawei, and others.
Through their perseverance, the rising company won Brandspeak of the Year during the 2020 RAWR Awards.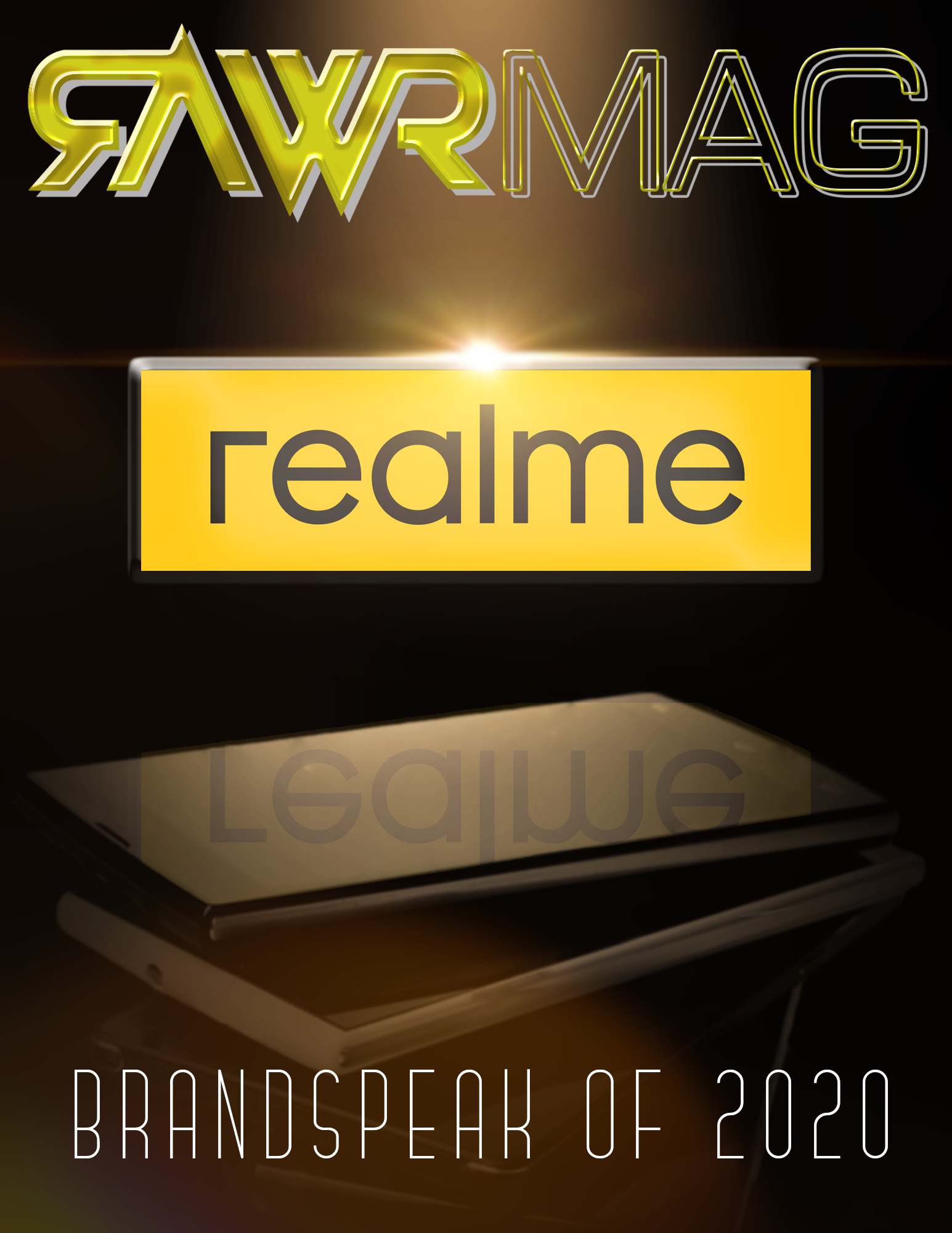 However, though recognized as the top smartphone brand in the Philippines, realme Marketing lead Eason de Guzman Jr. emphasized that they will always remain humble. When asked about the secret of how the company, in just a short span of time, was able to took the number one spot in the smartphone market, he admitted that there was no secret. It's all about their aim—being relevant and approachable.
"Really no secret, it's really the aim to be the most relevant and approachable especially when consumers needs it the most," De Guzman said.
Nevertheless, he stated that they value products that are ideal for schooling, gaming, and even for work—all-in-one for short.
How they faced 2020
Despite the pandemic, the company took it as an opportunity to strive harder. They took advantage of the growing streaming platform to reach its customers. Not only that, they also turned their sales into livestreaming selling. They are thankful for the Filipinos who continue to trust them to provide cheap yet packed smartphones.
Their community, as shared by De Guzman, the success of the company is because of how welcoming it is to new users. Without those who support realme, they wouldn't win the Anvil awards and the Stevie Asia awards.
Being the top 1 'means all eyes on you'
De Guzman said that achieving such a feat means that everyone's attention is focused on you. That is why they will not allow it to get to their heads and just focus on the strengths that the company now has. Not only that, they also need to think of ways to entice people to switch to their brand.
They are also aware that they need to keep the trust that the growing realme family has bestowed upon them and De Guzman said that they would never take it for granted.
Continuous expansion
realme has entered the world of gaming phones and they are definitely killing it. Still, they want more. De Guzman revealed that the company is now aiming to have smartphones that are ideal for lifestyle. They even had TikTok to ensure that they are always ahead. With their advance thinking, they became the biggest TikTok account for a smartphone brand in PH at 1M followers and counting.
However, this is just the tip of the iceberg as its only part of the steps of realme to really expand. They are now aiming to tap more age groups. With their aim to reach a wide variety of users, they even launched their first postpaid plan with Smart Signature.
Winning Brandspeak definitely opens doors
De Guzman said that winning the award made them realize that vloggers prefer to use realme smartphones for video and content creations such as unboxing.
"Vlogger-wise, we are seeing the preference of consumers, even bloggers increasing of using Realme smartphones as for video or even as content in their videos," Mr. Eason shared.
This led him to believe that vloggers are part of the reason why they won the award.
"Perhaps this is one factor why we won Brandspeak. Our products aren't heavy to relate with and dynamic to talk about," he added.
New aim
De Guzman teased us that the company is now aiming to have Artificial Internet of Things (AIoT) such as smart watches and wireless audio. With them being recognized by more and more Filipinos, they want to give them the best digital lifestyle experience.
"So our aim right now is to provide the best digital lifestyle experience for Filipinos," said De Guzman.
Message for those who are still starting
De Guzman wanted to impart a message for those who are dreaming to have a successful business. He advised them to set their goals and build a strong foundation for the kind of business they entered.
And lastly, a reminder that whatever achievement you reach, whether it be small or big, be grateful. It is because these achievements are part of the journey and will determine where you stand in reaching your goal.
"Small steps is for the long run, long run is for the short delight. To build a strong foundation, it's important to aim your goal prepared than by luck. Lastly, be grateful of your achievements whether small or big, its still a part of our journey and where you are right now."