Hoy, Love You!
iWantTFC
Actors: Joross Gamboa, Roxanne Guinoo-Yap, Aljon Mendoza, Karina Bautista, Carmi Martin, Dominic Ochoa, Keanna Reeves, Pepe Herrera, Yamyam Gucong, TJ Valderama, Brenna Garcia
Format/Genre: Web series/Romcom
Premise: Two single parents who are in pursuit of their personal dreams in life for themselves and their respective children (iWantTFC)
Where to Watch It: iWantTFC site and app
Why You Should See It
Joross and Roxanne's lovely chemistry makes this funny and romantic web series truly worthwhile. Aside from the occasional tidbits of parenting and maturity tips the show imparts, Lobo, Batangas' panoramic imageries are also a constant feature that provides a tender backdrop for this charming love story.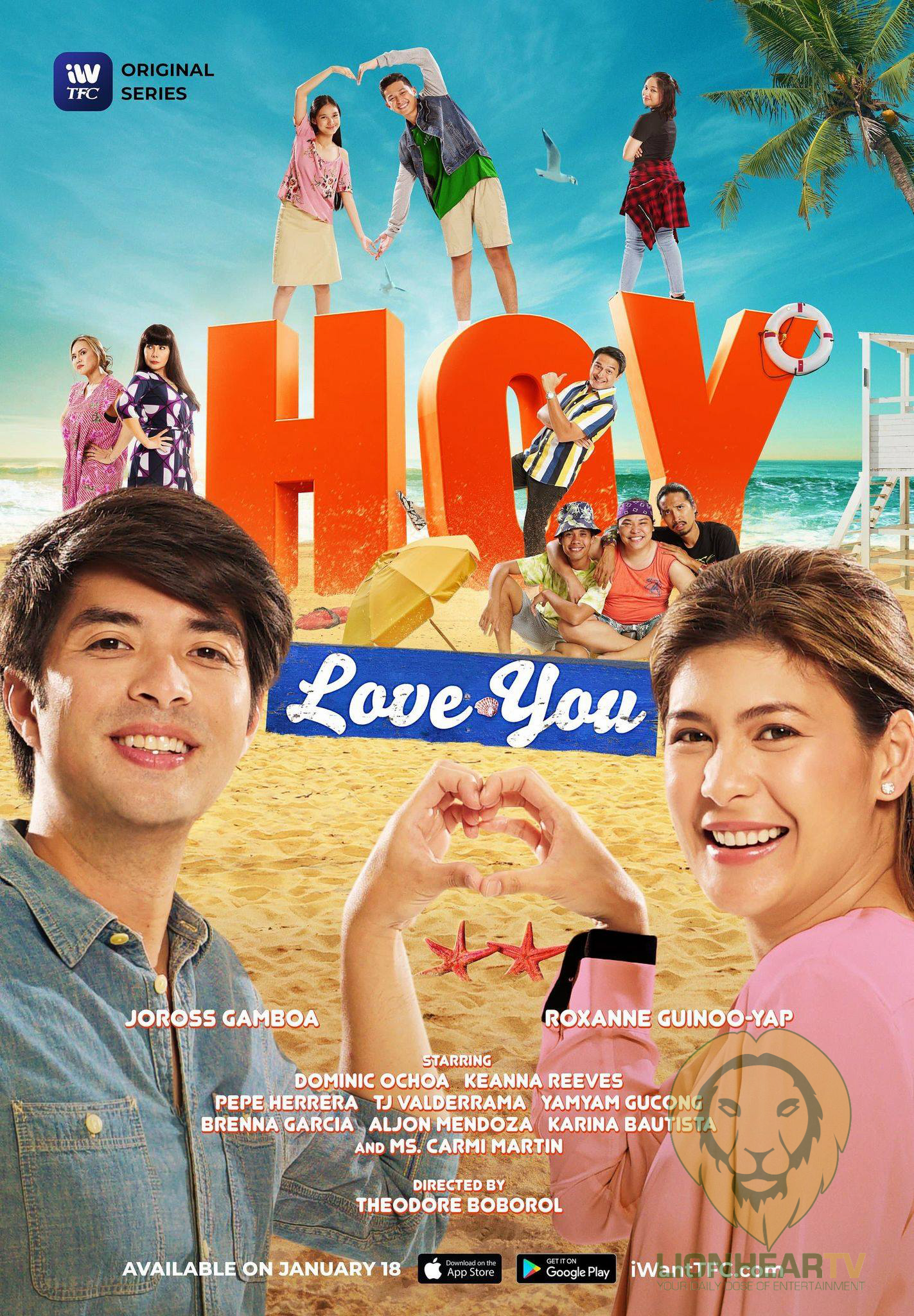 There is a nostalgic charm that magically enthralls the audience with the endearing charm of JoRox—a portmanteau of the mid-2000s love team, consist of Joross Gamboa and Roxanne Guinoo, who are both alumni of the reality artista search, Star Circle Quest. While the light and breezy feels of the series isn't unique for its kind, for some reason, the 'kilig' it delivers is something that's magical—which feels unusual, considering the pilot runs for barely thirty minutes.
In the series, single parents Marge (Roxanne Guinoo) and Jules (Joross Gamboa) cross paths in an unflattering accident which makes their encounter a bit unforgettable for both. A contractor, Jules again meets Marge, whom he secretly slightly despises and adores, when the latter fetches them to work at her family's cottages, which they intend to be rent out to tourists. What began as an awkward encounter dramatically blooms into something both will soon gladly welcome.
The pace of the pilot episode—first in seven—is surprisingly satisfying. People would naturally see the development in Jules' and Marge's 'aso't pusa' relationship`, that soon become a blooming sweet romance, as suspiciously sudden, but they need to remember that this mini-series will only run for seven episodes. The pilot episode, alone, threads through some interesting, albeit brief, background stories of both  Marge and Jules, whose journey to single-parenthood amazed each other. Marge's only son (played by Aljon Mendoza) is yet to have his first encounter with Karina Bautista's character, which can only provide more 'kilig' to the audience.
Thinking about how much time has gone, since Gamboa and Guinoo partnered for a TV series (they last played as pair on the hit series, Natutulog Ba Ang Diyos), it's amazing to witness the amount of chemistry the two still exudes in Hoy, Love You, whose light, tender romantic vibe, can only draw love-smitten viewers.
'Hoy, Love You' drops an episode from January 18 to January 24 on the streaming service, iWantTFC. Watch the full trailer, below:
Comments