Senate President Vicente Sotto III has given life to the hope of an ABS-CBN comeback after he filed a new Senate Bill seeking to renew the Kapamilya network's franchise.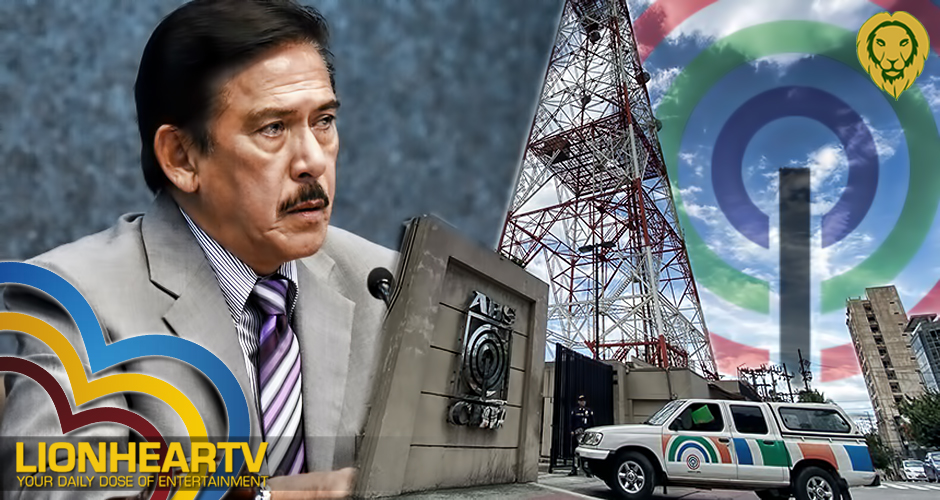 On Monday, January 4, Sotto filed Senate Bill No. 1967 aiming to give ABS-CBN a fresh 25-year franchise which will allow the network to go back to free TV broadcast.
This was not the first time that Sotto shared support for the ABS-CBN franchise.
In a tweet on May 5, 2020, Sotto said he will definitely approve the franchise bill once it reached the Senate.
ABS Franchise, bring it to the Senate, we will approve it!

— Tito Sotto (@sotto_tito) May 5, 2020
According to Sotto, TV remains to be the main source of information for many Filipinos citing a September 2020 SWS survey which reported that 69 percent or 45.8 million adults use television as a primary source of news.
Sotto also added that ABS-CBN continues to be the viewers top choice using data from the Kantar Media
"ABS-CBN is still the top choice of viewers in the Philippines as its viewers nationwide prefer to catch relevant news and inspiring TV series on ABS-CBN as the network registered an average audience share of 45%or 14 points higher than GMA's 31%," said Sotto in the bill.
"ABS-CBN's wide reach to Filipinos, alongside the undeniable advantages of broadcast media relative to mass communication, definitely calls for the immediate renewal of the network's franchise," Sotto continued.
The Senator also mentioned the effect of the ABS-CBN shutdown in the current kind of programming from the other networks.
"I noticed the TV stations have been replacing their news programs with Animes. It means competition is absent and mediocrity is creeping in because of the absence of a strong competitor like ABS-CBN."
Sotto's latest action was a deviation from his previous move last May 11, 2020, where he withheld from signing the senate resolution urging the NTC to reconsider its cease and desist order against the Kapamilya network.
ABS-CBN was forced to go off air on free TV on May 5, 2020, following the expiration of their franchise and the cease and desist order from the NTC.
While this is a welcome development for all Kapamilyas, the Senate cannot pass the law since all private bills should emanate from the House of Representatives.
Meanwhile, several netizens and Kapamilya personalities shared their take on the latest development on the ABS-CBN franchise.
Most of them are doubtful about the motive of this latest move saying it's an election-related move for these politicians while others share that ABS-CBN's value and importance indeed leave a vacuum in the TV industry.
"How convenient for Tito Sotto to worry about mediocre TV shows -him being in 'it' since 1960s. Until I saw he's fully working on this bill (To renew ABSCBN Franchise), I will still think this as a political move. Remember, 2022 is coming. Let's be wiser," @rodmagaru
https://twitter.com/rodmagaru/status/1346024098703372288
"Para makatulong sa VP bid niya for 2022. Basta matulungang makabalik sa ere ang ABS CBN, tatanggapin ko. Hindi po instant ito ha? Panibagong laban ito sa congress. Duterte ang may final say. Nandyaan pa ba sila Marcoleta? Arroyo? Garin? Mga hayop sila," @majasuperstar
https://twitter.com/majasuperstar/status/1346018641955885056
"Politicians need ABS-CBN's reach for the 2022 elections campaign. Go figure," @nickvillavecer
https://twitter.com/nickvillavecer/status/1346014908865888257
"With a new House Speaker, will a bill for a fresh ABSCBN franchise be enacted? Maybe. But let's not forget the dynamics, numbers, and the President's veto," @kevinmanalo_
With a new House Speaker, will a bill for a fresh ABSCBN franchise be enacted?

Maybe. But let's not forget the dynamics, numbers, and the President's veto.

— Kevin Manalo (@kevinmanalo_) January 4, 2021
"May 5, 2020 – bring the franchise to the senate and will approve it May 11, 2020 – abstains from voting on ABS-CBN resolution Jan 4, 2021 – files bill to renew ABSCBN franchise Will the real tito sotto pls stand up?" @andy_crush
May 5, 2020 – bring the franchise to the senate and will approve it

May 11, 2020 – abstains from voting on ABS-CBN resolution

Jan 4, 2021 – files bill to renew ABSCBN franchise

Will the real tito sotto pls stand up? 🤪🥴 pic.twitter.com/o06PdsLcNA

— Joaquin Closet (@andy_crush) January 4, 2021
"Hmmm. Mukhang nari-realize ng mga politicians ang HALAGA ng ABS-CBN sa kanilang political ambitions for 2022," @princessfrance
Hmmm. Mukhang nari-realize ng mga politicians ang HALAGA ng ABS-CBN sa kanilang political ambitions for 2022.

— Miss France Sajorda (@PrincessFrance) January 4, 2021
"With the national elections coming up in 2022, there's a big chance that even those politicians (with bigger aspirations) who are against the franchise renewal would need ABS-CBN to reach more voters. Not to mention the RNGs for the local elections," @imelaljon
https://twitter.com/iMelAljon/status/1346018082393706498
"Yung mga nag vote against sa franchise ng ABS CBN din ang boboto para ibalik ito. Alam na," @tr1pnaut1k
Yung mga nag vote against sa franchise ng ABS CBN din ang boboto para ibalik ito.

Alam na.

— Mugen (@tr1pnaut1k) January 4, 2021
Comments