The recent remark of President Rodrigo Duterte claiming that women are not fit to become president sent waves of reactions from Filipinos.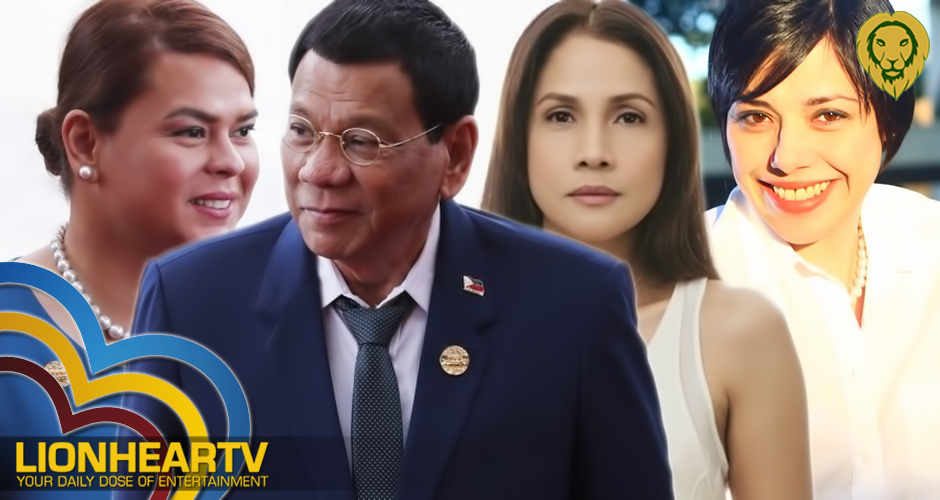 This was in line with the president announcing that his daughter, Davao City mayor Inday Sara Duterte, will not be running for president. He also said that he discouraged Sara since his position, according to him, is not suitable for women.
With his statement, netizens and celebrities were irked because of how sexist it was.
Meanwhile, some celebrities think that it is a strategy for people to choose his daughter as the next president to refute his claim.
Pia Magalona, wife of Filipino rapper icon Francis Magalona, believes that the sexist statement of Pres. Duterte would only improve the presidential campaign of his daughter.
Yung mga reaction sa statement ni Duterte na hindi kaya ng babae maging presidente, nakakatulong lang yun sa kampanya para sa anak niya.

— Pia Magalona ⁷ #DefendOurFreedom (@piamagalona) January 15, 2021
However, Duterte's Spokesperson, Harry Roque claimed that Mayor Sara Duterte is the "most qualified" candidate for presidency.
In a radio interview last Friday, January 15, he said that the presidential daughter is the "most prepared", even citing surveys that showed that Duterte-Carpio would likely win if she chooses to succeed her father.
"Eh malayo pa naman po ang eleksiyon 'no, so tutok na muna tayo sa pandemya. Pero sa akin po, tingin ko si Mayor Inday Sara, siya ang pinaka-qualified, pinakahanda at, as the survey shows, kung tatakbo talaga siya, siya talaga ang mananalo," Roque said in an interview with DZRH.
However, this did not sit well with actress Agot Isidro who thinks that the spokesperson is campaigning—too early.
With Pres. Duterte's attitude of constantly attacking women, journalist Karen Davila had some words for the president.
On her Twitter account, she said that women make great leaders and that the presidency is suited for anyone, even a woman, as long as they are qualified.
Women make great leaders. Yes, the Presidency or any other job for that matter, can be handled by a qualified woman. #empoweredwomen @UN_Women @unwomenasia

— Karen Davila (@iamkarendavila) January 14, 2021
Pres. Duterte's constant attack on women
The president does not seem to not accept the fact that there are women who are more competent than him.
Last 2016, he verbally attacked Senator Leila de Lima after he called her "immoral" and an "adulterer".
This was done during his speech at the 115th police service anniversary at Camp Crame where he lambasted the senator.
"Here's a senator complaining. One day I will tell you that her driver himself, who was a lover, was the one collecting money for her during the campaign," said Duterte.
"An immoral woman, insofar as the driver's wife is concerned, it's adultery, he continued.
"Here's a woman who funded a house of a lover and yet we don't see any complaint about it," the President added.
He also threatened her that he will destroy her if she continues to criticize the government.
Moreover, he also had some beef with his Vice President, Leni Robredo. Just last year, in the wake of super typhoons in the Philippines, VP Leni was accused by the president of peddling fake news. He also added that the vice president is incapable of telling the truth.
"She made a blunder, a big one, and she practically lied, making her incapable of truth," the president said. "'Yung pakana niya na wala ako sa bagyoI was here, I was attending the ASEAN Summit," he continued.
It was done during his address to the nation last Tuesday, November 2020 where he lambasted the second-in-command after Sec. Salvador Panelo peddled him inaccurate information.
He also threatened Robredo that once she runs for president, he will be her nightmare.
"During the campaign, papaalis na ako, sige subukan mo. Matagal na akong maraming gusto sabihin sa iyo. Ireserba ko," the President said. "When you start your campaign kapag magtakbo ka ng president, waswasan kita nang husto. This is your nightmare."
Women are capable of leading
Contrary to what Pres. Duterte said that women cannot lead a nation, there are several countries led by women who had the best Covid-19 response in the world.
Germany's chancellor Angela Merke, Taiwan's leader Tsai Ing-wen, Jacinda Ardern of New Zealand, Prime Minister Katrín Jakobsdóttir of Iceland, Sanna Marin of Finland, and Norway's Prime Minister Erna Solberg were all women who led their country to effectively combat the coronavirus.
If the Philippine President thinks that women cannot lead, he should take a look at these countries who, despite being "women", were very competent with their Covid response.
Comments