Love transcends boundaries and quarantines.
That was the important takeaway of 2020 for both the UPS volunteers and the families of SOS Children's Villages, who participated in a series of virtual visits by UPS employees who were 'Uncles' and 'Aunties' for a day.
As a longtime patron of SOS Children's Villages, UPS Philippines traditionally engages the non-governmental organization with visits to its villages in Manila and Cebu by volunteers. The sessions help in the social and emotional development of the abandoned, neglected, and orphaned children who SOS Children's Villages support, and is a regular affair that both sides look forward to.
However in 2020, with the Coronavirus pandemic and its restrictions forcing many across the country to stay indoors, the usual interactions sessions had to take a novel twist by going online. Volunteers at UPS Philippines took up the challenge of taking their activities virtual, and organized games and storytelling to provided much-needed interaction to the children during lockdown.
Arnold, a resident at SOS Children's Village Manila, shared that he enjoyed being able to continue the regular conversations with the 'uncles' and 'aunties'. "I enjoyed the most when we were able to introduce ourselves and our dreams. I learned from them that even though there is a pandemic, they are able to find and share the time to interact with us and understand our situation in the village. The experience enriched me through listening to their advice and thoughts, not just about how we will achieve our dreams and still manage to have many activities even when there is a pandemic. Thank you for spending your time just to see us and ask us how we are right now. I look forward to the next virtual visits to be just as fun," he added.
"The most memorable experience during the activity was when we played games, and we were able to talk comfortably with the uncles and aunties. I was enlightened more when they gave us advice. I was able to realize more that I am blessed being here in SOS, because everything we need is here and not everyone can experience this kind of life. I would like to say that they continue to support children in need with care, love and support and may God always bless them. I am looking forward to more interesting activities," shared Cristine of SOS Children's Village Manila.
UPS employees also sawthe value of such virtual engagements.
"I'm thankful to have the opportunity to meet the children of SOS with my teammates and my son Matthew. Volunteering has always been a family affair at UPS, and even though it was markedly different in 2020 with volunteering taking place online, we made it a point to continue with our efforts. We did miss the usual personal interactions, shaking hands or talking face-to-face, but what mattered at the end of the day wasto continue our regular engagement with these less-privileged children.Just like howthe world has adjusted to these new ways, volunteering has to too! More than ever, we see the importance of the human connection in brightening lives and the gift of time is something we can all freely share," remarked Marianne Mendoza, UPS Philippines Marketing Manager.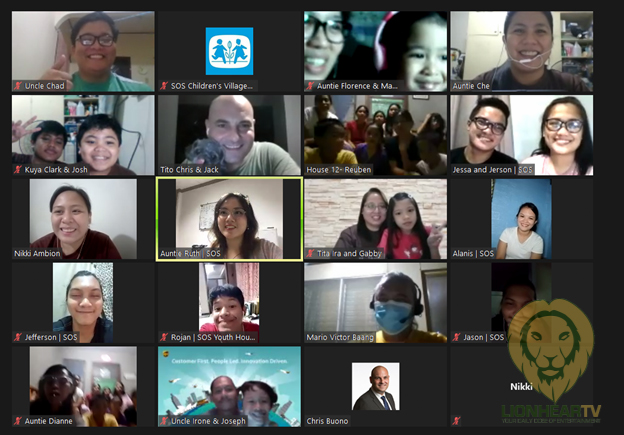 "Our engagement with SOS Children's Villages blossomed with the virtual activities we had. We hope than in our own small ways, we brightened the children's days in these extraordinary times. The experience was a priceless opportunity," explained Nikki Ambion, co-chair of the UPS Philippines Community Involvement Committee.
"This event was bittersweet because as UPSers, we take so much pride and enjoyment in the normal connections with the children from SOS Children's Village or any community activity that we have supported in the past. In the face of the pandemic and the health protocols we obviously had to change up to ensure the safety and well-being of all of us. While you miss the face-to-face interactions and seeing those smiles up close, honestly, the virtual environment allowed all of us to engage on a different level with the families of SOS and really hear their hopes and dreams, how they are doing during this time!I'll surely be thankful when we can go back to visit them again personally, but the virtual events have proven to be a really positive way to show our support for the communities wherewe live and serve in," shared Chris Buono, Managing Director for UPS Philippines and Indonesia.
Delivering hope amid the pandemic also meant mobilizing resources for those who were also struck by natural disasters that further exacerbated current conditions. In support of Typhoon Ulysses efforts, UPS Philippines raised cash donations, sacks of rice and nearly 250food baskets containing canned goods, noodles, coffee, milk, and biscuits.
Operation Blessing Foundation, a non-profit organization, in turn distributed the donations to affected families in the Cagayan, Calabarzon, and Bicol regions. The donations helped address the dire need for food and other essentials in affected communities.
This engagement with Operation Blessing Foundation is the latest initiative by UPS Philippines' Community Involvement Committee. Guided by the mission of The UPS Foundation to help build safer, more resilient, and inclusive communities around the world, the group identifies non-government organizations to partner with and provide assistance depending on their needs.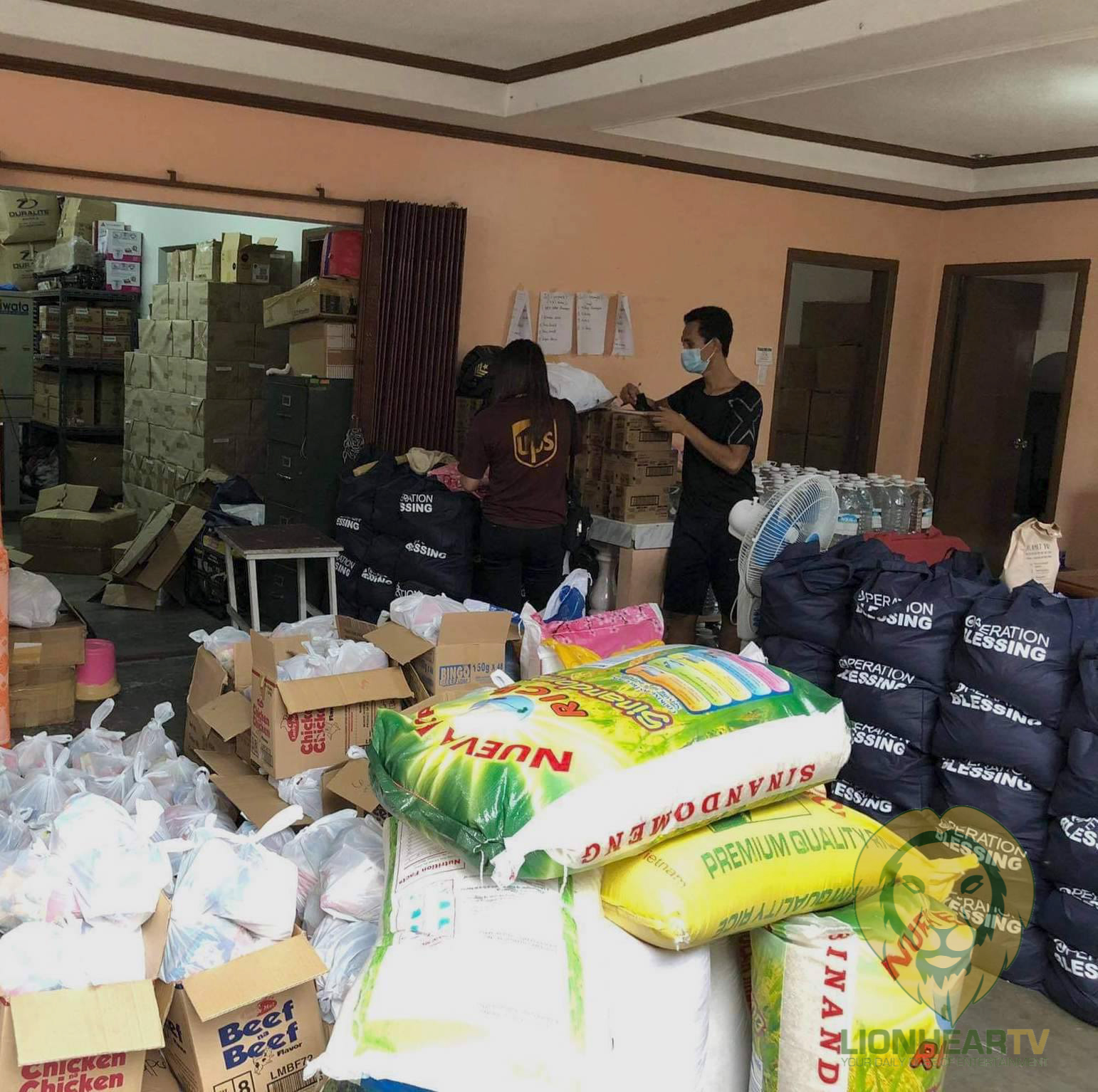 "For us, it's a mindset on how to make a measurable difference in society by volunteering. It's combining UPS employees' skills, passion, and time to give back to the communities," said Che Almodiel, co-chair of the UPS Community Involvement Committee.
Leaving a tumultuous 2020 behind and looking ahead to a brighter 2021, these stories cast a shining ray of hope during dark times,even as most employees continue to live and work within the confines of quarantine. Technology has enabled ways to mobilize resources and facilitate human connections, showing that the spirit of volunteerism is still alive and thriving.