Former Kapamilya celebrities have transferred to other networks even before ABS-CBN was shut down. This is not new as famous personalities tend to jump from one network to another. These stars hoped for a better opportunity at rival networks.
However, what's unexpected was the closure of the Kapamilya network and the pandemic.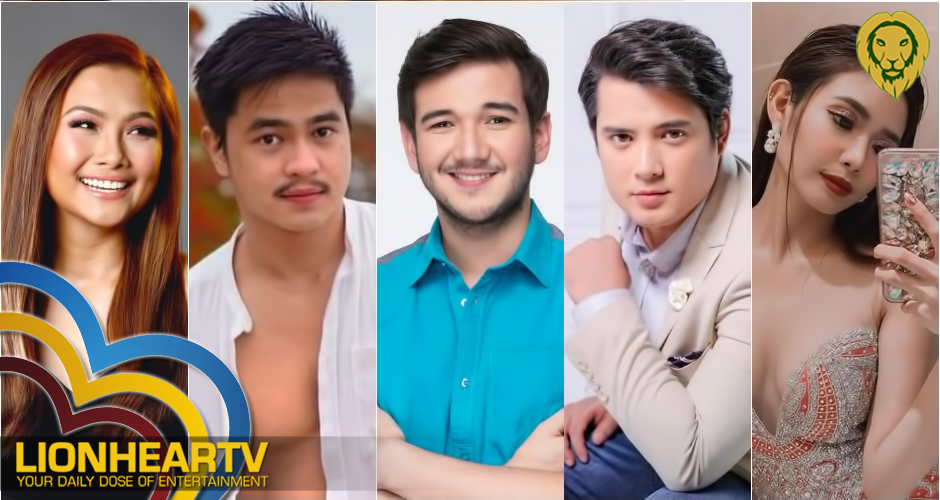 With this in mind, those freshly-transferred talents had problems doing their first-ever projects with their new network.
Myrtle Sarrosa
Myrtle who signed an exclusive contract with GMA Network last February 21, 2020, had auditioned for Kapuso network's upcoming shows this 2021. However, since TV and film productions have been restricted, it became harder for networks to produce shows. During the lockdown, Myrtle immersed herself in gaming, while having appearances on Bubble Gang and several other shows of the GMA. The multi-talented actress has yet to appear on any teleserye or movies.
Zonia Mejia
View this post on Instagram
The former PBB 737 housemate who signed a contract with GMA 7 last 2018, had her last teleserye way back 2019 where Zonia became part of the drama series Sahaya. During 2020 and with the pandemic, she occupied herself by becoming a KUMU host. This 2021, she is set to be a part of GMA Network's upcoming show Heartful Café which stars Julie Ann San Jose.
Anjo Damiles
Anjo's latest drama series in GMA was Madrasta which ended last February of 2020. The actor transferred to the network last 2019 after ABS-CBN failed to give him projects. Because of the pandemic, Anjo, along with almost all celebrities had a hard time acquiring projects. And with a mass of talents from ABS-CBN joining the roster of the GMA, Anjo has had only three appearances on the network's shows.
Rafael Rosell
Rafael returned to ABS-CBN after spending 7 years with GMA Network. However, his transfer did not come at a good time after the coronavirus hit the Philippines. Since he had an upcoming drama show Kahit Minsan Lang was canceled due to quarantine protocols in terms of shooting, his career has been put into hiatus.
Geoff Eigenmann
Geoff, after spending some time with GMA Network returned to ABS-CBN. His last project with the network was his role as P/Maj. Albert De Vela in FPJ's Ang Probinsyano. Still, with a lot of time in his hands, Geoff embraced his daddy duties like a pro. He focused his attention on his son and newborn daughter Pepper.
Sarah Carlos
View this post on Instagram
Sarah made her debut on GMA as the girlfriend of James Blanco's character in the afternoon drama series Prima Donnas. After the Kapuso network acquired talents from ABS-CBN due to its shutdown, there were no shows for her. Luckily, she has an upcoming show on the Kapatid network which is a thriller series titled Carpool.
Elyson de Dios
View this post on Instagram
Elyson made his comeback to showbusiness after an almost two-year break from acting. He returned as part of ABS-CBN and became one of the cast members of the revival of the hit series 'Tabing Ilog' which the network revived as a musical. Still, there was an issue that the network was facing—franchise renewal. And with its shutdown, Elyson once again had his career interrupted. Still, he became part of a digital series of ABS-CBN called 'Sagutan' where he appeared in one of its episodes.
Sheryn Regis
Sheryn who retired from the music industry returned to ABS-CBN after battling cancer. She had her first major concert last year after a 10-year absence. After her concert, and with the pandemic worsening, quarantine protocols have become stricter, Sheryn became a guest of Wowowin and has made her own YouTube channel called "Sheryn Regis Keeping It Real". She has an upcoming web series.
Matt Evans
Matt in his return to ABS-CBN was given a few projects. He landed a role in the action-drama series of the network called '24/7′. However, with the quarantine protocols and restrictions imposed due to the coronavirus, the show's production was interrupted. Moreover, the closure of ABS-CBN prevented its continuation.  As a result, it was replaced by reruns of Wansapanataym in its timeslot.