The Supreme Court (SC) of the Philippines on Tuesday, February 16, has extinguished any allegations of Ferdinand 'Bongbong' Marcos Jr. against Vice President Leni Robredo. SC being the Presidential Electoral Tribunal (PET), unanimously dismissed the third electoral protest of Marcos.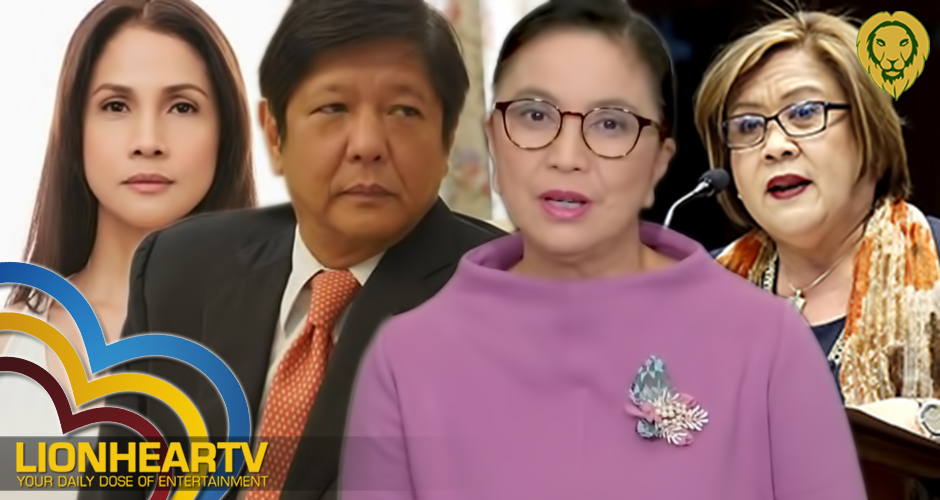 "Seven members [of the court] fully concurred with the dismissal, and eight concurred only with the result," said High Court Spokesman Keith Hosaka.
As a result, celebrities, Netizens, and lawmakers celebrated the win of Robredo against her rival, who seemed to deny defeat.
Since this is the third electoral protest of Marcos, and with the SC finally putting the stamp on whose the actual winner for the Vice President, actress Agot Isidro expressed her joy on Twitter, with a hint of sarcasm to once-again defeated Marcos.
Even Enchong Dee is elated over SC's decision to dismiss the protest of Marcos. On his Twitter, he posted that the ruling of the High Court made his day even better
https://twitter.com/enchongdee777/status/1361554967287398401
With Bongbong not accepting his defeat, Gabe Mercado used it to make fun of the defeated candidate. In his twitter account, he joked about Marcos asking for a recount of the SC unanimous votes.
It's not over yet!

BBM asking for a recount of the unanimous votes at the Supreme Court.

— Gabe Mercado (@gabemercado) February 16, 2021
Even lawmakers celebrated Robredo's victory over Bongbong. Samira Gutoc congratulated the Vice President and asked how many times did she win her position against Marcos.
Congratulations @VPPilipinas @lenirobredo . Pang-ilang panalo mo na nga ba ito ng posisyon mo? 🙂 #LabanLang https://t.co/aWDKVRg6EQ

— Samira Gutoc (@GutocSamira) February 16, 2021
Senator Leila de Lima also congratulated Robredo, encouraging her to continue doing her service to the Filipino people.
Mabuhay ka, VP Leni Robredo (@VPPilipinas). Sabi mo nga, "Sa huli, ang tama ang mananaig." Tuloy ang paglilingkod sa bayan.

— Leila de Lima (@SenLeiladeLima) February 16, 2021
Likewise, Sarah Elago of the Kabataan Partylist also honors the Supreme Court decision. Due to the SC decision, the issue between Robredo and Marcos has finally been put to rest.
Kabataan Partylist welcomes the unanimous decision of the Supreme Court, sitting as Presidential Electoral Tribunal, junking the electoral protest filed by former Sen. Bongbong Marcos against Vice President Leni Robredo – finally putting the issue to rest. https://t.co/8U6CrPJPKF

— Sarah Elago (@sarahelago) February 16, 2021
Former PTV4 host Jules Guiang taunted the unfortunate loss of Marcos when SC dismissed the complaint. The SC decision shattered Marcos's desire to strengthen his supposedly win over Robredo.
https://twitter.com/julesguiang/status/1361583275110592517
In the meantime, with a Netizen posting a challenge for himself if ever Robredo wins the third bout, Pia Magalona wants him to do his supposed challenge after SC junks the electoral protest of Marcos.
Ewwww. Game. https://t.co/7ZwbrwikNz

— Pia Magalona ⁷ #DefendOurFreedom (@piamagalona) February 16, 2021
Marcos got defeated in the 2016 Vice-Presidential poll. However, he accused Robredo of electoral fraud and wanted a recount. Marcos claimed that the election got rigged in Maguindanao, Lanao del Sur and Basilan. He added to his claim that if the election in said regions were voided, Robredo would lose 497,985 votes.
Nevertheless, the once-narrow lead of Robredo only grew bigger after the recount. In 2019, PET announced that Robredo's lead became 15,000 votes after the recount.
Comments