The current Miss Universe Philippines 2020 title-holder Rabiya Mateo aired her dismay on President Rodrigo Duterte's earlier remark about women unfit to be the country's Commander-in-Chief.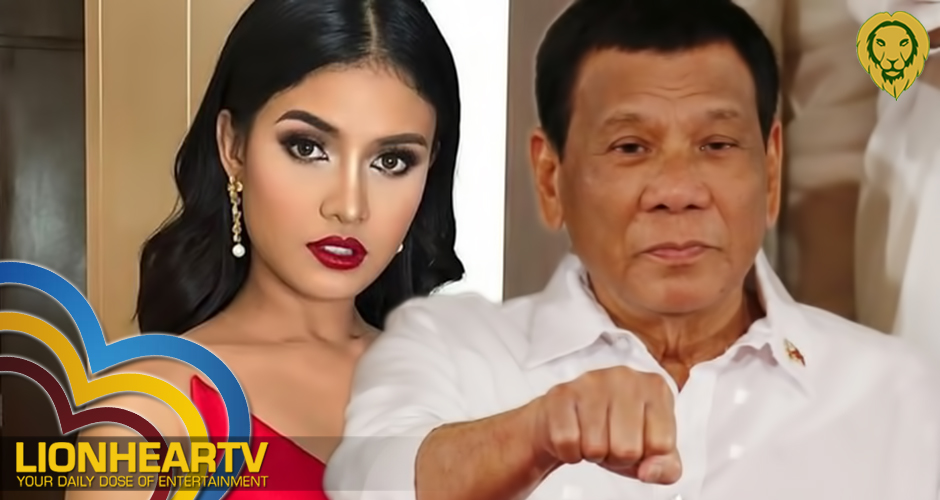 Recently, President Rodrigo Duterte was asked for his opinion regarding her daughter, Sara Duterte, for having the intention to run to the 2022 Presidential Elections.
Duterte said that her daughter and other women as well are not capable of being the country's President.
"This is not for women. You know, the emotional setup of a woman and a man is totally different. You will become a fool here. So… that is the sad story," he said.
Mateo, a 24-year-old physical therapist, was asked to express her thoughts on the President's gender-based and misogynistic statement. The interview was with the pageant Missosology Website on Saturday, February 13.
"Well, I do respect the President, but I completely disagree with his thought," Rabiya answered.
She also cited the Philippines had two women Presidents–she proved that women are as capable as men to lead the country.
"By doing that, women are as capable as men in handling a nation."
She also cited New Zealand Prime Minister Jacinda Ardern, who got hailed for the swift and effective Covid-19 response in her country.
"Their female leader was able to nurse a newborn, but at the same time she was able to become a mother to her land," Mateo said.
Mateo also stressed that as a woman, she knows her strength and capabilities. She believes she could make a difference in the world.
"I won't agree with something like this because I know my capabilities and strengths as a woman. And I know that I can make a difference, so much difference," Rabiya continued.
She also believes that the world requires female leaders that will help lead the world by putting emotions in their decisions.
"We need female leaders, leaders who will put their emotions in making decisions. Because it's not all about the experience, sometimes you really need to put your emotions and be the mother of your country."
Rabiya Occeña Mateo is an Indian-Filipino model and beauty pageant titleholder crowned Miss Universe Philippines 2020. She will be representing the Philippines at the Miss Universe 2020 pageant.