Beginning February 23, laugh away the stress as GMA Entertainment Group's comedy channel 'YouLOL' makes online conversations more exciting and fun with its sticker pack now available on Viber.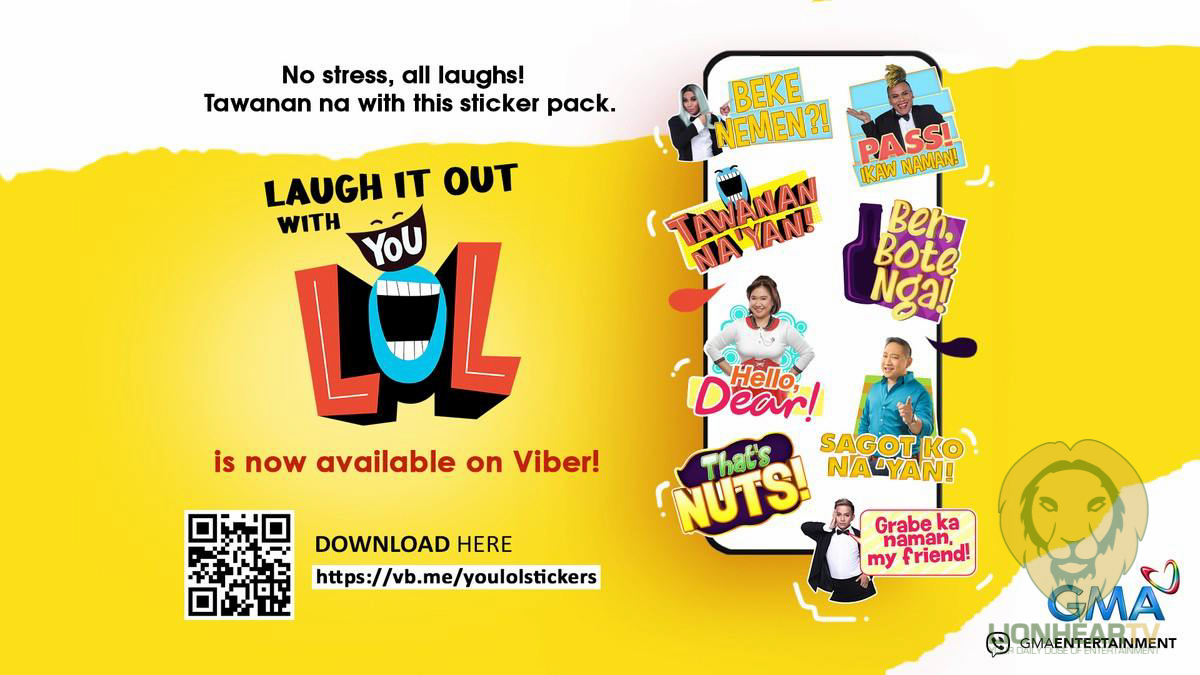 Since its official launch in May 2020, YouLOL has been recognized as the fastest-growing comedy channel in the Philippines with over 380k subscribers, and growing. YouLOL features hilarious live streams of Kapuso comedians, hip and trendy original videos, and rib-tickling highlights from Kapuso shows.
Fans can now download YouLOL-themed stickers which include relatable catchphrases and funny expressions from well-loved Kapuso shows and artists, making daily conversations with your friends and family even more colorful.
Spread the fun and download the exclusive YouLOL sticker pack available in the Viber Sticker Market starting February 23!
Comments