GTV
Actors: Migo Adecer, Kate Valdez, Maureen Larrazabal, Jordan Herrera, Kevin Sagra, and Karenina Haniel
Format/Genre: Drama anthology series/Romance, comedy, fantasy
Premise: A long-time couple on the verge of breaking up, magically swaps bodies. They now need to work together to find the forest witch who is responsible for making their current situation.
Timeslot: Saturdays, 7:30 PM
Why You Should See It: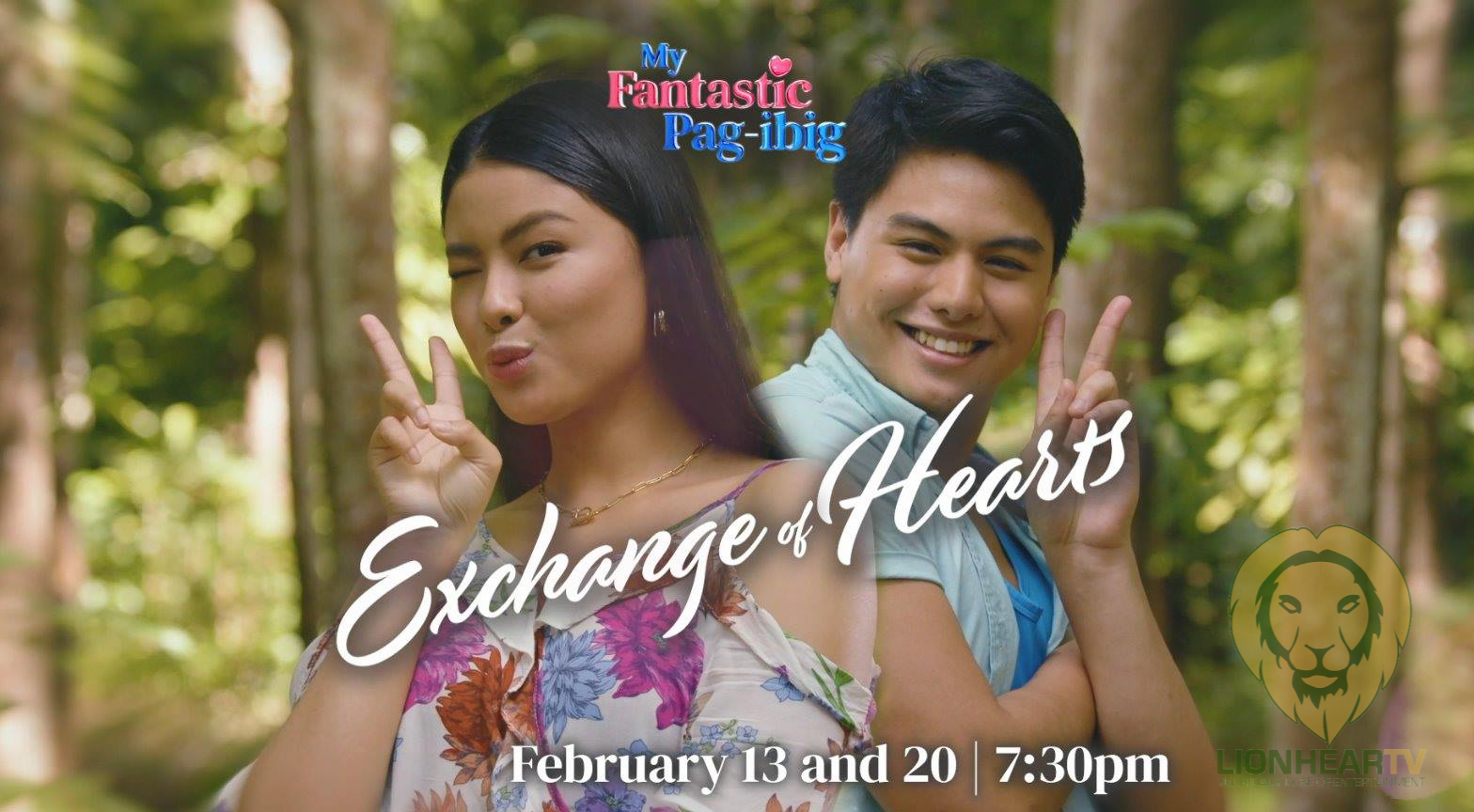 Love remains magical in the second installment of GTV's romance-fantasy anthology, My Fantasik Pag-Ibig. In Exchange of Hearts, Migo Adecer and Kate Valdez are two lovers on the brink of their relationship's collapse. They wake up one morning to finding out that their consciousness has been swapped between their bodies.
Laid-back and 'stop and smell the flowers'-guy, Popoy (Adecer) is full of positivity that his joy and optimism always defeat any 'negative' in the world. His toxic positivity, however, is something Celine, his ambitious and career-driven girlfriend, cannot dig. One day, they meet a plantita who turns out to be a witch, and whose mission is to help troubled lovers through means one may never expect and desire.
As the two embarks on a quest on finding a solution to their 'body-swapping problem, Popoy and Celine are reminded of the love for each other that still resides in each of them.
Valdez and Adecer, themselves, shared that the show intends to provide insights for couples who are going through their relationships' toughest moments, and true enough, the values that Exchange of Hearts is able to share are priceless relationship lessons. Adecer and Valdez's brimming chemistry also made absorbing such lessons easier, as it allows their beautiful story to be delivered in a more comfortable language, with which viewers can surely easily relate themselves.
Exchange of Hearts is only second in My Fantastik Pag-Ibig's string of whimsical love stories that promise to fill every Kapuso viewer's weekend, with light, funny, and feel-good romances, which means that while Popoy and Celine's breezy love story ends with the installment's final episode, the next one will surely carry on in delivering not only 'kilig-to-the bones' love stories, but also ones that inspire and share thoughtful moments, whose endearing appeal only proves, that love is indeed fantastic.
My Fantastic Pag-Ibig airs on GMA Network's free-to-air channel, GTV, every Saturday night. Watch the teaser for 'Exchange of Hearts' below:
Comments