While P-Pop fans' attention is increasingly getting fixed on currently dominating acts—SB19, BGYO, PPop Generation, among others—a new promising group is poised to follow P-Pop's charge into the global scene. Meet ALAMAT.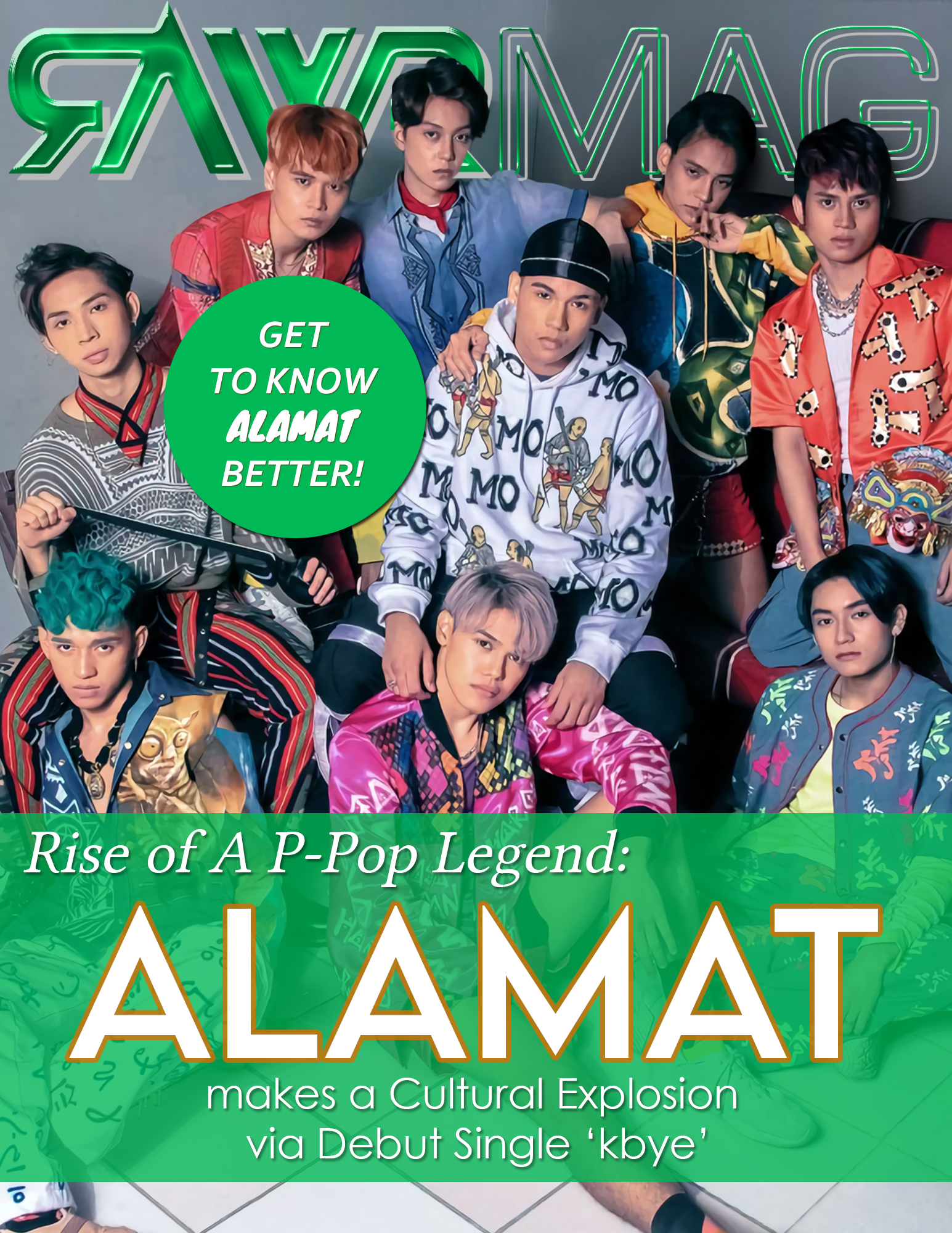 Composed of nine members, hailing from distinctly different ethnic groups in the Philippines, ALAMAT aspires to set itself apart from similar groups currently lording the local P-Pop scene. The sing-rap-and-dance group is composed of Taneo (Kalinga-Ilocano), Mo (Mixed of Black and Filipino lineage), Jao (Kapampangan), Kin (Tagalog), Tomas (Bicolano), R-Ji (Waray-Waray), Valfer (Hiligaynon), Gami (Bisaya), and Alas (Mindanawon-Bisaya).
While they still adhere to the K-Pop format, which most idol groups use, ALAMAT integrates unique Philippine flavors like languages and traditions, to promote Filipino culture and sensibilities. The group's effort and bid to become unique and familiar, at the same time, is loud and vibrant in the music video of Kbye, their debut single, released on Valentine's Day.
Showcasing a fusion between Western and local inspirations, kbye borrows familiar Western and K-Pop beats and incorporates them with distinctive Pinoy flavors. The colorful and energetic presentation reminds of the K-Pop dynamics, but the use of local dialects and popular Filipino cultural motifs (like fiesta, costumes, and traditional scripts) are screaming testaments to the act's commitment to showcasing our undying Filipino heritage.
Its overall sound is dominantly K-Pop and Western, although keen ears won't miss the traditional use of Filipino musical instruments in the background. The rap part is among the strongest in the music video as it is coupled with the group's electrifying choreography as they dance into their brand of music.
That being said, KBye, is also an emotional song that tenderly captures our frustration with love that never carried a promise of blossoming, in the first place. It talks of false promises, of those 'paasa' moments that eventually lead to goodbyes, and then ultimately of our resolve to move on. All these sentiments are delivered against a symbolic backdrop that features a cultural explosion.
Watch ALAMAT's debut track, KBye, below: