2021 has already been a rollercoaster of emotions, and something tells us Valentine's Day could be no different. So whether you'll be with your significant other, or apart – or if you just want someone to burn for – here are the films and series to watch (from sweet to steamy to toxic, and everything in between) to satisfy all your Valentine's Day moods.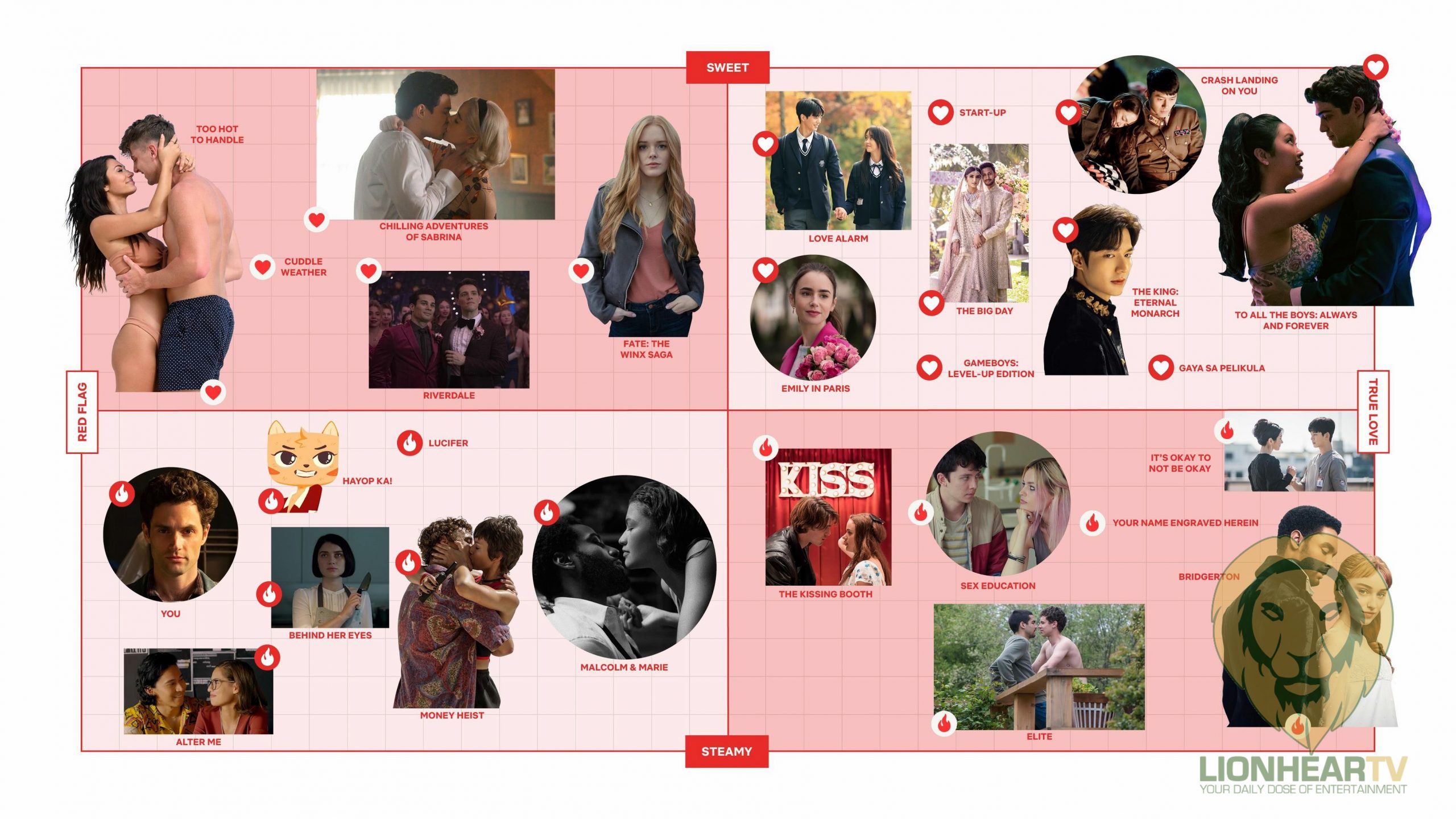 Sweet/True Love:
To All The Boys: Always and Forever – Senior year of high school takes center stage as Lara Jean returns from a family trip to Korea and considers her college plans — with and without Peter.

Love Alarm – In a world where an app alerts people if someone in the vicinity likes them, Kim Jojo experiences young love while coping with personal adversities.

Emily in Paris – After landing her dream job in Paris, Chicago marketing exec Emily Cooper embraces her adventurous new life while juggling work, friends and romance.

Start-Up – Set in the cutthroat world of Korea's high-tech industry, Seo Dal-mi dreams of becoming the next Steve Jobs. On the other hand, former kid math whiz Nam Do-san is the founder of a struggling company. They share a connection from years ago, and their paths cross years later as they seek success.

The Big Day – Produced by Conde Nast India, this reality series follows the journeys of 12 different, and differentiated, couples, as they take the reins of planning the most unique and lavish wedding of their dreams.

Gameboys: Level-Up Edition -Two live-stream gamers, Cairo and Gavreel are rivals online but get matched in the game of love. They find connection while beating digital and personal obstacles.

Crash Landing On You – A paragliding mishap drops a South Korean heiress into North Korea — and into the arms of an army officer, who decides he will help her get home.

Gaya Sa Pelikula – Forced by his parents to live independently, 19-year-old Karl takes on jobs online to earn enough money to pay the rent. But when one of his major clients goes MIA, an opportunity presents itself. His neighbor, the mysterious Vlad, gets himself in a sticky situation hiding from his own family and proposes that they become housemates for the rest of the semester break.
Steamy/True Love:
Bridgerton – Daphne Bridgerton enters the marriage market of 1813 London only to find herself entangled in a steamy romance with the smoldering Duke of Hastings. Inspired by Julia Quinn's bestselling novels.

The Kissing Booth – When teenager Elle's first kiss leads to a forbidden romance with the hottest boy in high school, she risks her relationship with her best friend.

It's Okay to Not Be Okay – An antisocial children's book writer and a selfless psych ward caretaker cross paths and embark on a romantic and extraordinary road to emotional healing.

Your Name Engraved Herein – In 1987, as martial law ends in Taiwan, Jia-han and Birdy fall in love amid family pressure, homophobia, and social stigma.

Sex Education – Thanks to his therapist mom, Otis has all the answers when it comes to sex advice. He meets the rebellious Maeve, who proposes a school sex-therapy clinic.

Elite – When three working-class teens enroll in an exclusive private school, the clash between them and the wealthy students leads to a rollercoaster of steamy romance and murder.
Steamy/Red Flag:
Behind Her Eyes – Louise, a single mother, finds comfort and a new lease of life through an affair with her psychiatrist boss, David. Her life is turned upside down when she  befriends his wife but later finds herself in a web of secrets and lies where nothing is what it seems. Based on the No.1 bestseller of the same name.

Malcolm & Marie – As a filmmaker and his girlfriend return home from his movie premiere, smoldering tensions and painful revelations push them toward a romantic reckoning.

YOU – A dangerously charming, intensely obsessive young man goes to extreme measures to insert himself into the lives of those he is transfixed by.

Alter Me – An HR manager seeks the mentorship of a coveted escort to better connect with other people and her own emotions. However, he soon opens her heart to unexpected feelings.

Hayop Ka! – Nimfa Dimaano is a perfume sales kitty at a department store, while her boyfriend, Roger, the macho mongrel is a janitor. Nimfa meets Iñigo, the bourgeoisie business dog and their chemistry ignites.

Lucifer – Bored with his life as the Lord of Hell, the devil relocates to Los Angeles, where he opens a nightclub and forms a connection with a homicide detective.

Money Heist – Eight thieves take hostages and lock themselves in the Royal Mint of Spain, as a criminal mastermind manipulates the police to carry out his plan.
Sweet/Red Flag:
Fate: The Winx Saga – Follows the coming-of-age journey of five fairies attending Alfea, a magical boarding school in the Otherworld where they must learn to master their magical powers while navigating love, rivalries, and the monsters that threaten their very existence.

Chilling Adventures of Sabrina – Magic, mischief, and romance collide as half-human, half-witch Sabrina Spellman navigates her dual world of mortal teen life and her family's dark legacy.

Riverdale – While navigating the troubled waters of sex, romance, school and family, teen Archie and his gang become entangled in a dark Riverdale mystery.

Cuddle Weather – When a seasoned sex worker sleeps with a rookie call boy, they soon learn that a strictly physical relationship doesn't completely satisfy them.

Too Hot to Handle – On the shores of paradise, gorgeous singles meet and mingle. But there's a twist. To win a $100,000 grand prize, they'll have to give up sex.
P.S. Forgot to get a card? No worries, you can send your sweetheart (or roommate) a special message, inspo below… Bridgerton profile icons are available for members starting today!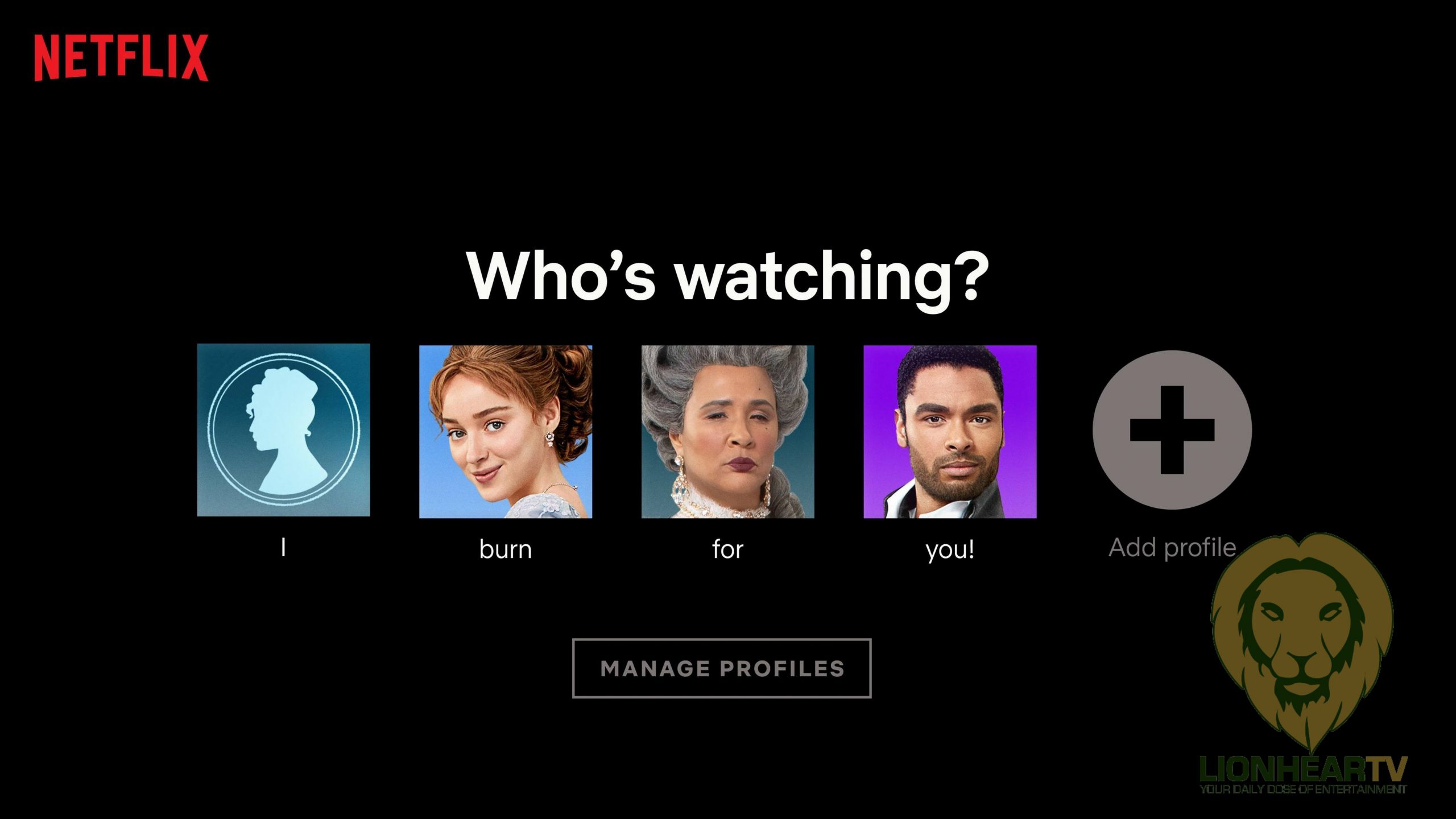 Comments