With viewers relating to the financial difficulties of Sensen Guipit (Lovi Poe) and the family worries of Doc Migs Alcancia (Benjamin Alves), it's no wonder Owe My Love has become part of the nightly viewing habit of many Filipinos.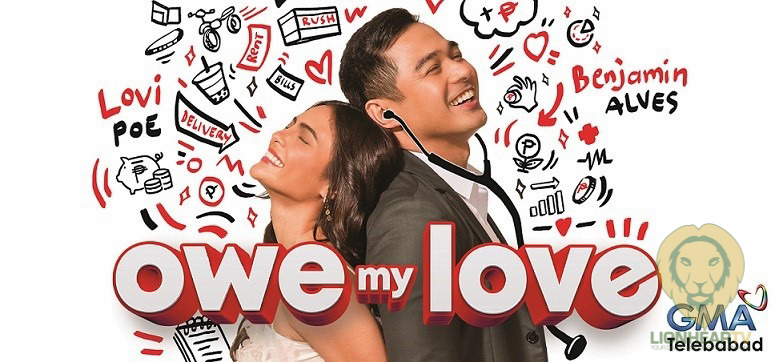 The March 5 episode of the hit rom-com series registered a NUTAM people rating of 13.4 percent based on Nielsen Phils.' overnight data.
This week, the Guipit family begins a new chapter in their life as they try to get out of debt.
Sensen is desperate to get her mother Coring (Ruby Rodriguez) out of jail after the latter got involved in a robbery at Pawn Pagong pawnshop. Sensen reluctantly asks for Divina's (Jackie Lou Blanco) mercy in exchange of Coring's freedom.
Divina has succeeded in convincing Migs that Coring is a thief and that Sensen is just deceiving him. Migs' relationship with Sensen is on the rocks once again. Seeking comfort, Sensen turns to her best friend Richard (Jason Francisco). Trixie (Winwyn Marquez) sees an opportunity to rekindle her relationship with Migs.
After a series of unfortunate events, Sensen's family tries to recover. Coring faces a new life while Oryo (Pekto Nacua) finally gets his act together. And while Migs has been blinded by the lies people have said about Sensen, she endures everything for the sake of Lolo Badong (Leo Martinez).
Don't miss these exciting scenes this week in Owe My Love, 9:35 p.m. on GMA Telebabad.
Comments