SAN FRANCISCO, CA, April 2021 – The MIT Sloan Sports Analytics Conference (SSAC) — a virtual conference that continues to define the future of sports — kicks off its 15th year on April 8 and 9, 2021 with a roster of industry experts, team owners, league executives, coaches, athletes, and academics.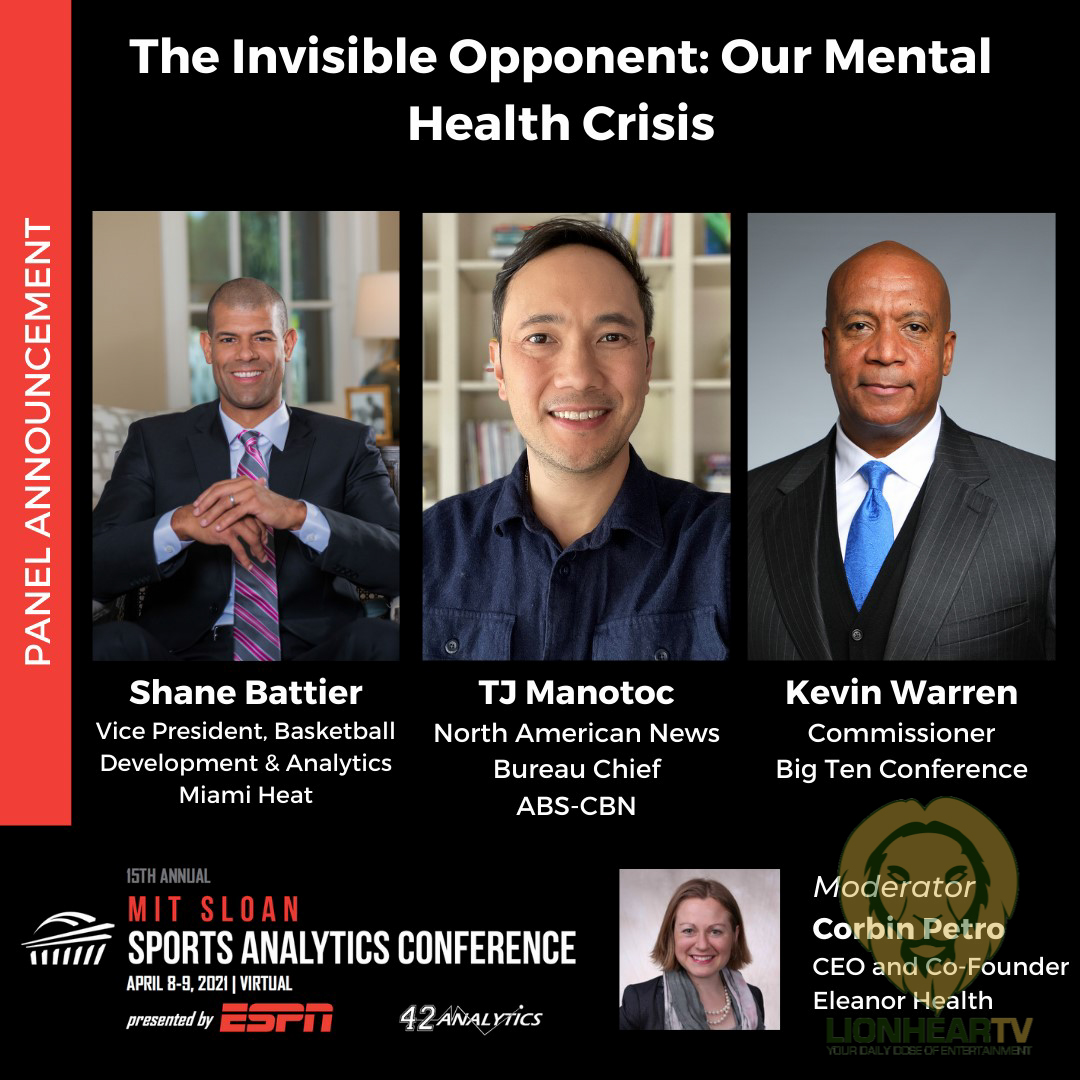 Among the over 150 world-famous notable speakers in this year's conference that are taking part in over 40 hours of panels and workshops is ABS-CBN North and Latin America News Bureau Chief TJ Manotoc who will join Miami Heat VP for Basketball Development & Analytics Shane Battier and Big Ten Conference Commissioner Kevin Warren in the panel on "The Invisible Opponent: Our Mental Health Crisis". Eleanor Health CEO and Co-Founder Corbin Petro will moderate the panel.
SSAC's abstract for the session goes: "The data don't lie; we have a major problem: one in five Americans has a mental health illness and over 50,000 US deaths each year are attributable to suicide. The sports community is especially vulnerable with 35% of elite athletes experiencing a mental health crisis at some point in life. We bring together a diverse set of panelists to discuss their personal stories dealing with mental health and share lessons learned from their journey. On this vulnerable and evidence-based panel, we are calling the sports community to action to de-stigmatize mental health and to do more to support one another."
During this time of ambiguity and change, this year's conference theme — Show Me the Data (#ShowMeTheData #SSAC21) — will highlight the need for data analytics more than ever to understand changing customer needs, the impact of altered seasons, and the importance of real-time information to predict the evolving future of sports.
"Data is imperative as we recover from the pandemic, especially as fans are increasingly returning to games and we gain insights into the long-term impact on athletes," said Jessica Gelman, Conference co-founder and co-chair, who serves as CEO of KAGR (Kraft Analytics Group). "This year, we are highlighting how industry leaders and our notable speakers are innovating during this time of new data, new consumers, and new technology."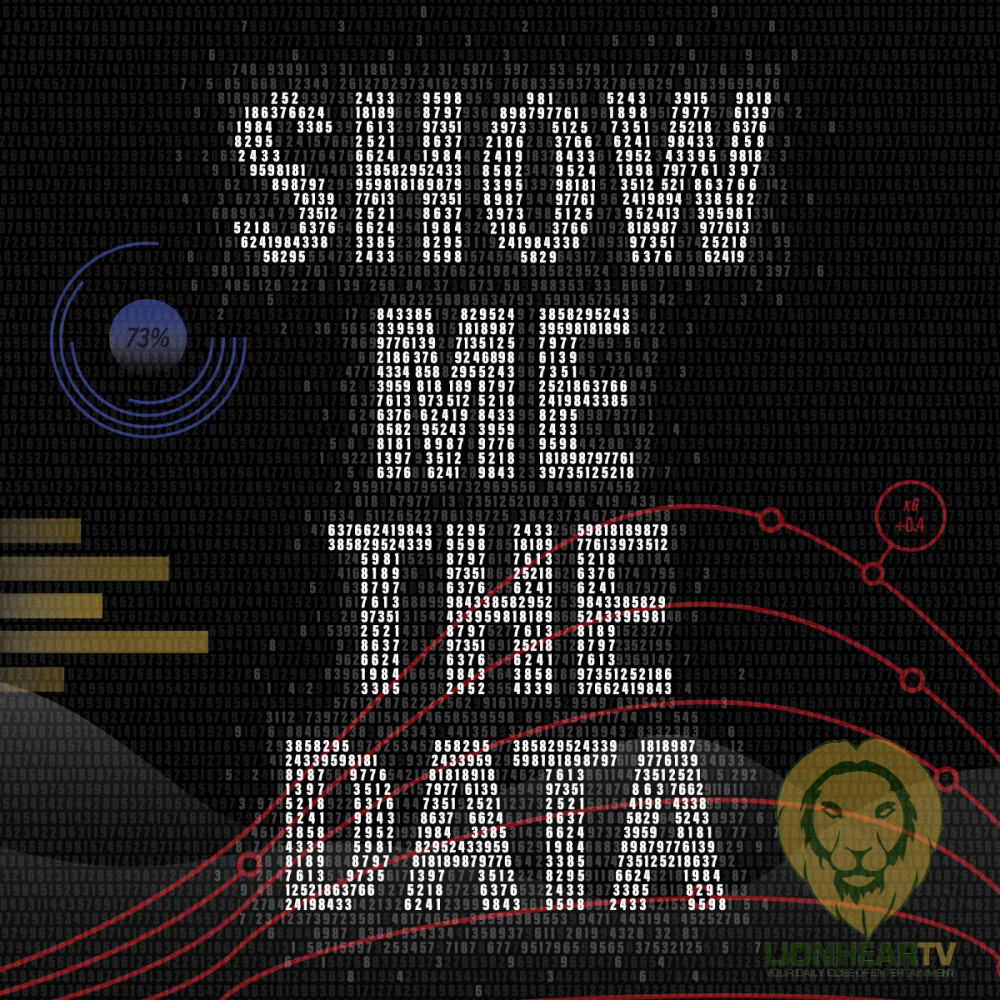 Manotoc has been a sports commentator and news broadcast journalist in the Philippines for over 20 years. As a sportscaster and sports journalist, he has covered games in the Philippines' top professional basketball league, the top collegiate sports league in Manila, and travels the world to cover events like International Football matches, the Southeast Asian Games, and the NBA Finals & the NBA All-Star Weekend. As a news reporter and news anchor, he covers varying stories on politics, business, technology, and health.
Speaking of health, in 2018, Manotoc decided to finally share his story – how, as a teenager, he battled and overcame depression and anxiety. In a tell-all video (posted on YouTube) entitled "You Will Be Alright", Manotoc described his ordeal, how he overcame challenges, and how the experience helped him become a better person, husband, father, and build a successful broadcasting career. To his surprise, the video went viral.
Manotoc didn't expect that his story would break the norm in a Filipino society that often shies away from discussing mental health. His goal is to break that stigma. He wants to provide hope that Filipinos can make it through if we can just start that conversation and see people who are thriving amidst mental health challenges. And many celebrities and athletes in the Philippines have followed his lead.
With the help of many advocates like Manotoc, lawmakers have finally enacted a Mental Health Act in the Philippines a few years ago. Manotoc is now constantly invited by universities and companies to share his story, to show how others can also discover the path to mental wellness.
SSAC's goal is to provide a forum for industry professionals (executives and leading researchers) and students to discuss the increasing role of analytics in the global sports industry. MIT Sloan School of Management is dedicated to fostering growth and innovation in this arena, and the Conference enriches opportunities for learning about the sports business world. SSAC is open to anyone interested in sports. Founded by Daryl Morey (MIT Sloan '00) and Jessica Gelman (HBS '02) in 2006, the Conference is co-chaired by Gelman and Daryl Morey, and organized by MIT Sloan students.
For more information on the conference and to find out about the speakers and panels, visit https://www.sloansportsconference.com/