As the Enhanced Community Quarantine (ECQ) ended on Sunday, April 11–the included cities and provinces have now switched to the Modified Enhanced Community Quarantine (MECQ). It means that restrictions are at ease will be implemented with an imposed curfew still.
However, the Philippine National Police (PNP) may have missed the memo.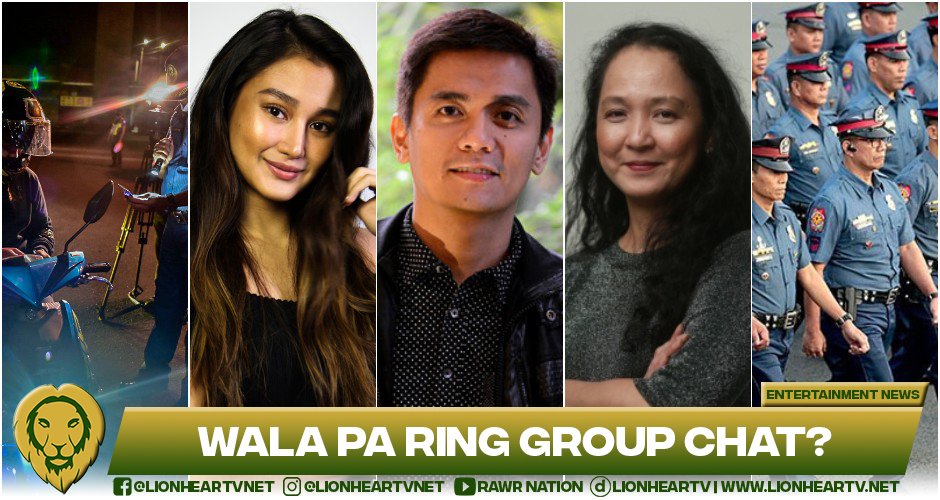 The PNP might still issue the 6 PM to 5 AM curfew hours.
According to the state police on Monday, April 12, since they have yet to receive the MMDA issued resolution, the curfew hours may still be the same.
However, as early as Sunday, April 11–after the ECQ was lifted, MMDA already announced a shorter curfew period—from 8 PM to 5 AM.
For the record, the @MMDA announced the shorter curfew hours — 8 pm to 5 am, starting April 12 — yesterday pa, almost 24 hours ago: https://t.co/YVOAP3O6am #curfew #MECQ #MetroManila #NCRPlus #Lockdown2021

— Miss Go (@miriamgracego) April 12, 2021
With PNP getting confused, several celebrities and Netizens took to social media to ridicule the police agency.
Journalist Miriam Grace Go criticized the national government for its lack of communication and coordination when setting simple curfew hours.
It's less than 15 minutes before 6 pm, April 12.

The national government can't even talk among themselves to set the #curfew hours in #MetroManila.

MMDA says 8 pm to 5 am starting today.

PNP says it might still be 6 pm to 5 am. Dahil daw walang kopya ng MMDA resolution.

— Miss Go (@miriamgracego) April 12, 2021
With the recent turmoil between PNP and MMDA, ABS-CBN actress Chienna Filomeno poked fun at PNP by throwing some shades at them.
Filomeno asked if the PNP does not have any group chat or any form of communication with other agencies, which made them left in the dark.
Group chat wala? Communication waley din? https://t.co/cX0l5bSuBL

— Chienna Filomeno (@ChieFilomeno) April 12, 2021
Internationally acclaimed filmmaker Jun Robles Lana, also took a jab at the miscommunication. Lana reiterated what the country is missing—vaccine, cash assistance, and now a group chat.
Walang bakuna, walang ayuda, pati groupchat waley https://t.co/D2DwwxvHBT

— Jun Robles Lana (@junrobleslana) April 12, 2021
To evade future miscommunication, the inclusion of PNP in all government agencies' group chats as suggested by a Netizen.
https://twitter.com/plorsss/status/1381559974850035717
https://twitter.com/paengLopez/status/1381535120721543171
Due to this confusion, there are possibilities that some individuals will get apprehended because of the PNP's late actions.
Twitter personality Yong DeLeon suggested that the public should refrain from going out until the PNP is enlightened with the updated guidelines.
Wag muna lumabas…. mukhang gulong-gulo pa ang PNP natin… kaloka https://t.co/qh7kCS0okd

— NURSE YONG (@yong_deleon85) April 12, 2021
Tri-athlete Tina Araneta, on the other hand, condemned the incompetence of these agencies. She pointed that after a year in the pandemic, the Government still has learned nothing about information dissemination.
One year later, the powers-that-be still haven't aligned on things, while going ahead and making announcements. 🤷‍♀️ https://t.co/Zw059kyaha

— Tina Araneta (@tina_araneta) April 12, 2021
Twitter personality Paulo Castro was furious about this PNP mishap. He shared that this is the second time that a miscommunication was evident in the government agencies. For him, it has already been a year since the pandemic started–the situation has gotten worst than before.
https://twitter.com/pawawawofficial/status/1381561115717496833
Another twitter personality has castigated the government's slow response to the pandemic. The Netizen even rebuked the government's announcement, which took a week for the MECQ guideline. Moreover, the Netizen even took a swipe at Pres. Duterte, who was absent in his weekly public address and during Valor Day.
How slow can this administration could get? 🐢 administration as its finest, kaya today? Announcement nyo inabot ng Linggo tapos guidelines for MECQ plus presiden't announcement still on hold upto this point of time? 🤦🏻‍♂️ https://t.co/byGaWBLVAJ

— Alex⚓️🇵🇭🌸 (@sweet_navigator) April 12, 2021
Last year, a miscommunication between PNP and PDEA (Philippine Drug Enforcement Agency) during a buy-bust operation led to a shoot-out that endangered many innocent civilians. In the same year, the PNP has slain four Army intelligence by accident.
Comments