Today, multi-hyphenate artist Dove Cameron has released her new disco pop single "LazyBaby" via Disruptor Records/Columbia Records. Produced by Jonas Jerberg, the groovy celebratory track pushes the message of prioritizing self-love and moving forwards.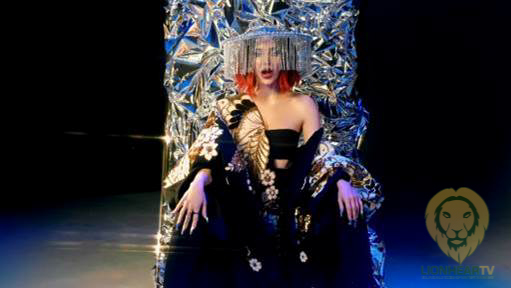 "LazyBaby" is the 25-year-old songstress' empowering commentary on ushering herself into a healthier mindset and the universal experience of getting over a breakup. The pop singer is feeling herself through the upbeat track and accompanies her earworming, sultry vocals with a dreamy official video. The Jasper Soloff directed visual shows the queen confident and carefree on her chromatic throne with an array of glitter studded, lustrous inspired looks. "LazyBaby" made its broadcast premiere on MTV Live, MTVU and on the ViacomCBS Times Square billboard today.
In speaking about the liberating single Dove says: "LazyBaby is not a breakup song, it's a break through song. It's the song I would sing to get me out of bed in the morning in a time when I felt like I couldn't even do my laundry, and that would make me laugh and keep me on the path to choosing myself. I want to be clear: This is not a hateful song. There is a sense of humor, a wink inside every lyric. This song is actually about STILL loving someone, but making the decision to put yourself first when you know you need to, wipe away your tears, clean out all their stuff from your apartment and give yourself all the love you had been giving to them."
"LazyBaby" follows her previous single released last summer "We Belong." The track made waves, becoming the singer's biggest debut since the start of her music career. Co-written by Dove in conjunction with Jesse Shatkin (Sia, Jennfier Lopez), Noonie Bao (Camilla Cabello, Katy Perry) and Casey Smith (Jonas Brothers, One Republic) the song has since received over 52 million streams worldwide and was featured in the trailer for the popular romantic drama After We Collide.
Dove continues branch out into the music industry with infectious pop melodies, capturing hearts across key demographics with an immense 46 million combined social media followers across all platforms. Looking ahead, Dove is set to star as Bubbles in The CW's newly announced live action Powerpuff Girls series.
Comments