Digital powerhouse GMA News and Public Affairs continues to create innovative and engaging content online as it launches its first original podcast "The Howie Severino Podcast" this April 8.
Bannered by multi-awarded GMA News pillar and veteran broadcast journalist Howie Severino, the weekly podcast features insightful conversations with personalities from various fields and industries.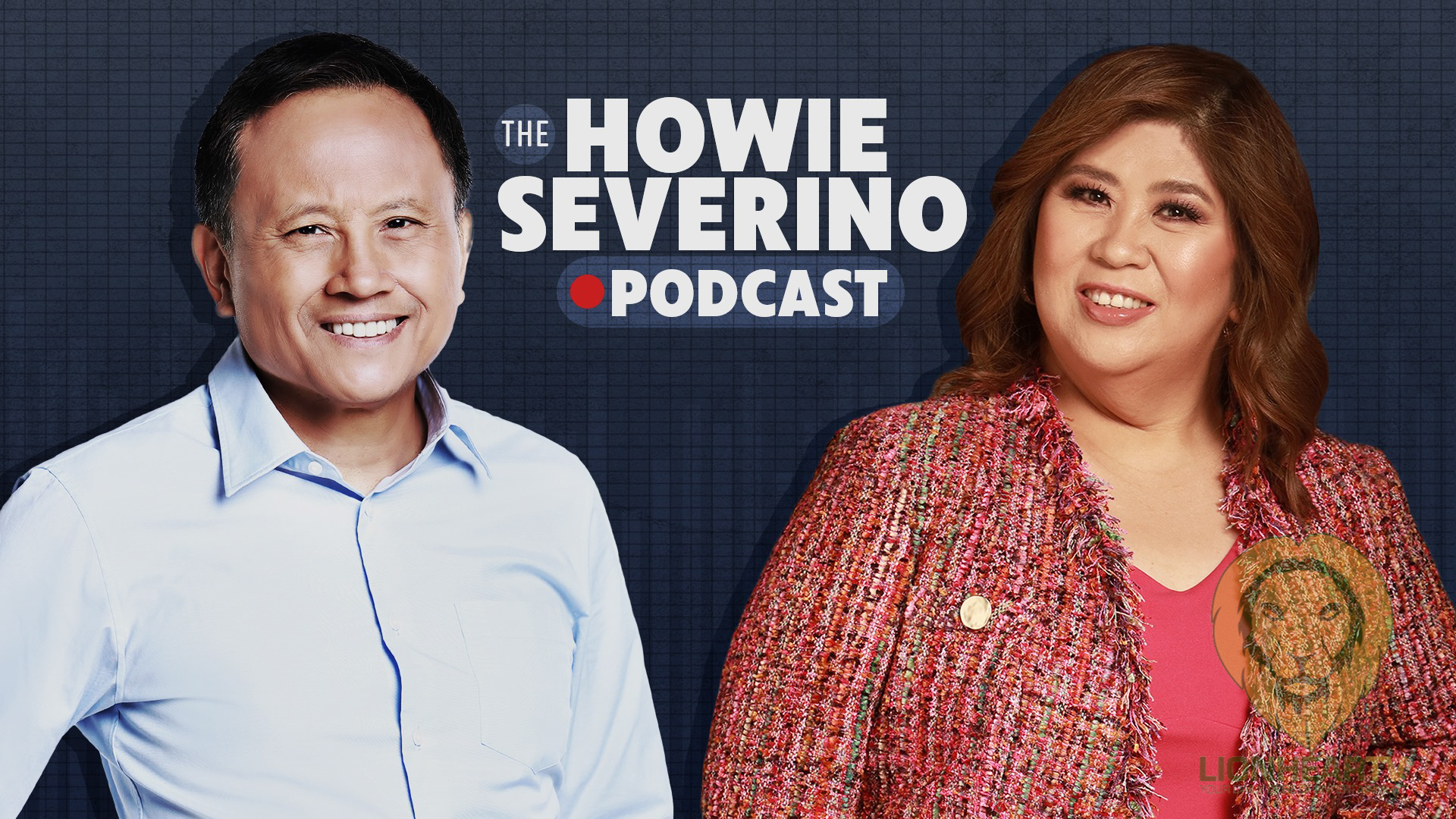 Severino, who also serves as GMA Network's Vice President for Professional Development, is one of the hosts of top-notch documentary program I-Witness. He is also one of the first bloggers on the Network's online platforms and has previously led GMA News Online as its Editor-in-Chief.
"My colleagues and I developed this idea of creating a podcast as a safe space for sharing insights with leaders and interesting people across diverse backgrounds," shares Severino. "I have been a journalist for 33 years but podcasting is fresh territory for me," he adds.
Asked how "The Howie Severino Podcast" differs from his shows on TV and digital space, Severino notes that this will be "pure conversation, no visuals," where podcast enthusiasts can expect "wide-ranging discussions, where both guests and host bring many years of experience, eclectic interests and quirky thinking to bear on timely topics."
"It will hopefully be something edifying to listen to while driving, cooking, gardening, or doing the laundry," he says.
For its pilot episode, Severino will have his fellow GMA News pillar and award-winning broadcast journalist Jessica Soho as the first salvo in a stellar lineup of guests.
Soho shares her journey in the broadcast industry—from her humble beginnings as a GMA News staff to becoming a reporter and now the country's most-awarded broadcast journalist.
The "Kapuso Mo, Jessica Soho" host goes on to tell her thoughts on how the TV news magazine show became a hit on air and online and gives listeners her two-cents on the digital space and social media platforms. She further talks about "woke" millennials and tells Severino why she has high hopes for them.
Soho also shows another side of her as she reveals how she is coping with the pandemic through her new-found interests in French classes, as well as getting hooked on K-dramas and K-pop. And as a known travel enthusiast, where would Soho go next? What is her last item on her bucket list? Severino finds out.
In 2020, GMA News and Public Affairs launched its very own podcast channel to bring Philippine television's best hard-hitting journalism and documentary storytelling into the podcast space. Earlier episodes included previously aired snippets from various public affairs programs "Kapuso Mo, Jessica Soho," "I-Witness," "Bawal ang Pasaway kay Mareng Winnie," "Brigada," as well as episodes from digital shows "Frontliners," "SKL," "Need to Know," and Severino's very own "Quarantined with Howie Severino."
"The Howie Severino Podcast" will be available for free on Spotify, Apple Podcasts, and other streaming platforms beginning April 8 with new episodes streaming every Thursday.
Comments