KD Estrada reveals his idol in terms of creating his brand of music during the virtual press conference for ABS-CBN's The Squad Plus on Monday, April 19 is actor-singer James Reid.
KD, being the only male artist in the group, shared how Reid inspired him music-wise. When it comes to freedom in creating his music, Reid motivates him to chase such comfortability.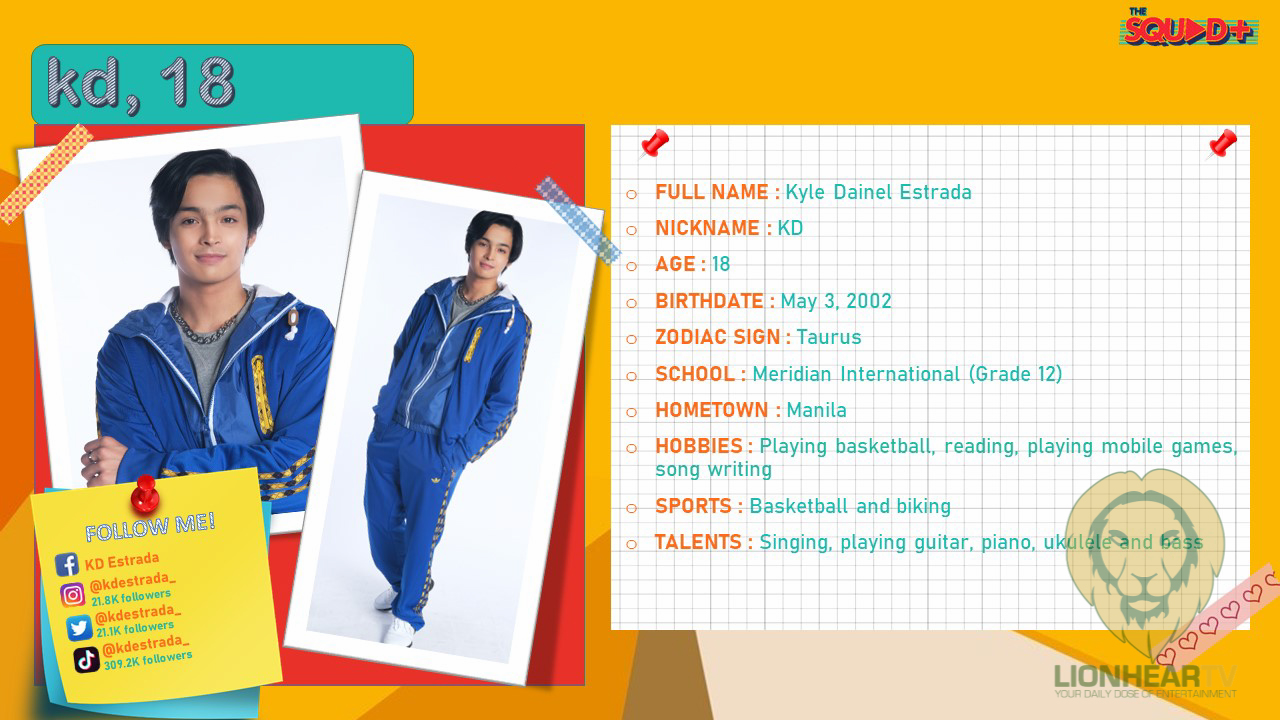 "I'd say James Reid. Marami kasi siyang creative freedom ngayon sa label (Careless) niya eh. He does RnB which stuff I like talaga. So I really like to pursue that."
Amid the pandemic, Estrada is working hard to improve himself and be better in the career he is into. He learned to be disciplined and balance his study and his career.
"The biggest lesson for me is hard work and discipline talaga. Like, be always on time, be professional. With hard work naman, I have to balance school and this. So it really pushed me to plan ahead of time and schedule my work.
"As of right now, you can do everything online. But pandemic really forces you to study talaga. Like it really forces you to look for stuff that's catered to your 'job'. Just research and a lot of practice."
Today, that they are have been officially launched as the newest members of The Squad Plus–KD is not quite ready to encounter any controversies. However, he knows that it is a matter of self-control.
"I don't believe I do. But with bashing and everything, it just goes down to self-control.
"I tend to [sometimes] respond. But if there is a question, I really do love to respond. So paano pa kaya pag bash? So I guess the main thing is self-control. And if ever I have to address something, I have to address it properly."
Though he is glad that he is officially a member of The Squad Plus, he admits he feels mostly nervous.
"Of course I felt happy. Actually I was mostly nervous. Because I was gonna be with artists I ony see on televisions or in mall shows. And now, I'll be with them regularly," he said.
"So it pushes me to improve myself talaga."
Catch KD Estrada along with Sam Cruz, Angela Ken, and Anji Salvacion perform regularly on ASAP NATIN 'TO as part of the new breed of singers.