The ABS'CBN's new primetime drama–Init sa Magdamag is blessed copiously with an intriguing plot. It has equally talented and beautiful actors in the cast with steamy romance. Such a potent mix poised to glue its viewers glued on their TV screens every night.
TV5 | A2Z | Kapamilya Channel
Actors: Yam Concepcion, Gerald Anderson, JM de Guzman, Albie Casiño, Tetchi Agbayani, Aleck Bovick, Nikko Natividad, Kate Alejandrino, Mica Javier, Alexa Ilacad, Gab Lagman, Mark Oblea, Joey Marquez
Format/Genre: Teleserye/Romance, Drama
Premise: A woman married into a family of politicians, yet her relationship with her husband is marred. It is because of an accident. The only way she sees that will save their marriage–it will reunite her with someone from her past, clashing with her present. (iWantTFC)
Time slot: Weeknights, 9:20 PM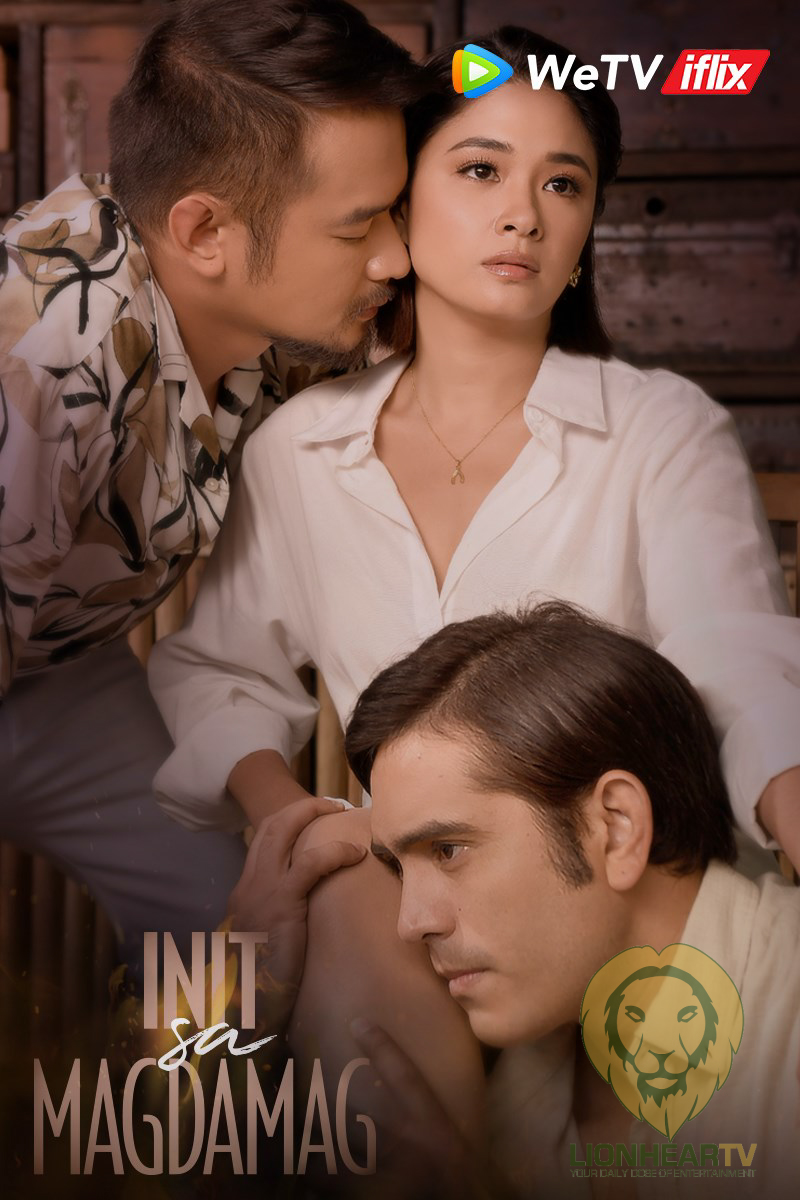 Why You Should See It:
Init Sa Magdamag may have smoothly taken off with a honeybee-sweet debut, giving the characters of Yam Concepcion and Gerald Anderson, in a light and tender—but, impactful—introduction, but viewers knew too well, that events are poised to get intense and steamy, in the next episodes to come.
Serving as Concepcion's first starring role, the series has the makings of the classic Pinoy soap opera, as it involves politics, family, and an us-against-the-word romance. The late primetime series also features the recently talk-of-the-town Kapamilya actor, Gerald Anderson, who is making his 11th appearance, as a lead role on a teleserye. JM de Guzman, who played his first lead teleserye role, via the 2011 reiteration of the Pinoy classic soap, Mula sa Puso. 
In the series, Rita (Concepcion) is a hardworking Nursing student who goes to extra lengths, such as selling pirated DVDs just to save up for her family and support her studies. 
She crosses path one day with Tupe (Anderson) with whom she has an 'axe to grind' since high school, re-awakening their one-sided dispute, which began when the highest graduation honors went to Tupe, instead of her—with the latter suspecting the decision was largely influenced by the former's father who donated a big lump of money to the school coffers.
This incident, however, isn't a memory Tupe keeps. One day, Rita wakes up finding Tupe as her new roommate, marking the beginning of their cat-and-mouse relationship, but that may not last long, as the proximity seems poised to bring the two closer, and into falling for each other.
To the showrunner's credit, the arrival of Init Sa Magdamag, comes conveniently timely, at a time when political thrillers are practically nowhere to be found in the local television landscape. Suddenly there is a great venue for some serious matters to be discussed, and while the show may likely dissect its themes with caution, late-night soaps with such intriguing themes, are surely welcome to anyone's primetime viewing list. 
As it is being sold to viewers as a sexy drama, the show holds a brimming potential to become a late-night guilty pleasure, that will no doubt tickle those who've been longing to see such a local drama.
That being said, how the elements of politics, thriller, romance and drama will be played out by the show, and through its characters, are likely to become the show's biggest selling point. 
Concepcion and Anderson have also displayed their unmissable chemistry, in the first three episodes alone, which is only expected to get more intense, with De Guzman's entry, sometime in the next episodes. 
This show has long wrapped-up its taping and has premiered, as a canned teleserye–giving its viewers a hint of its quality, as showrunners may have most likely spent a great deal of time, polishing it, before its television debut, which, as it turned was scorching in blazing heat and romance.
Airing on free television via TV5 and A2Z Channel 11 and on pay tv via Kapamilya Channel and Jeepney Channel, Init Sa Magdamag, is also available on ABS-CBN's streaming service, iWantTFC, and the video streaming apps, WeTV and iFlix, where advanced episodes are made available to VIP users.
Comments