It seems Ruffa Gutierrez's 17-year-old daughter Lorin Bektas has a body that is to die for and it seems Ruffa Gutierrez and even her uncle, Richard Gutierrez doesn't want it to be displayed. 
In an Instagram post, Lorin Bektas flaunted her bikini body and stunned her fans and followers with her sexy figure sporting a black bikini. 
 

 

View this post on Instagram

 
The said photo drew hundreds of comments that even her mom went full "Nanay mode". The actress and former beauty queen and commented "Nag shorts ka pa!" 
Despite the fact that she didn't comment anything, Lorin seems to have found her mother's remark funny, as she pinned Ruffa's comment to her post, which now has over 3,000 likes.
Not just that but uncle, Richard Gutierrez also went into 'protective' mode and commented that she should cover herself as he doesn't want to see guys checking Lorin out.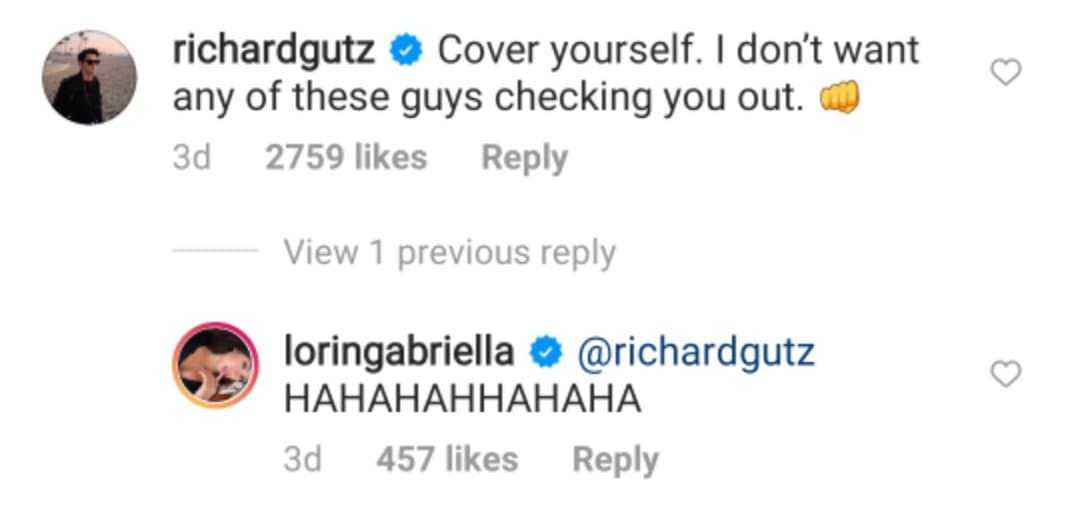 But Lorin's friends, Frankie Pangilinan, Angelina Cruz, and Sam Cruz can't help but comment on their friend's sexy photo.  
Lorin Bektas has been making rounds on social media for her looks that are very similar to her mother, Ruffa Gutierrez. 
She previously attracted the attention of a large number of people when she shared pictures of herself in swimwear, emphasizing her incredible body.
Lorin isn't new to sharing bikini photos, nor is she new to being told to cover up. Recently, the young teen even called out a netizen who was displeased with a photo of her in a bikini while she was on a trip in Thailand. 
 

 

View this post on Instagram

 
The Instagram user advised her that her body should be for someone special but Lorin responded with the most mature response, asserting that she will not hide her body for someone else and that she will continue to do what makes her happy and confident.