After comedienne-actress Gladys Guevarra shared via Instagram the heartwarming news of her engagement to her non-showbiz boyfriend Mike Navarette, four days after, she announced that she is now married.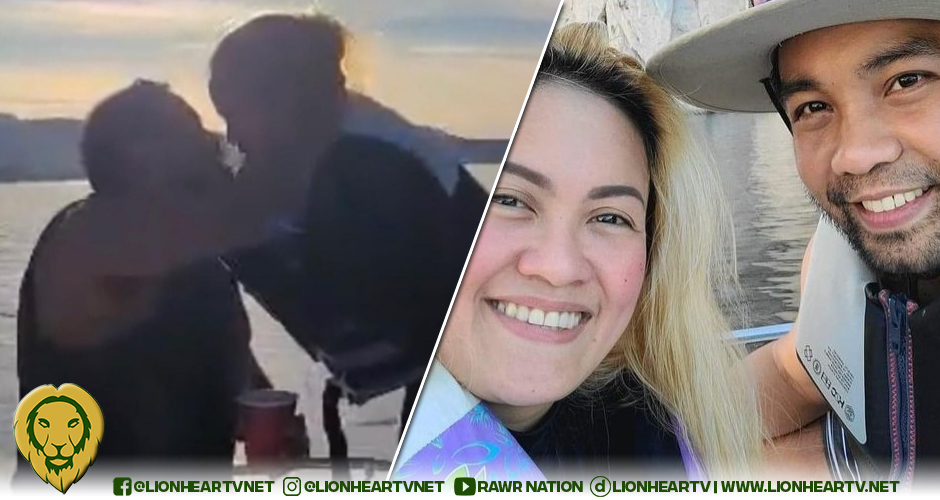 On Guevarra's IG, she shared some of her wedding photographs. 
She declared in her caption: "I am now officially Mrs. Michael Guardian [heart emoji] Gladys Guevarra Guardian. [heart, ring emojis]
"My forever @mikaelturbo_g12 . . . I love you so much.
"Cheers to our love, for all eternity and beyond. #bride #groom #love #forever #asone #mylife #mylove #myhusband #wifenako #g12ubbt #G4 #weareguardians."
View this post on Instagram
View this post on Instagram
It was only on May 08, that Guevarra posted a photograph of Navarette kneeling, as he proposed to her while both of them were on board a yacht. 
For Guevarra, her relationship with Navarette is like a fairy tale.
Her post reads: "Fairytales do really happen…And then, he asks me if i will marry him. Yes, I will marry you Mahal! I love you Mike!" sabi pa niya gamit ang mga hashtag na #michaelandgladys, #4G, #g12ubbt, #relationshipgoals, #thisisit, #willyoumarryme, #2021at #bride."
View this post on Instagram
Before her engagement post, her Instagram feed is filled with so much love as she is showing how happy her heart is with Navarette.
View this post on Instagram
She first introduced Navarette to her followers on April this year.
View this post on Instagram
View this post on Instagram
"I think I'm now ready . . . I now have my GUARDIAN," she openly expressed.
With the newfound love, she is now ready to have a new life after a controversial break-up with Leon Samagui, her ex-fiancé.
"I have come to realize that life must really continue. And that you are loved. And no matter how you felt once upon a time that you are worthless, there will still be someone out there looking for you to complete them."
Last year, the orders for her 'kakanin' business stopped which she then announced via Facebook live.
Leon Samagui, her ex-fiancé left her after their argument. Allegedly, Samagui took Php9,100 from their business and deleted all the information of their customers.
Guevarra and Samagui were in no contact since the latter was not answering either her calls or texts. However, she assured that she will refund the money of her customers.
Comments