Miguel Martinez of MGMode expressed his hopes to make amends with a Dubai-based Filipino fashion designer, Michael Cinco.
In an interview, Martinez expressed how hurt he was with Cinco's post, added that he wants to mend their ties.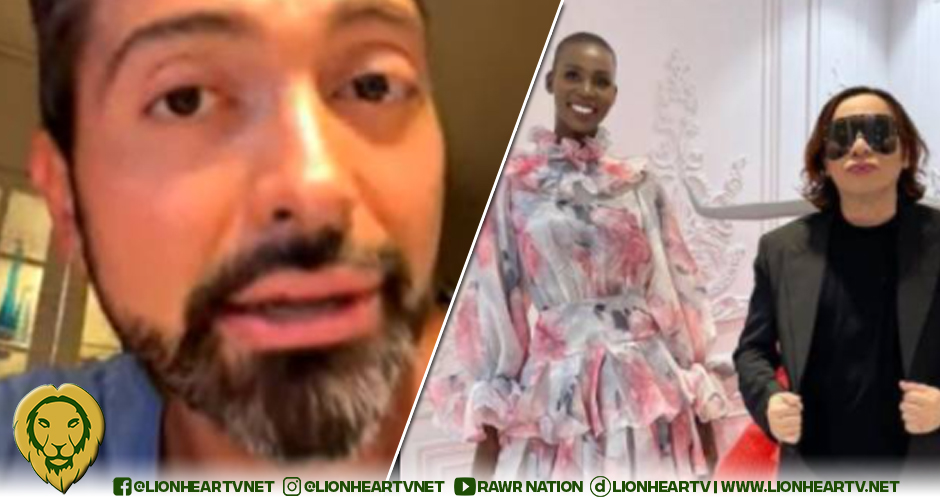 "I love you. Sorry if I hurt you. And those were some mean words, like really mean. Hopefully, we can mend this.
"And if you want me to bring you an amazing girl next year and you're willing to do it again, I'm willing to do it, too."
Even if he wanted to make amends, Martinez refuted Cinco's claims on his facebook account, standing by his earlier posts, which started their social media 'word war.'
"The gowns arrived late. And, I did say that they didn't fit properly. Because they didn't," said the publicist.
"And I did say that somehow they did find time to make gowns for other candidates."
Martinez expressed his regrets for his comments. However, his posts opened a can of worms, which led back to the Miss Universe Canada organization's alleged treatment of Filipino designers, with Rian Fernandez sharing his story.
As a result, the Miss Universe Canada organization released a statement apologizing to Cinco and Fernandez.
View this post on Instagram
Former Miss Universe Canada 2016 Siera Bearchell posted a vlog siding with Fernandez and accounting her own experience with the Miss Universe Canada Organization. She even called out MUC's demand of trust as "manipulative."
Comments