Movie marathons are always a good idea especially on a weekend! Spend quality time with the whole family via GMA Network's movie offerings this Sunday, May 9.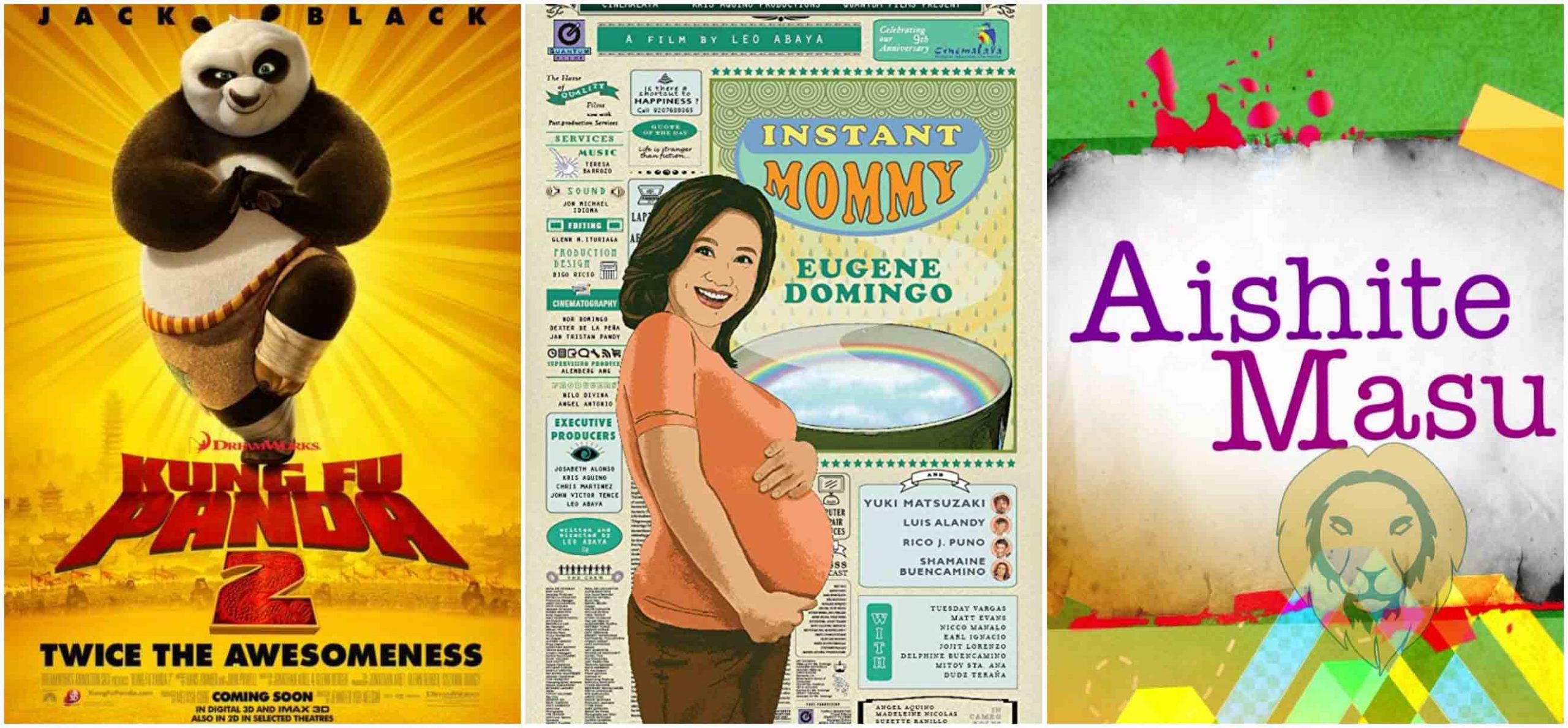 On Kapuso Movie Festival, follow the next chapter of Po's journey in 'Kung Fu Panda 2.' He and his friends fight to stop a peacock villain from conquering China with a deadly new weapon. But before they can accomplish their mission, the Dragon Warrior must come to terms with his past.
GMA Blockbusters is set to feature the story of Bechayda (Eugene Domingo), a pregnant wardrobe assistant in the movie 'Instant Mommy.' In the fear of losing her Japanese lover and her dreams of a better life, she embarks on a plan that will get herself out of her predicament.
Meanwhile on Telesine Presents, catch the romance film 'Aishite Masu.' An old woman (Maricel Laxa) reunites with her lover from the past where they bond and talk about their memories. The guy, who was a Japanese soldier, was forbidden to fall in love with a Filipina but despite everything, they still pushed through with their relationship.
Don't miss all these on Kapuso Movie Festival before All-Out Sundays; GMA Blockbusters after All-Out Sundays; and Telesine Presents after The Boobay and Tekla Show on GMA-7.
Comments