The Department of Health (DOH) on Wednesday will implement a policy on vaccination sites that makes the brand of vaccine, "mysterious".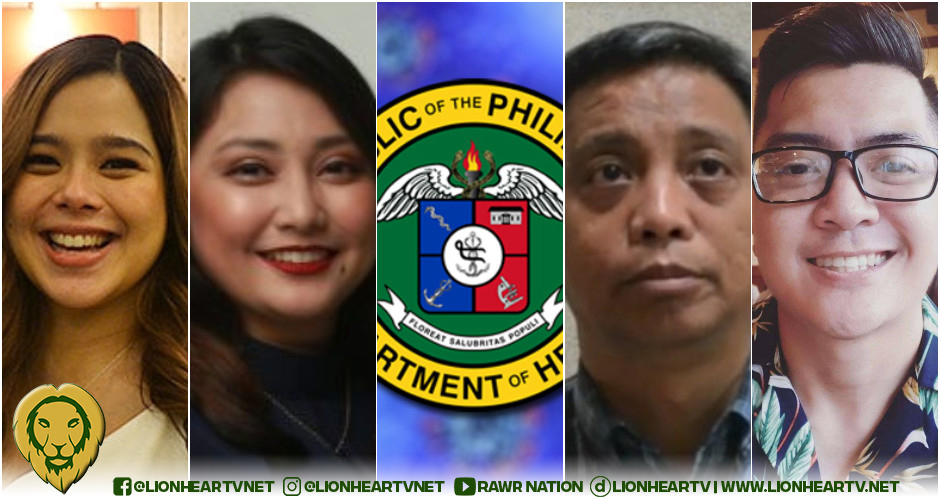 According to Undersecretary Myrna Cabotaje, the agency will execute a "brand agnostic" policy in hopes to prevent overcrowding similar to the Pfizer vaccine site in Manila and Parañaque.
"What we're going to enforce now is brand agnostic," Cabotaje told CNN Philippines' The Source.
"Dapat sasabihin lang you go [to the vaccination site] and whatever vaccine that will be available, you get it," she said. "So hindi na i-a-announce na we are now going to give Pfizer, we are now going to give Sinovac, we are now going to give AstraZeneca," she added.
Cabotaje, in a separate briefing, clarified that only health workers have the "right of first refusal" since they are among the vulnerable group.
"Ang binigyan lang natin ng right of first refusal ang A1, ang mga health workers kasi these are the vulnerable groups."
However, many disagreed with this new policy of DOH as it seemed unethical.
Twitter personality Kristoffer Pasion pointed that it is unethical for DOH to hide the brand of vaccine for it will only make people suspicious.
Isn't this unethical? The more you become secretive, the more people will become suspicious. Plus this will aggravate the pervasive anti-vax narrative. https://t.co/9GZqLnRs17

— Kristoffer Pasion (@indiohistorian) May 19, 2021
A Netizen also noted that the policy is wrong for it deprives the people of their freedom to choose—which in this case—the right to pick which vaccine brand.
https://twitter.com/jay_beltran/status/1394943124254777352
A health worker, Leonard Javier also disagreed with the DOH's new policy. Javier noted that the Government should address vaccine hesitancy through education and transparency.
(Brand-specific) Vaccine hesitancy should be addressed by more education and transparency, NOT LESS. https://t.co/JNIdhb9SaQ

— Leonard Javier ✊ #StopTheKillings #HealthForAll ⌬ (@STPbasileo) May 19, 2021
Journalist Mara Cepeda disagreed with DOH as well. She insisted that the public has the right to know which vaccine is being administered to the bodies.
No, DOH. We have the right to know what's going to be jabbed into our bodies. 🤦🏻‍♀️ https://t.co/AJUFeCnGDr

— Mara Cepeda (@maracepeda) May 19, 2021
Dr. Gene Nisperos also stressed that the public needs proper information in order to make the appropriate decisions. With the agency trying to hide what brand of vaccine will a person receive, Nisperos concluded that many will have doubts to get vaccinated.
The issues are vaccine hesitancy and vaccine preference.

What is this DOH measure trying to address? WALA.

People need PROPER INFORMATION to make APPROPRIATE decisions.

This DOH measure misses the point and will aggravate the problem.

Baka mas marami pa ang hindi magpabakuna. https://t.co/2wr110OEk7

— doc gene (@genenisperos) May 19, 2021
J.J. Besa, a resident at the Philippine Government Hospital noted that the DOH's solution to the overcrowding problem on the vaccination site is wrong. Besa stated that the agency should put some sense in its policies.
An EUA without a publicly available Phase III trial before, and now, withholding an information CRUCIAL to making an informed decision?!?

To address overcrowding, maybe make the process more organized??? Being "brand agnostic" is not the solution.

Make it make sense, DOH. https://t.co/adOYTaGYfu

— J.J. Besa (@jjvbesa) May 19, 2021
Actress-Singer Saab Magalona was confused with the DOH's policy which prohibits the vaccine receiver the freedom to know which vaccine is being administered into one's body.
— Saab (@saabmagalona) May 19, 2021
Meanwhile, a Twitter personality would have an overcrowded vaccination center rather than the DOH avoiding transparency. She even noted that PAO's (Public Attorney's Office) chief public attorney, Persida Acosta was the person to blame for the public's fear of vaccines. It can be recalled that Acosta during the Dengvaxia mess stimulated Filipinos' vaccine scare.
I'd rather people crowd at a vaccination center—crowds can always be managed to curb transmissions.

If you're not transparent @DOHgovph lalong aayaw sa bakuna ang tao! Kasalanan nyo na nga ni Persida bakit takot sila magpabakuna, tatakutin nyo pa lalo by lack of transparency

— MrsHan (@MoxieLi) May 19, 2021