Former PBB: Connect housemate Quincy Adrienne Villanueva is among the few who is fortunate not to experience 'Asian Hate' during her stay in America.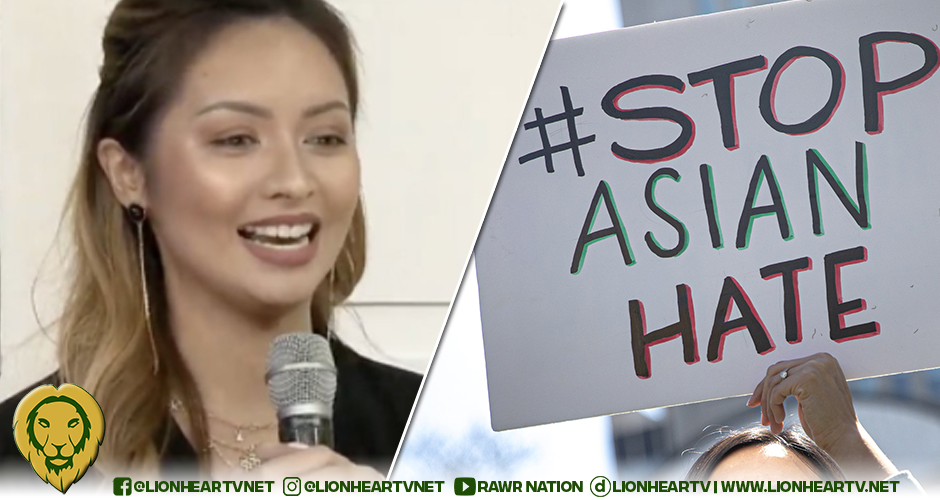 During an exclusive interview with LionhearTV, Villanueva revealed that she is glad to be spared from discrimination, which Asians are currently experiencing where it is very much common.
"Luckily, I'm surrounded with friends and an environment where that kind of criticism or hate was being tolerated or even exist talaga. I'm lucky enough that I had no such experience. Luckily, hindi po ako naka-experience nang ganun."
Although she did not experience racial discrimination, she extended her empathy to the ones who are experiencing it.
The former PBB housemate also understands that the hate received by Asians is a result of COVID-19.
"I do empathize for those people especially my fellow Filipinos na they're going through that Asian hate right now. It's something that is very terrible. How I wish that I can change it with one click. But we can't really just change other people."
Asian discrimination is rampant these days due to the COVID-19 pandemic that plagued nations. Because of the Wuhan virus, the amount of racism against Asians and Asian-Americans has increased by 150% in 2020.
Due to the growing discrimination of Asians, contestants of the Miss Universe 2020 became political by using their national costumes to convey messages.
Miss Singapore Bernadette Belle Ong, through her dress, used the hashtag #StopAsianHate in support of the Stop Asian Hate Movement.
The Stop Asian Hate Movement was organized after the death of a Thai who got forcefully shoved to his death on January 28, 2021.
On March 16, a series of mass shootings at three spas in the Atlanta metropolitan area fueled the movement even more. Although it was not considered a hate crime, many have speculated that it is about race as six Asian women died that day.
Comments