GMA Network's socio-civic arm, GMA Kapuso Foundation, Inc. (GMAKF), was recently awarded a grant of 800 thousand pesos from the New Zealand Embassy, under the High Embassy Fund-Manila.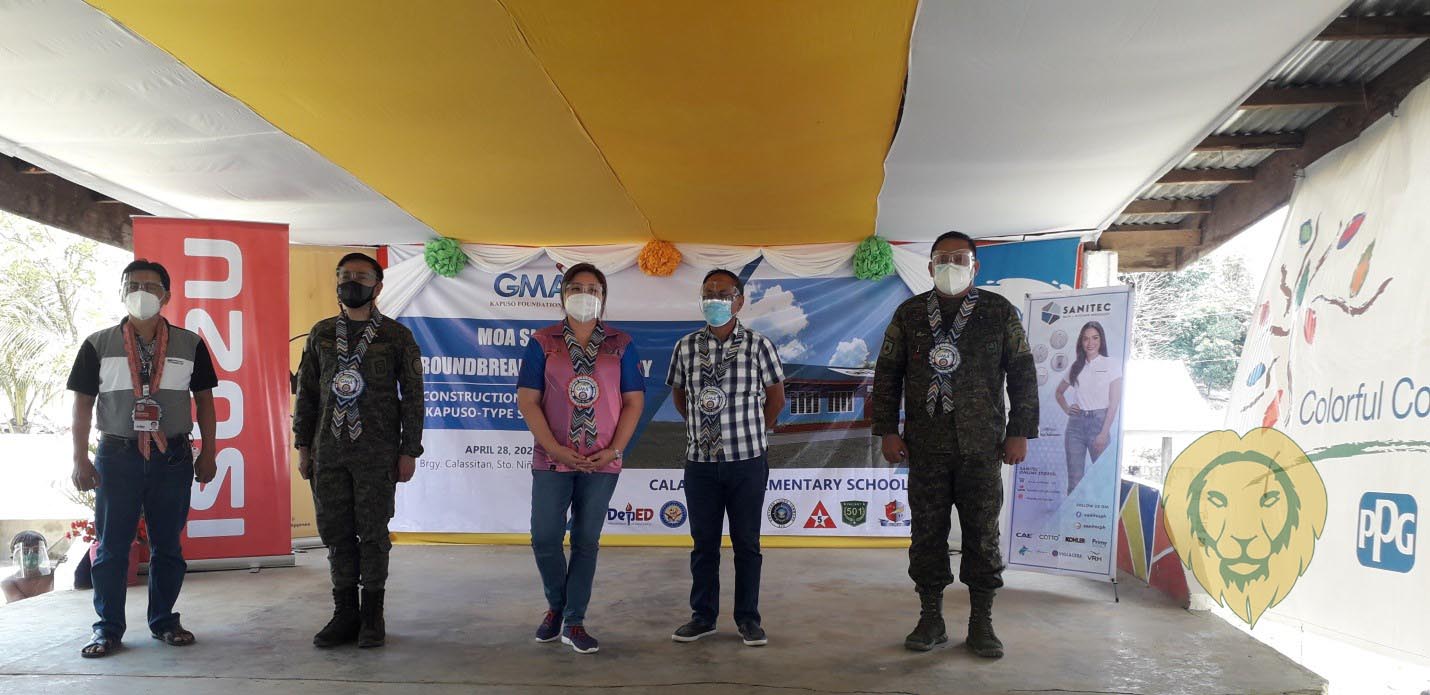 Allocated for GMAKF's Kapuso School Development program, the said grant will help build two Kapuso classrooms in Calassitan Elementary School in Sto Niño, Cagayan. This support will benefit the Agta/Aguy Indigeneous People who inhabit this remote town.
Calassitan Elementary School and other schools sustained heavy damage caused by typhoon Ulysses last year which prompted GMA Kapuso Foundation to build new classrooms to provide a safe environment to public elementary students and teachers in the area.
"30% of the school's population are members of the Agta tribe and indigenous people are a priority beneficiary group of GMA Kapuso Foundation," shared Rikki Escudero, Catibog, GMAKF Executive Vice President and Chief Operating Officer.
The New Zealand Embassy supported GMA Kapuso Foundation's Kapuso School Development because of the Agta/Aguy Indigeneous People who inhabit this remote town and who will use the new Kapuso classrooms.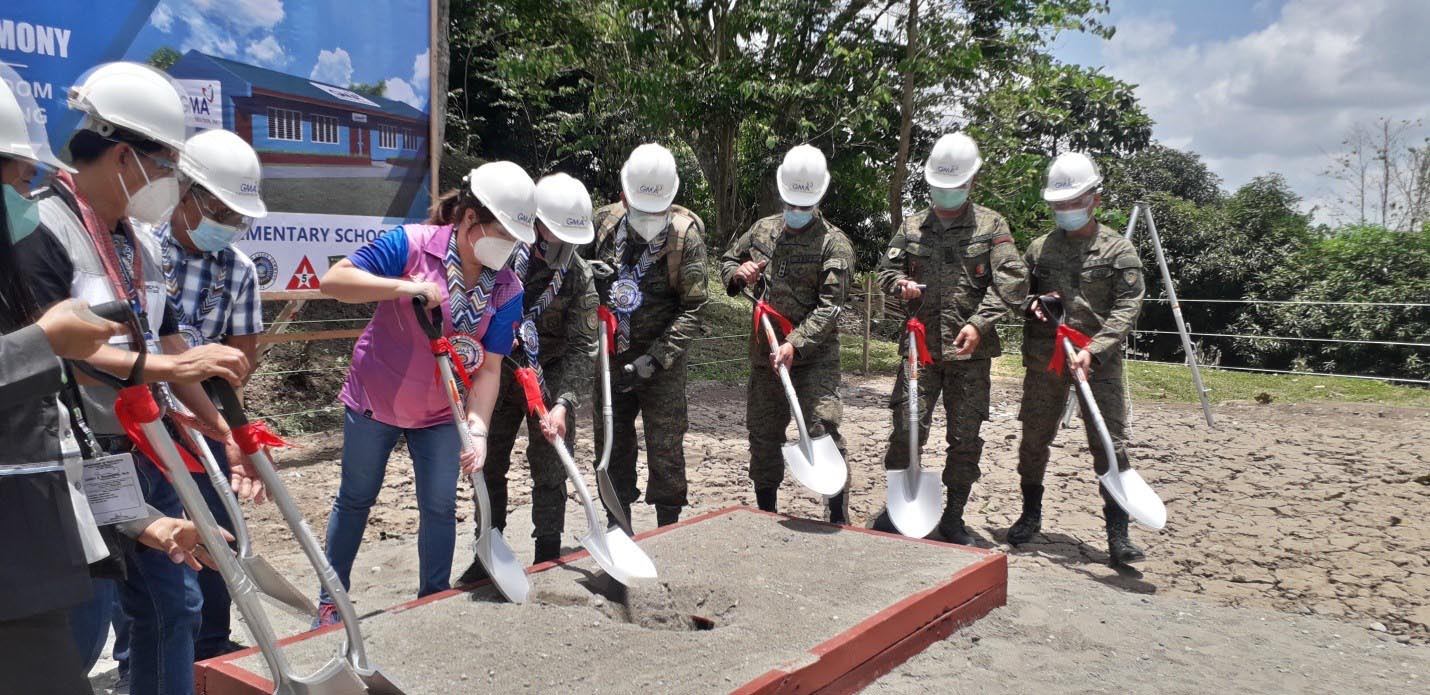 New Zealand Ambassador Peter Kell said, "The New Zealand Government advocates for the recognition and inclusion of indigenous knowledge and economic participation. Through the New Zealand High Embassy Fund, we are supporting small scale, short-term community projects that contribute to wider community well-being. This will help to address issues of social exclusion, poverty and inequity. We are proud to support GMA Kapuso Foundation in its Calassitan Elementary School Development project which aims to provide a healthy educational environment to indigenous students."
The groundbreaking ceremony of Calassitan Elementary School was held on April 28, 2021 attended by Ms. Rikki Escudero, Catibog, GMAKF EVP/COO and its multisectoral partners: Lt. Gen. Arnulfo Marcelo Burgos Jr. AFP, Mayor Atty. Vicente G, Pagurayan, and Dr. Lauro Daquioag, Public School District Supervisor.
The Philippine Army fully supports this project through the crucial help of the 5th Infantry Division, 501st Infantry Brigade, 17th Infantry Battalion, 51st Engineer Brigade, and the 513 Engineer Combat Battalion. The Army is committed to provide transportation, security and technical, engineering manpower to see the project through.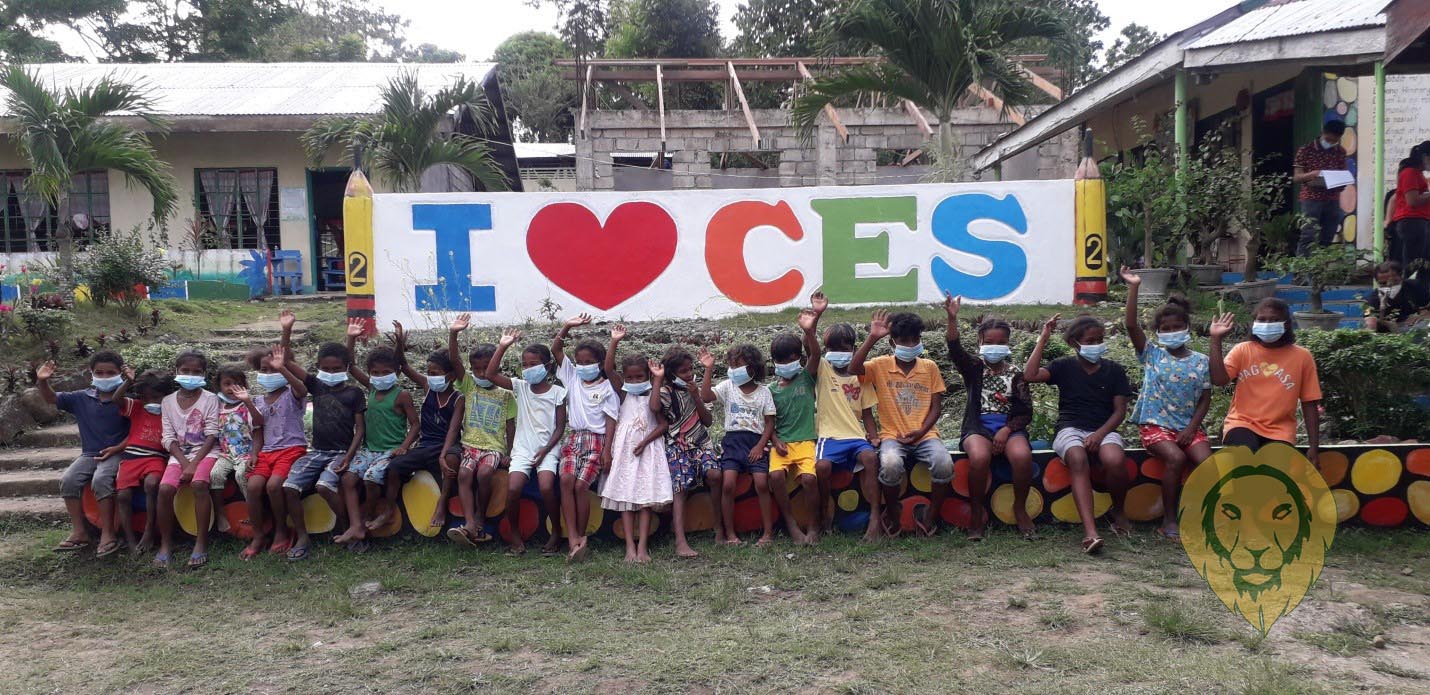 Valuable service partners who provided material products are DwightSteel, PPG Coatings (Philippines) Inc., Holcim Philippines Inc., Manila Water Foundation, Isuzu Philippines Corporation, Sanitec Bath and Kitchen Specialist and Yale Home Philippines.
GMA Kapuso Foundation is building a total of 6 classrooms at Calassitan Elementary School and Abariongan Elementary School in Sto. Niño Cagayan and Bural Elementary School in Rizal, Cagayan set to be turned over this year.
A steel and concrete bridge will also be built at Barangay Umiray, Dingalan, Aurora and 6 classrooms will be rehabilitated at Villa Aurora Elementary School, Maria Aurora, Aurora this year.
All these infrastructure projects serve as disaster relief interventions under GMA Kapuso Foundation's Operation Bayanihan disaster relief program.
For more updates on GMAKF's projects and for details on how to donate, visit www.gmanetwork.com/kapusofoundation.