Markki Stroem and LGBTQI++ advocates have called out Jollibee Food Corporation (JFC) for its supposed casting guidelines involving actors who did BL (Boys Love) roles.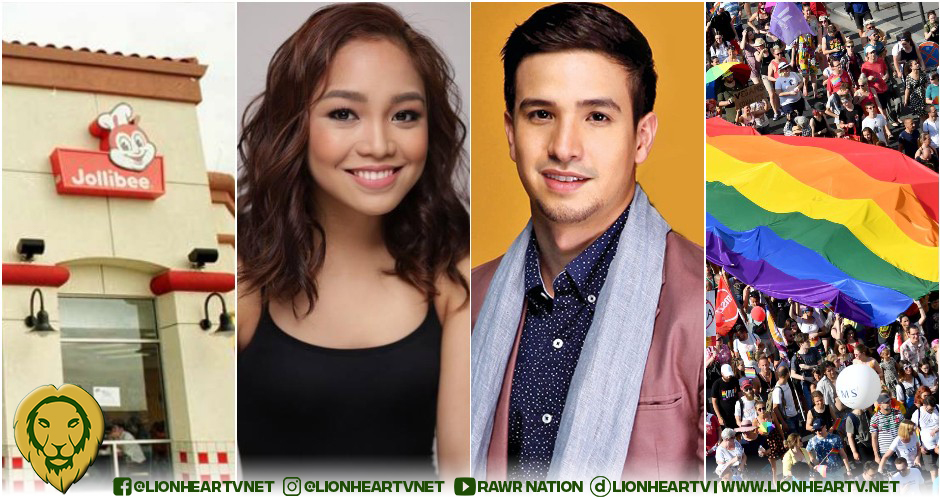 The Filipino-Norwegian singer/actor/model, together with stage actress, Teetin Villanueva, shared the details of the food chain's casting guidelines. Under the form, it asked for auditionees to list the BL roles or sexy films that they have done to scrub them off the potential cast.
A piece of a conversation was uploaded by Villanueva disgusted Stroem. The screenshot pointed that talents who auditioned have not partaken in any BL projects.
This is disgusting!

— Markki Stroem (@Markkistroem) May 18, 2021
A Netizen even shared that a friend of his was denied a role after the casters found out about his participation in a BL project. Moreover, the talent was not even part of the main cast and still got rejected.
My friend was particularly denied a role when they knew he had a BL. And take note, he wasn't even part of the main cast. they're scared to speak up for the fear of losing more jobs esp ngayong pandemic. :/

— BL LIFE OF LOVE (@BLlifeoflove) May 18, 2021
The lack of support for BL actors has been obvious. An LGBT advocate, Jason Tan Liwag, noted that the entertainment industry is "still largely homophobic and transphobic". Liwag said that people will continue making a profit out of these talents as long as it makes money.
Despite the fact that the queer community populates it, the entertainment industry is still largely homophobic and transphobic.

People will capitalize on queer narratives only to the extent that they can make money off of it and its talents.

But genuine support? Missing. https://t.co/kFKvCgdlBo

— Jason Tan Liwag (@jaseybel) May 17, 2021
This led to Stroem calling out the casters of JFC by seeking out support from colleagues and the LGBTQIA++ community.
This is sad! I have a few friends who also lost opportunities because if this clause. Fortunately, I have never, or will EVER again work with tvc casters. So I will speak out about my fellow theater and tv actor brothers and sisters and the LGBTQIA++ community. Hate is hate.

— Markki Stroem (@Markkistroem) May 18, 2021
Apparently, JFC's discrimination has been rampant since 2020. The specific section makes the caster aware that the talent has done BL projects in the past—automatically rejecting the talent.
https://twitter.com/BLlifeoflove/status/1394307552276406278
Stroem's protest drew positive results as his friend associated with JFC messaged him personally, explaining that the company had no idea about how casters pick talents.
So, a friend associated with @Jollibee messaged me. I know him personally, and know for a fact he would never discriminate agains the LGBTQIA++ community. It is the casters at fault, he vehemently apologized as they had no idea that these casters were sending out these texts. pic.twitter.com/eVSoLL4Lcn

— Markki Stroem (@Markkistroem) May 18, 2021
Jollibee also released an official statement regarding the issue. According to the corporation, it never had set standards that would diminish BL actors. Furthermore, the food chain stressed that it is "consistent with its values and ethical standards".
Here is the official statement of Jollibee Foods Corporation. Thank you. pic.twitter.com/eFSIGWdbfa

— Bestfriend Jollibee (@Jollibee) May 18, 2021
Also, JFC will now work with "production houses and casters who do not tolerate discrimination."
Yes they did! It was a mistake. But now they are aware. Let me share with you how they handled it. Hope this is a step forward! pic.twitter.com/xChJKYZ7uH

— Markki Stroem (@Markkistroem) May 18, 2021
The model is now hoping that this incident will serve as a step forward to ending discrimination against BL actors.
Comments