There is power in the name 'Padilla' that empowers anybody who carries it and makes it big in the local entertainment scene with such ease.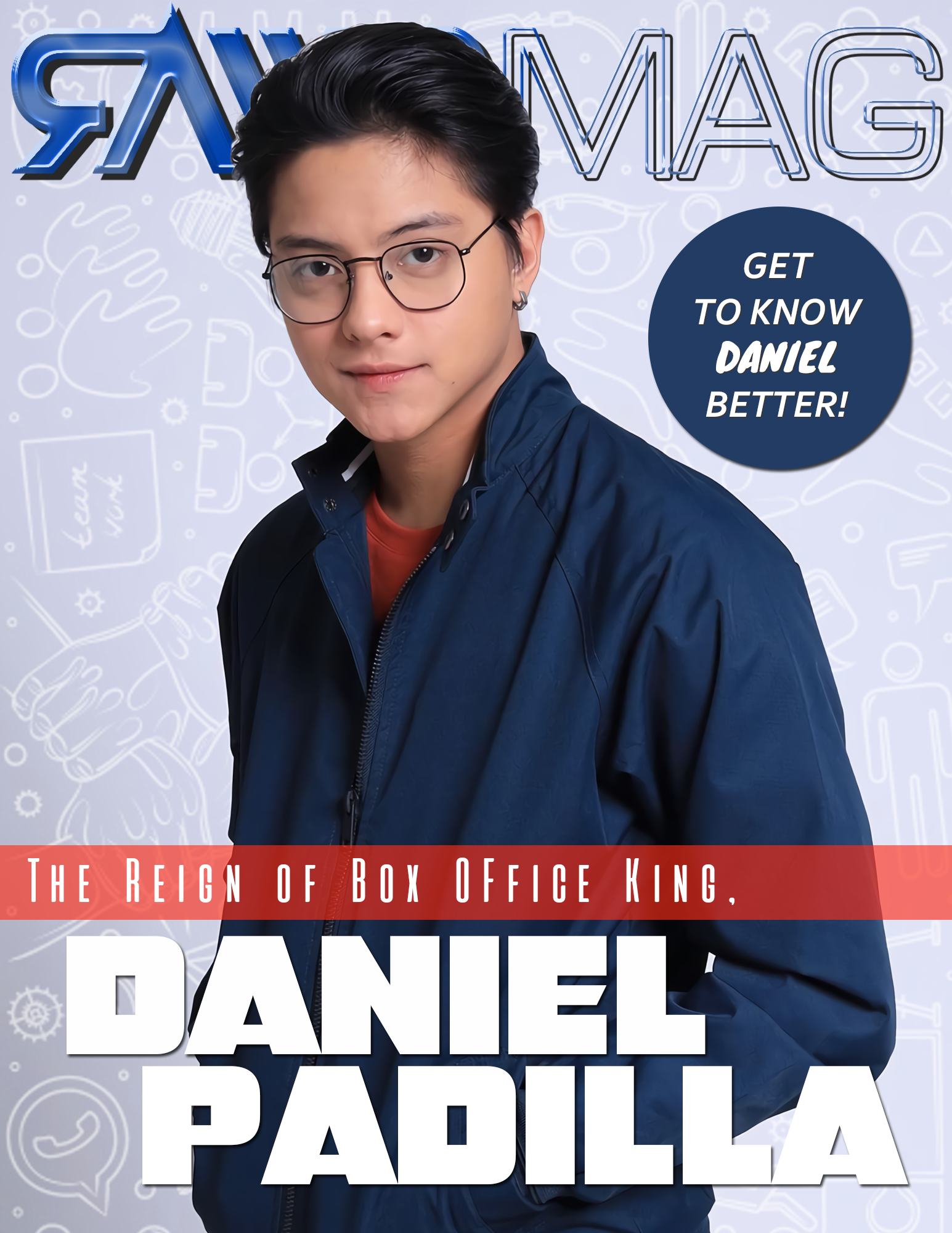 However, a powerful last name does not seal an aspiring actor's long-term success.
Longevity is always a product of talent, discipline, and connections. Not too many breakthrough talents were able to sustain their meteoric ascent because of the lack of solid follow-ups. In many cases, connections are real-lifebuoys that keep a stagnant career afloat. Such is the case for many, whose once-flourishing career went to a stop, unceremoniously. Some are just one-hit wonders, whose highly-celebrated launching projects, are also their last.
Daniel Padilla is an exception.
There is no denying that his name served as among the biggest drivers for his mighty showbiz takeoff. Padilla, however, has largely relied on his talent to maintain his career's forward momentum. In just a decade, the 26-year-old actor already conquered titles in both box-office and acting awards. 
His success in both movies and television became extremely sensational, that it is too easy to believe he would still make it this far, regardless of his last name.
Padilla is his generation's box-office king. That is true by the combined grosses of all his starred movies, in the last 10 years. Having started his young but already stellar movie career in 2010, Padilla's films have grossed more than Php3 billion.
Carrying his clan's iconic 'Padilla' swagger, his mesmerizing appeal has made countless fans smitten. And while this unmistakable 'bad boy' appeal has what largely made him charismatic, the so-called King of Hearts is known for his humility. Already among the most successful local actors below 30, Padilla is a perfect combination of suave and modesty. To his fans, he is a movie star with a politician's appeal, a superstar whom anyone can still touch, and relate with. He is, as evident in his various philanthropic works.
In movies, Padilla's titanic achievement is something not too many of his contemporaries have ever accomplished. He is in fact, one of only two actors below 30—the other being his reel and real onscreen partner, Kathryn Bernardo—to be named at least twice, as a Phenomenal Box Office Star by the Guillermo Mendoza Memorial Scholarship Foundation's Box Office Entertainment Awards. He was also named by the same award-giving body as the Box Office King, in 2016.
It is worth noting, that Padilla's inordinate feat in the box office traces its roots from his early beginning as a budding TV star. The actor first assumed a minor role, in the teen-oriented series, Gimik 2010. His role in that yet another teen-oriented drama, Growing Up, would what set him from humble beginnings on a trajectory to becoming the Teen King, and later on, a formidable box-office giant. Growing Up marked the beginning of KathNiel, his on-screen team-up with Bernardo, which eventually paved way for their individual and collective milestones.
With Bernardo, Padilla scored some of the biggest-grossing movies of the decade (2010-2019). Their biggest and arguably, his most important film to date is The Hows of Us, to whom he starred alongside Bernardo, in 2018. The film went on to become the highest-grossing Filipino of all time, crushing the record set by Vice Ganda's 2017 MMFF film, The Super Parental Guardians. Interestingly, Padilla also worked with Vice Ganda. He starred in the comedy superhero film, Gandarrapido: The Revenger Squad (2017), alongside the Kapamilya comedian, and beauty queen, Pia Wurtzbach. The film gave him his first Phenomenal Box Office Star Award.
Still dwarfed by industry legends, Padilla's career in local entertainment is an ongoing tale. It is poised to become legendary in its own right. 
A career that has so far spanned a decade, his ever-evolving and ever-blossoming journey as a television, recording, and most importantly, a movie star would only unravel with record-setting new chapters and turns in the succeeding years. That seems to be the most compelling truth, that his years of commitment to his craft have fittingly rewarded him.
Comments