Set to play her first leading teleserye role, Kapamilya actress Yam Concepcion has gone from the sidelines to the spotlight. As she is embarking on a new, exciting phase of her blossoming career, she bravely takes a crucial turn that will make her soar go further into the stars.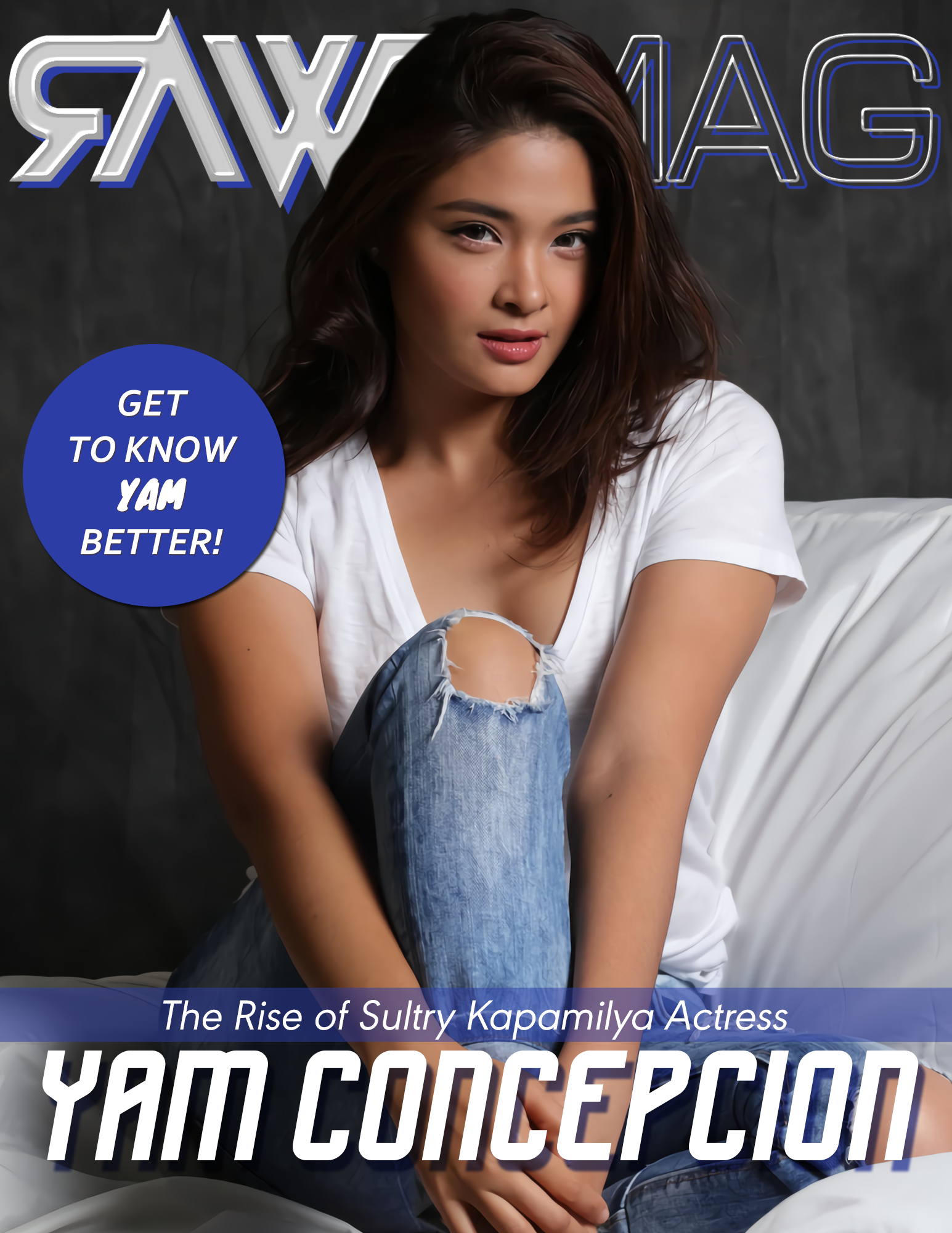 On March 19, 2021, Concepcion will be gracing the small screen, but this time, she isn't playing one of the antagonists anymore, or one of the less important peripheral characters, on a soap opera, or a film. 
This time, she is the leading character, the 'bida', the one her leading men will be chasing after. 
Init Sa Magdamag, which she will co-star with fellow Kapamilya artists, Gerald Anderson and JM de Guzman, also marks her return to primetime, after playing Jade, on the primetime drama, Halik, in 2018.
Following her trend in the roles she played in both movies and television, Yam Concepcion can claim to be the female Coco Martin. Sure, she is yet to work harder to get to Martin's level, but judging her astonishing pace, and the talent she has so far proved, it isn't hard to believe that Concepcion's Coco Martin-ish breakthrough, is just around the corner. 
Who knows, Init Sa Magdamag is actually that one career-defining project, she's been waiting for? 
A certified Kapamilya, Concepcion has committed her loyalty to Kapamilya network and has vowed to stay with ABS-CBN, even after it lost its franchise. The actress's journey towards where she is now, is probably one of the most inspiring, as she had to go through a streak of rejections, and a string of minor roles, before landing major roles. 
She had several cameos and uncredited roles in movies, before finally scoring the lead role in the semi-erotic thriller, Rigodon, which Viva Films released in 2012.
Because of the film, Concepcion began to be recognized as a sexy star, a character she confessed she never aspired to be in her bid to be a successful actress in showbiz. 
After Rigodon, she appeared in more movies, in a minor role. She had cameos in Star Cinema film, She's the One (2013), and the Viva Films movie, The Gifted. She also appeared in movies, Moron 5.2 (2014), Nilalang (2015), Pangil sa Tubig (2015), This Time (2016), Bakit Lahat ng Gwapo May Boyfriend (2016), Fangirl Fanboy (2017), Amnesia Love (2018), and Nightshift (2020).
As far as television goes, Concepcion made headlines when she bagged the lead female role on the 2013 TV series, Dugong Buhay, where she starred alongside Kapamilya actors–Ejay Falcon and Arjo Atayde. The following year, she played the role of Kayla Santos, a major character on the pre-primetime series, Pure Love, which starred Alex Gonzaga, Yen Santos, and Anna Luna. In 2015, she appeared as a guest role on the primetime series, Two Wives, and played a major role in the afternoon drama, All Of Me, which aired in the same year. 
In 2016, Concepcion played one of the main protagonists of the family daytime drama, Langit at Lupa. The following year, she guested on the top-rating action drama, FPJ's Ang Probinsyano. The actress's breakthrough hit, however, came in 2018, when she bagged one of the major roles, on the primetime series, Halik, which she co-starred with Jericho Rosales, Yen Santos, and Sam Milby. The massive success of the show arguably exposed Concepcion's impressive acting chops, and her versatility as an actress, which her ABS-CBN bosses must have taken as a cue, to give her more projects.
One of those projects was the hit afternoon drama, Love Thy Woman, in which she worked alongside Kapamilya artists Kim Chiu and Xian Lim. The series aired at a time when ABS-CBN was fighting to keep its franchise, which was also the time when Concepcion vocally aired her support for the Kapamilya Network.
It's amazing to learn how Concepcion persevered through the ups and downs of her nearly decade-long showbiz career—from her infamous Rigodon launching film to her eventual breakthroughs as a Kapamilya star. 
What she went through isn't something a regular aspiring star can pull off, but she did anyway, with grace and glamour, not too many of her contemporaries possess—a fact, the late and former Jukebox Queen Claire De la Fuente, her discoverer, would surely agree on.
And as she returns to her original sexy image, Concepcion will combine being sultry and her talent, as she takes on probably her most daring role on television yet, one that can only set her path to superstardom. Televiewers are surely advised to keep their thick garments away, as this star makes the summer even hotter.
Init Sa Magdamag debuts on the Kapamilya Channel, A2Z Channel 11, TV5, and various ABS-CBN streaming platforms, beginning April 19, 2021.
Comments