Rakuten Viber, one of the world's leading apps for free and easy communication, has strengthened its longstanding global partnership with the Golden State Warriors, one of the most iconic teams in the NBA with the launch of new stickers for Warriors fans.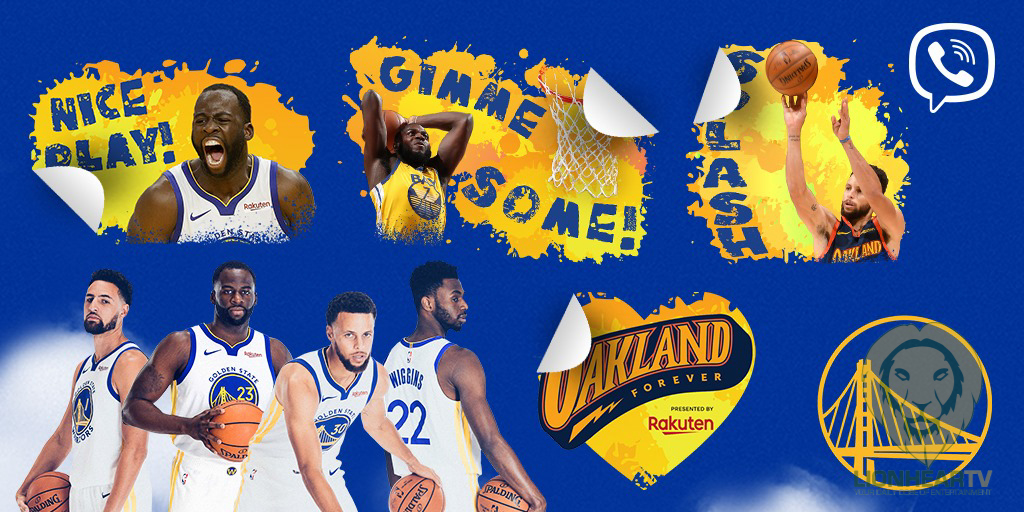 With this collaboration, Dub Nation will be able to show their support for the Warriors and enjoy content from their favorite players. Fans can take advantage of the Warriors sticker pack which they can use when chatting with fellow basketball enthusiasts or with their family and friends.
Once they download the pack from the sticker market, they will be linked to the official Warriors Community on Viber so they can keep tabs on their favorite team and players. The Community gives fans instant access to schedule information, standings, team news, game highlight clips, and score and stats updates.
Warriors guard, three-time NBA Champion and Rakuten Brand Ambassador, Stephen Curry, shared the new sticker pack on his social media channels including Twitter, Facebook and Instagram after the initial launch. Fans across the globe were excited to see the new stickers and hear from one of the Warriors' top players.
The Warriors were the first NBA team to launch an account on Viber. The Warriors have been using Viber since 2018 to communicate with fans from all around the world by maximizing Viber tools like chatbot and stickers.
Comments