Finding light and inspiration in this time of uncertainty can be challenging for many of us, but ABS-CBN's newest teleserye "Huwag Kang Mangamba" is here to tell us that there are little miracles happening around us every day, if we only look harder.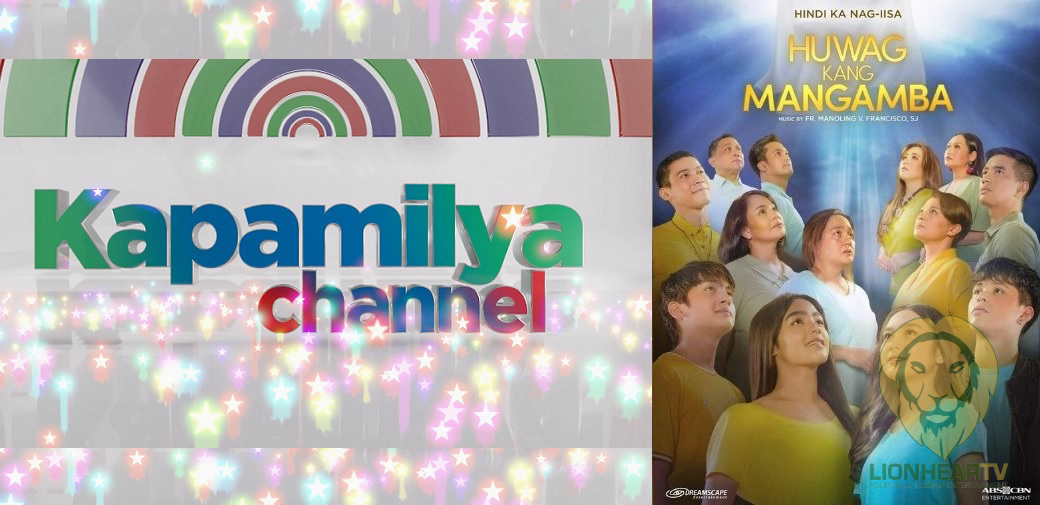 Praised by viewers for its timeliness and depiction of relevant issues, "Huwag Kang Mangamba" follows the relationship of two girls with opposing views on faith. There is Mira (Andrea Brillantes), a blind orphan unfazed by life's adversities, and Joy (Francine Diaz), a cynical rebellious daughter who struggles to connect with other people.
Here are some of the reasons you should tune in to the series, if you're looking for something to lift your spirits and get you through another day:
1) It reminds us to turn to God through the ups and downs
Life for Mira hasn't all been rainbows and butterflies. She seems to be living life like it is, though, thanks to her steadfast faith in God that gives her the enthusiasm to carry on. In fact, it was her faith that healed her blindness, Bro revealed to her. "Everything is possible to those who have faith," Bro tells Mira – and by extension, the show's viewers.
2) It teaches us to count our blessings and look at the brighter side
When the perpetually skeptic Joy (Francine Diaz) asked Mira why she remains optimistic despite having grown up without a family, Mira said it's because she has found people, like Ate Barang (Sylvia Sanchez), who care about and look after her.
Through Mira, the series tells us to appreciate and be thankful for what we have, especially our loved ones who stick with us despite the endless challenges life throws at us.
3) It shows us that there's no shortage of good people in the world
Having suffered abuse and neglect from her family, Joy finds it hard to open up to other people. But despite her cold exterior, we know that deep down she only longs to feel loved. "Huwag Kang Mangamba" is here to tell us that our personal history doesn't have to dictate all our future relationships. There will always be good people around, even strangers, who will care about what you think and lend you a hand, just like how Joy, Father Seb (Enchong Dee), and Darling (Angeline Quinto) treat Joy.
4) It reminds us that no trial is insurmountable
It's easy to feel defeated when we feel like the road ahead would remain long and bumpy. But the thing about hope is it has to be nurtured, day by day.
Mira has plenty of reasons to lose hope, but she prefers to look at the bright side of life. While she has had doubts about her ability to fulfill Bro's mission, she is never one to back out from the opportunity to change people's minds and hearts, however hard it may be.
5) It highlights love for family
Family plays a central role in the series. Pio (Seth Fedelin) understands the sacrifices his father makes in order to provide for their family. Even the deceitful faith healer Deborah (Eula Valdes) would do everything to protect her kin.
And while they are not blood-related, Mira and Ate Barang are bound by their love and concern for each other – and really, that's what family is all about.
Welcome "Huwag Kang Mangamba" into your homes, weeknights on Kapamilya Channel, A2Z, TV5, Kapamilya Online Live, iWantTFC, WeTV, and iflix. Viewers outside of the Philippines can also catch it on The Filipino Channel on cable and IPTV.