Divine Lee and other LGBTQIA+ advocates schooled Miss International Queen 2012 Kevin Balot for her recent remarks about transwomen joining traditional beauty pageants.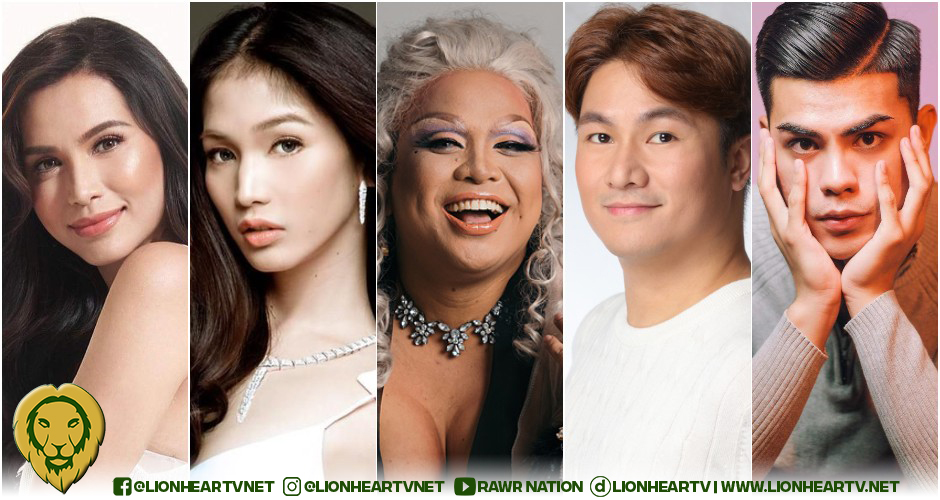 The now-deleted tweet reads, "yung trans advocate natin nag organize ng sariling pageant for trans haha. Tapos super push kayo ng trans woman para sa pageant ng cis women kasi feeling niyo na ssegregate tayo? tapos mag oorganize kayo now ng pageant for trans? ano ba talaga! Hahaha."
As a result, LGBTQIA+ advocates responded to her comments. 
Jake Galvez first called out Balot's post of celebrating Pride Month, noting the severity of her comments.
What??!! How could she say that? And on Pride Month?! 😨 that girl is soo confused https://t.co/4iIEJS7N5O

— 𝐉𝐀𝐊𝐄 𝐆𝐀𝐋𝐕𝐄𝐙 (@jakegalvez) June 6, 2021
Once again, it's that girl and her internalized transphobia. It has been a year, and she never learned. Truly a wasted opportunity and a wasted platform.

— Jake Galvez (@jakegalvez) June 6, 2021
The audacity for her to celebrate Pride with us while she is actually not on the right side of LGBTQIA+ movement 🤷🏽‍♂️🤮

— 𝐉𝐀𝐊𝐄 𝐆𝐀𝐋𝐕𝐄𝐙 (@jakegalvez) June 6, 2021
It led to model, entrepreneur, blogger, and television host Divine Lee retweeting Galvez's post. And, Balot responded, "Eh ano maririnig ko sa inyo? Ipapahiya niyo na naman ako? Kayo na lang magaling? Kayo laging matalino? Ako wala?"
Puso ang kulang. Wag na tyo mag expect teh. LOL https://t.co/fj88HkUEza

— Divine Lee (@DivinemLee) June 6, 2021
Eh ano maririnig ko sa inyo? Ipapahiya niyo na naman ako? Kayo na lang magaling? Kayo laging matalino? Ako wala?

— The girl named Kevin. (@KevinBalot) June 6, 2021
As a result, Lee schooled Balot that she shouldn't monetize a cause she does not believe in.
Ay Kevin, bilis natin makalimot. Kahit d na kami. Pero wag mong kalimutan yung community na nag lagay sayo dyan. You can have your beliefs, Go lang. But pls dont present yourself as an ICON. At wag mong pag kakitaan ang cause na hindi mo pinapaniwalaan. https://t.co/eQNPvlHZZe

— Divine Lee (@DivinemLee) June 6, 2021
Galvez then reacted to Balot's tweet, recounting how the beauty queen often plays the victim card despite their efforts.
Lagi naman nya statement yan, na kinawawa sya. Uhm we talked to her privately several times, seen zone. Pinuntahan ko sa balur, dineadma. We tried educating in a soft manner, feeling nya attack. So paano na? 🤷🏽‍♂️ https://t.co/RkfjtPYghy

— 𝐉𝐀𝐊𝐄 𝐆𝐀𝐋𝐕𝐄𝐙 (@jakegalvez) June 6, 2021
DeeDee Holiday also responded to the tweet with a screenshot, educating how Balot's comments have been used as a weapon against the LGBTQIA+ Community.
Dear Mister @KevinBalot,

If you don't fully see yourself as a woman, that's fine. That's perfectly acceptable.
If you can't support our sisters who does, keep your mouth shut. Don't stop them.
You gave the transphobes/homophobes more weapon against our community, yet, again. pic.twitter.com/U0OBnR0eiO

— DeeDee Holliday 🏳️‍🌈 #FreeBritney (@deedeeholliday_) June 6, 2021
Paulo Castro responded, noting what transwomen are fighting for and why trans pageants exist.
Transwomen are women. Yun ang TOTOO, at iyon ang IPINAGLALABAN nating maintindihan ng lahat. In an ideal future, wala nang labels. Pero as of now, may trans pageants dahil importante ang representation at visibility to educate. To HELP claim your spot in the world.

— Paulo Castro (@pawawawofficial) June 6, 2021
PBB Alumnus Justin Dizon tweeted that transwomen are women, and transmen are men while calling out transphobic people.
Trans women are WOMEN.
Trans men are MEN.

Bakit ba hirap na hirap ang iba na tanggapin ito? Ano bang mawawala sa inyo for accepting them? Ano bang nage-gain niyo sa pagiging transphobic?

2021 na huy.

— Justin Dizon (@iamjustindizon) June 6, 2021
Rod Singh also reacted to the tweet, calling out the beauty queen for deleting her post and reminding Balot that her comments have jeopardized the trans community.
Hindi pwedeng tatalak ka tapos pag binunot ka, magdedelete ka @KevinBalot

Kasi obvious naman na nagrereyna reynahan ka na feeling mo kaya mo lahat kasi maganda ka.

Maganda ka lang pero tanga ka. Ilang beses mo na pinahamak ang community sa katangahan mo.

— rod singh | #RegisterToVote | (@iamrodafrog) June 6, 2021
In 2018, Miss Spain Angela Ponce made history as the first transwoman to compete in the 66th edition of Miss Universe pageant. Recently, Kataluna Enriquez made history as a trans woman when she won the Miss Silver State USA beauty pageant in Nevada.
According to a survey published in 2020, internalized transphobia can be determined through four aspects: one's pride in their trans identity, investment in passing as a cisgender person, alienation from other trans people, and shame.
Balot was once an ambassador for the trans community in their fight for inclusion and acceptance. However, it changed when she commented about transwomen competing in beauty pageants during an interview. 
Comments