Heads up EntrepreNEWRs!
Hurray! Passion empowers the hardwork that correlates the capacity to go beyond the duty to achieve goals. Be enlightened by our incredible resource speakers in generating enthusiasm to go through and overcome the most intractable challenges in pursuing passion that inspires the desire to learn, work and eventually, success.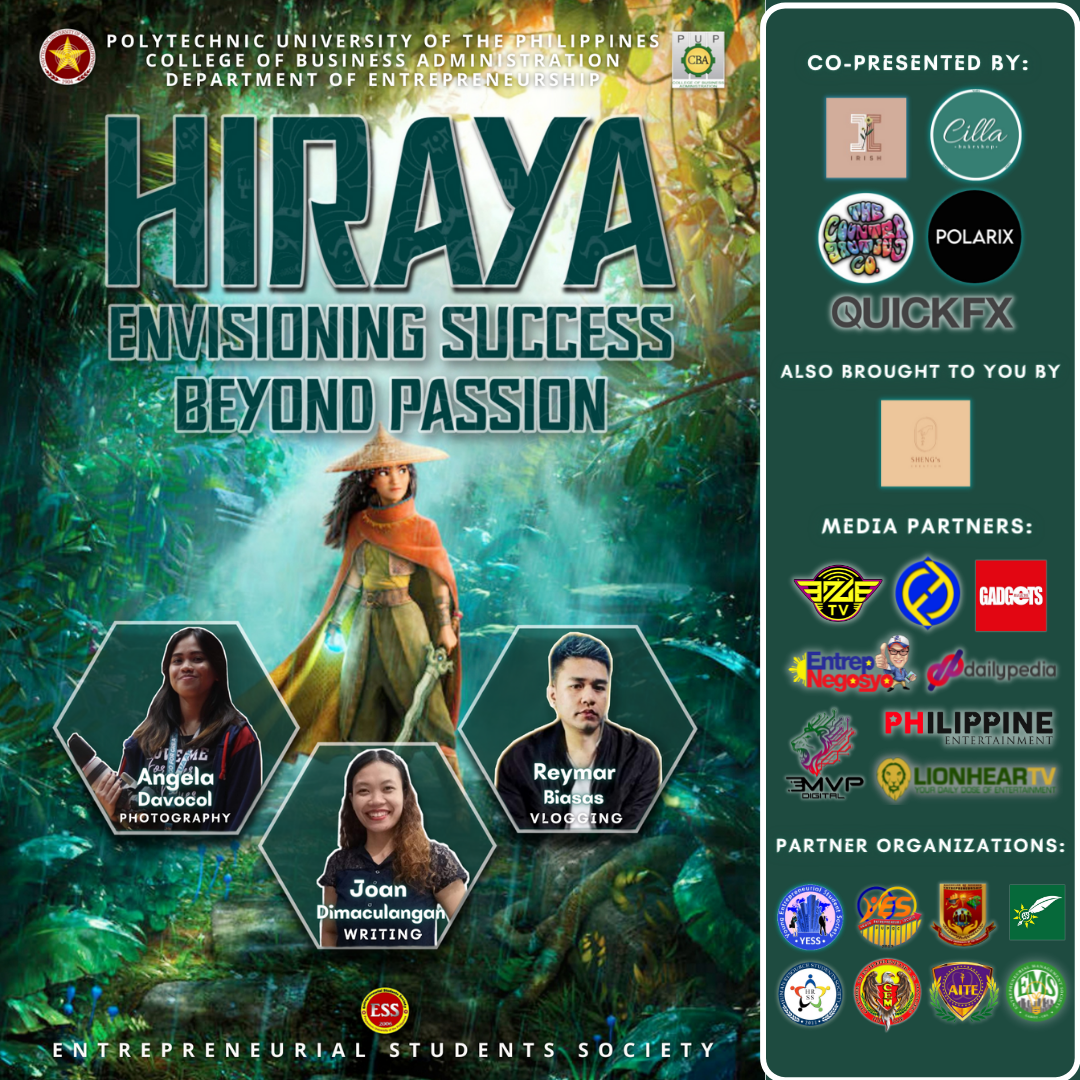 Together, let us all ignite the fuel of success. Let your passion be a driving force in achieving greater heights.❣️
Sponsors:
Co-Presented by:
Ayeysthetic
Cilla Bakeshop
Polarix
Quick FX
The Counterculture Co.
Brought to you by:
Sheng's Creation
Media Partners:
Edge TV Philippines
EMVP Digital
King LionHeart TV
DailyPedia
Philippine Entertainment
EntrepNegosyo Global Community
Forever Full Training Services
Gadgets Magazine
Partner Organizations:
PUP Human Resource Student Society
Youth Entrepreneurs Society – PUP QC
Young Entrepreneurs Organization PUP UNISAN
Asian Institute of Technology and Education (Tiaong Campus)
Young Entrepreneurial Student Society – Bohol
State University Bilar Campus
PUP STA. MARIA, BULACAN – Chamber of Entrepreneurs and Managers
Entrepreneurial Management Society – EARIST Manila
Bagong Sinag – Dalubhasaang Lungsod ng San Pablo
#HIRAYAWorkshop2021
#PUPESS
Comments