Cap off the week with Kapuso Weekend Watchfest as GMA Network premieres more well-loved Kapuso dramas on its official Facebook page!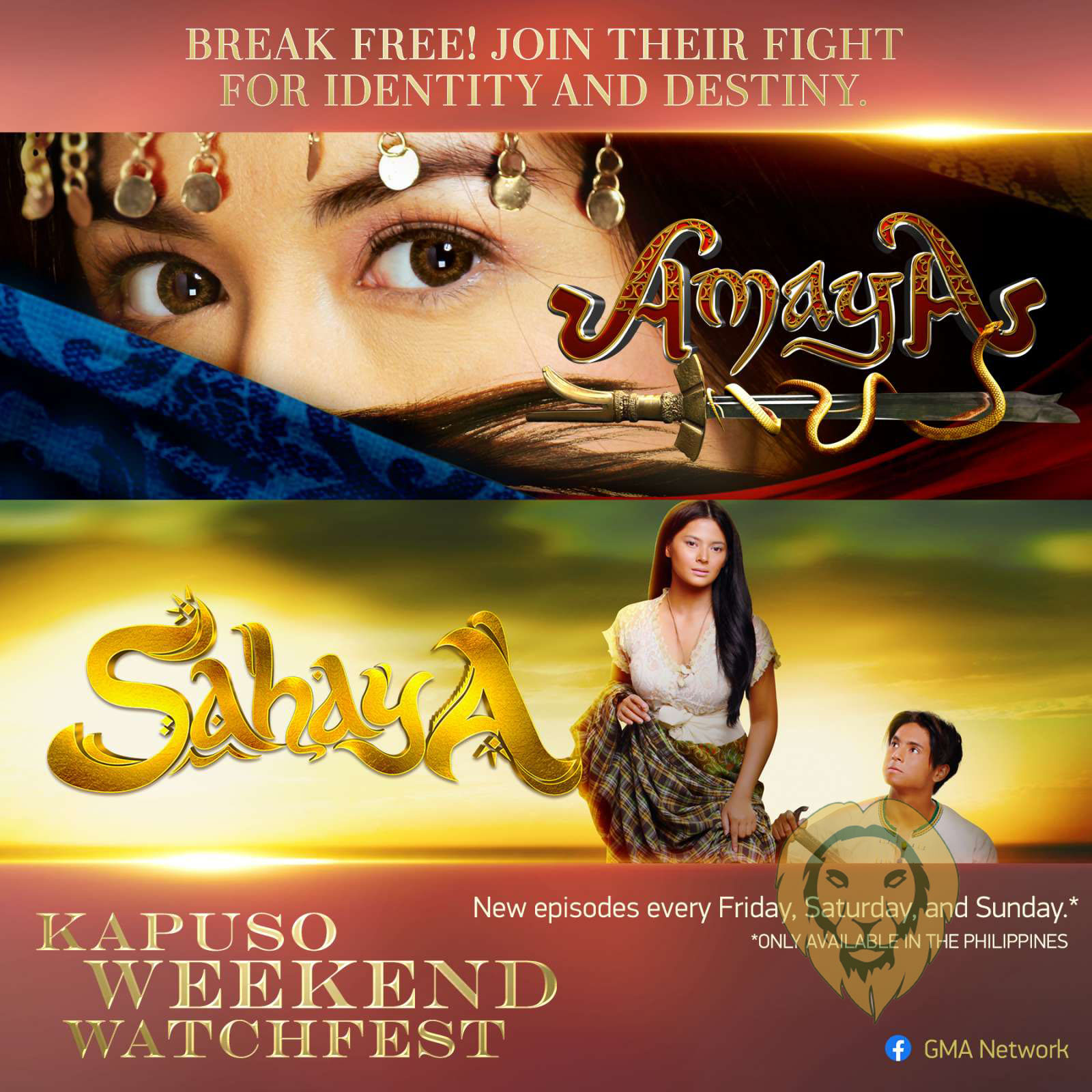 Coinciding with the Philippine Independence Day celebration this month, relive the beauty of the Filipino heritage in the groundbreaking epic-drama series "Amaya" and "Sahaya."
Facebook users now have the chance to watch the pioneering historical epic-drama series "Amaya" top-billed by Kapuso Primetime Queen Marian Rivera. Set in the pre-colonial period of 1500s, it follows the story of a warrior princess named Amaya (Marian) who is forced into slavery. She uses her extraordinary powers to fulfill her destiny of becoming the savior of her land at a time when males dominated society.
Meanwhile, an equally extraordinary show – "Sahaya" – features Bianca Umali in the titular role with Miguel Tanfelix as Ahmad, together with Migo Adecer as Jordan. It dwells on the inspiring story of a determined and special Badjaw named Sahaya who rises above all difficult circumstances as she maps her path towards self-acceptance, success, and admiration.
Ten episodes of Amaya and Sahaya are uploaded Fridays to Sundays in bite-sized clips beginning this Friday, June 4. Stay tuned for more all-time favorite GMA titles only on Kapuso Weekend Watchfest — "The One That Got Away" and "My Korean Jagiya" on July 9; "Encantadia (2005)" and "Because of You" on July 30; "Contessa" and "My Special Tatay" on September 3; "Encantadia (2016)" and "Kambal, Karibal" on October 8; and "Madrasta" and "My Destiny" on November 26. These shows are only available in the Philippines.
Never miss an episode by following GMA Network on www.facebook.com/GMANetwork. For more updates, visit www.gmanetwork.com.