Netizens and personalities are urging Vice President Leni Robredo to run for President despite being indecisive about whether to run for a local office or not.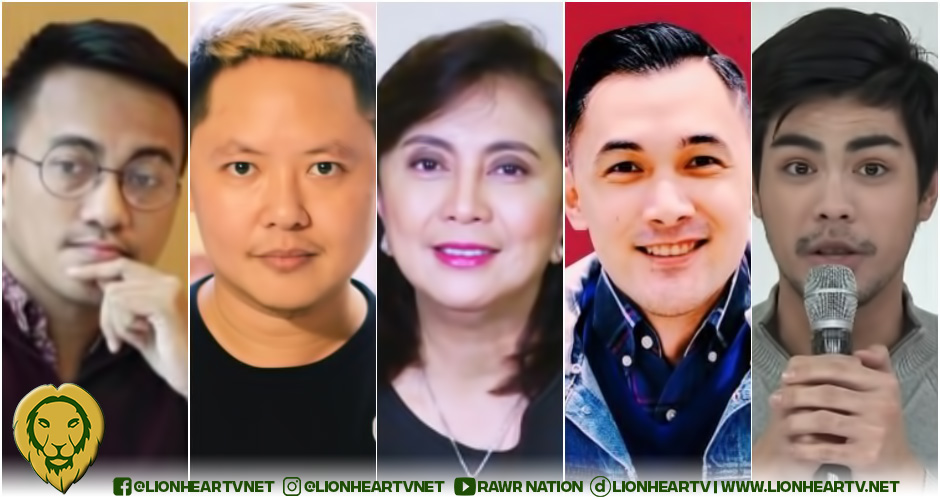 The clamor followed after speculations of her claiming about her running for governor in Camarines Sur. It caused an uproar after CamSur Rep. Rolando Andaya Jr. claimed on a television interview that the Vice President aims for a local post instead of the Presidency.
"Sa gitna ng maraming haka-haka, uulitin ko lang ang ilang beses ko na ring sinabi: Wala pang desisyon na ako'y tatakbong gobernador," Robredo stressed in a statement.
She is still open to the possibility of running for President this coming election.
"Nananatili akong bukas na maging kandidato sa pagka-Pangulo. Maraming konsiderasyon ang isinasaalang-alang pero siguradong magde-desisyon ako sa tamang panahon," she stressed.
With the VP still undecided, several personalities and Netizens encouraged her to run for the nation's highest position.
TV personality Justin Dizon urged Robredo to run, believing that she is the one who can help rebuild the nation.
Ikaw dapat ang standard bearer ng UNITED OPPOSITION!!!

Ilalaban ka namin hanggang sa dulo. It's time for national reconciliation and to rebuild the institutions that were destroyed.#BangonPilipinas#IAmReadyForLeni https://t.co/YbCGgkEH8V

— Justin Dizon (@iamjustindizon) June 4, 2021
A twitter personality Miguel Lago and blogger Rod Magaru stressed that Filipinos need Robredo's leadership.
Madam we need u! https://t.co/EGLCWey1Bf

— miguel lago 🏳️‍🌈 (@jm_lago) June 4, 2021
PLS MADAM. SAVE US. 🙏

— Rod Magaru (@rodmagaru) June 4, 2021
Even actor Martin Cervantes is onboard with Robredo as the next Philippine President.
+1000000000000000000000000000000000000 on this one.

— Martin Cervantes (@mart712in) June 4, 2021
Another twitter personality concluded that Robredo is the 'silver lining' that the country needs.
You are our silver lining behind these dark clouds.

— Tom (@MATom_MD) June 4, 2021
Independent filmmaker Howard Yambao also expressed his eagerness to vote for the VP if she runs as President in the next election.
Yambao noted that Robredo is 'a working and a capable leader' and that Filipinos should vote for her.
I will vote for Leni Robredo regardless of winnability, because My vote goes to a working and capable leader who puts the welfare of the people first.
It's time that Pinoys vote for a true leader. WAG NA MAGING TANGA. https://t.co/85CfFGHd3a

— HF Yambao #RegisterToVotePH (@hfyambao) June 6, 2021
Blogger Zion Ryan Cruz pointed that Robredo is the most suitable person to sit as President due to her character.
The presidency is about character. There is only 1 person today who we need to be president

VP Leni

She has the character, intelligence, & grace to navigate our nation through the shitstorm we're facing as a nation, & of the coming years. I hope a decision will come soon. https://t.co/RVfMZvKACh

— Zion Ryan Cruz (@zryanverse) June 4, 2021
Netizens are also pushing Robredo to run for President rather than a local office in Camarines Sur.
You have my support ma'am Leni! https://t.co/ZakPOvbu67

— 🍂ㄚ乇乇 🍂 (@misteryeeeee) June 4, 2021
Save the country, @lenirobredo #Robredo2022 https://t.co/wqwTOA7q6j

— Jay-R (@itsmrjdelara) June 4, 2021
Yes pls https://t.co/aqDpZDUAyT

— Renz Saavedra ✨ (@SirRenzSaavedra) June 4, 2021
Meanwhile, singer Leah Navarro pointed to the public that there's no need to push Robredo to decide now since the national election is still months away.
Navarro, instead, urged the VP's supporters to support the decisions the VP will make.
VP Leni has said she will make that decision. Let's wait for it. I can think of several candidates who rolled out early razzmatazz and lost. Don't push her. Support her, especially if she decides the way you want her to, Martin.

— Leah Navarro (@leahnavarro) June 5, 2021
Still, there is a chance that Robredo will run for President and will inform the public once a decision has is final.
Robredo said, "There are many considerations to think about, but certainly I will make a decision at the right time. I promise everyone that I will make an announcement once the decision has been made."
Comments