Expanding its commitment to protect the environment, Globe, through its tech and fashion brand, 0917 Lifestyle, encourages customers to get on board its E-Waste Zero program.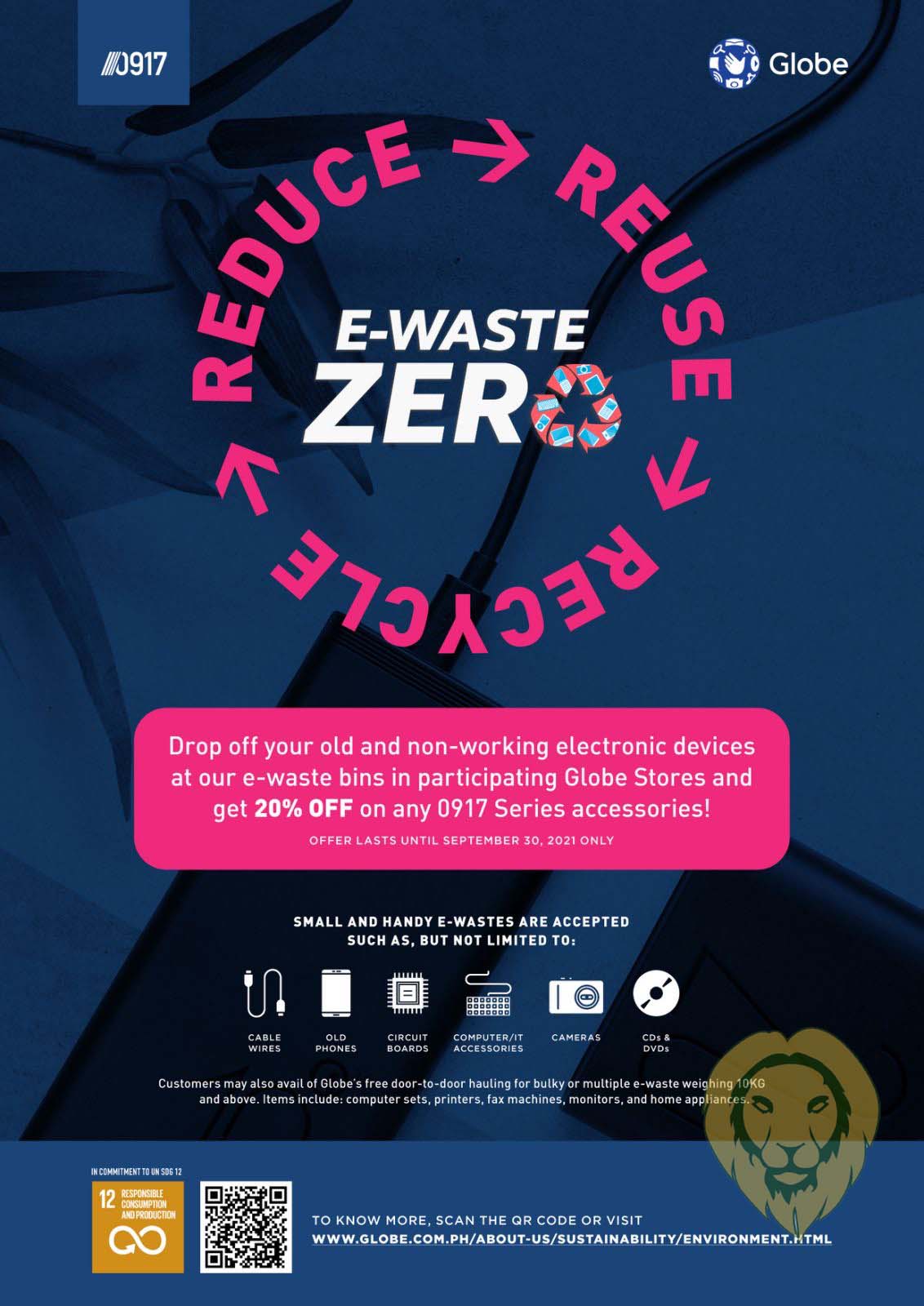 0917 Lifestyle presents Pinoys an opportunity to contribute to a world with less e-waste through its robust product line — from fashion apparel and accessories to electronic peripherals. How? Customers are encouraged to properly dispose of their e-waste even as they purchase new products.
From June to September, 0917 Lifestyle is offering a special 20% discount on its 0917 series products (available at https://shop.globe.com.ph) for those who donate their e-waste through participating Globe stores or via Globe's free door-to-door bulk hauling. For a complete list of its 120 drop-off points nationwide and request for hauling, visit https://www.globe.com.ph/about-us/sustainability/environment.html.
"We are able to complement our customers' fast-paced and fully digital lifestyles through 0917 Lifestyle apparel and tech accessories. This meaningful collaboration for the E-Waste Zero program is a good opportunity to promote responsible consumption and use of tech, and encourage customers to be mindful of where their used gadgets go," said Ivy Ochoa, Head of 0917 Lifestyle.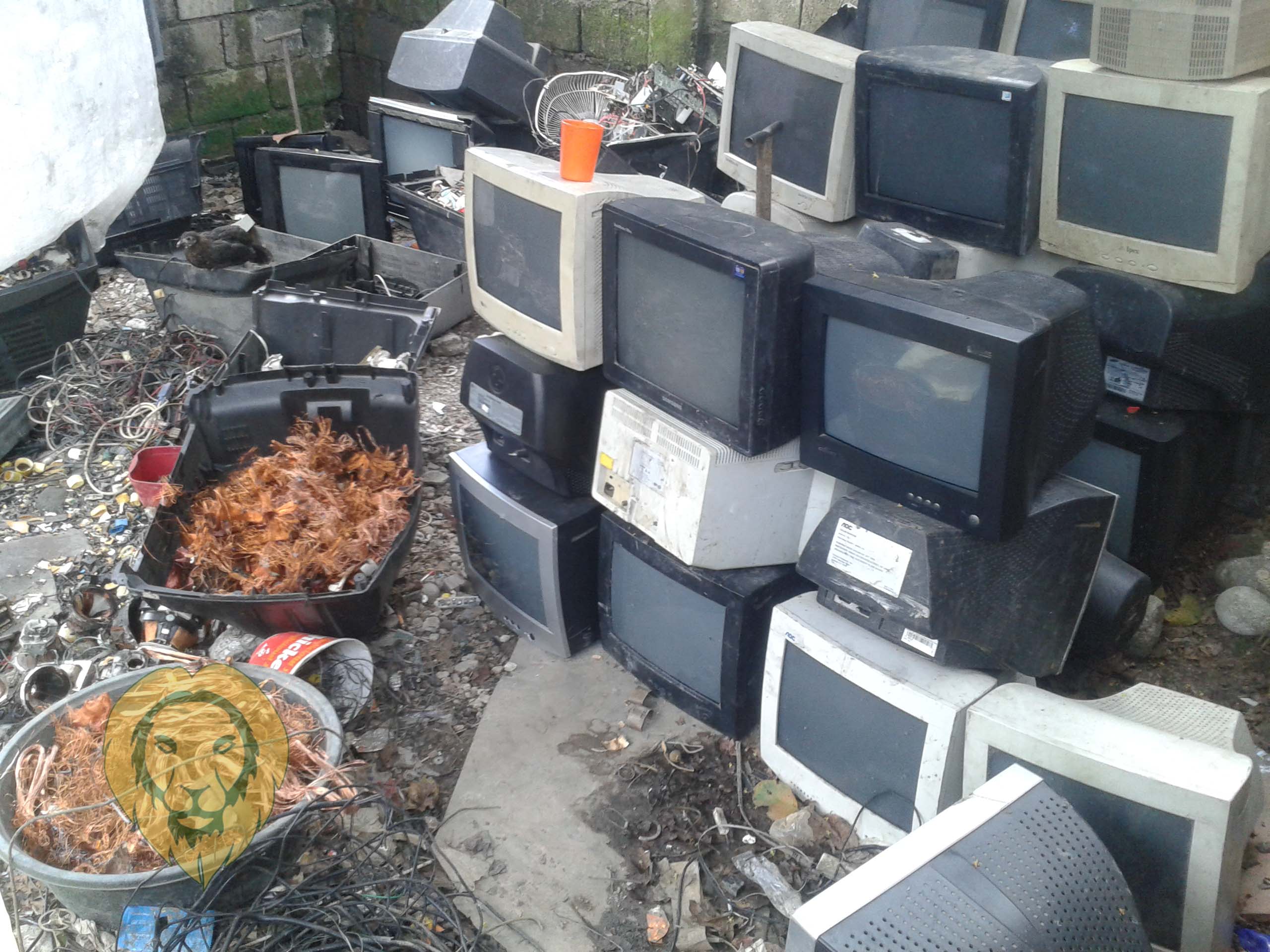 The United Nations Environment Program (UNEP) defines e-waste as any old, non-working, and end-of-life device, covering all Waste Electrical and Electronic Equipment (WEEE) and its components. These include devices such as mobile phones, chargers, laptops, desktops, home appliances, and other electronic gadgets. The DENR-Environmental Management Bureau (DENR-EMB) also considers e-waste as one of the fastest-growing waste streams in the Philippines.
To ensure responsible disposal and recycling of e-waste so they do not end up in landfills, Globe introduced E-Waste Zero to the public in 2014. Since then, the program expanded by partnering and collaborating with more than 66 corporations, non-government organizations, schools and universities which led to the proper recycling and responsible disposal of more than 1.4 million kilograms of e-waste.
"Collective effort is key towards environmental sustainability. This is why Globe consciously finds ways to expand its environmental programs through more partners and programs to engage consumers. As individuals and consumers, we sometimes don't know where to begin and this endeavor through 0917 Lifestyle is a good place to start," said Yoly Crisanto, Globe Chief Sustainability Officer and SVP for Corporate Communications.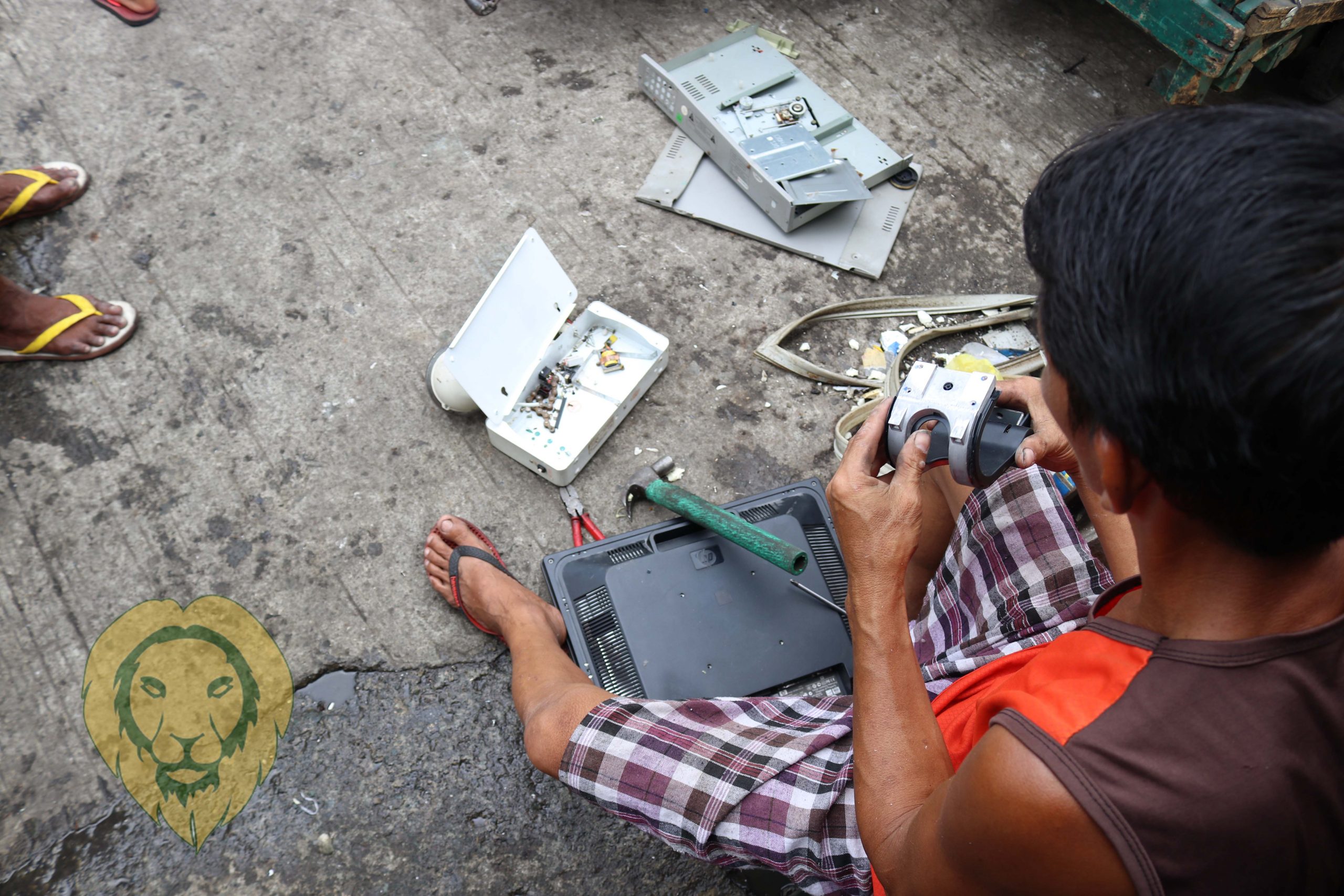 The use of electronic items is inevitable as devices become more affordable and embedded in everyday life. Without corrective and preventive actions, e-waste generation and depletion of natural resources caused by improper e-waste disposal will unfortunately continue.
Globe is fully committed to reducing its carbon footprint by actively supporting the Race To Zero global campaign spearheaded by the United Nations Framework Convention on Climate Change (UNFCCC) and COP26 Presidency and backed by the GSMA, the global mobile industry body.
As a purpose-driven company, Globe supports the 10 UN Global Compact principles and contributes to 10 UN Sustainable Development Goals including UN SDG No. 12 which calls for sustainable development through the reduction of ecological footprint. It is also about decoupling economic growth from environmental degradation, increasing resource efficiency, and promoting sustainable lifestyles by changing the way goods and resources are produced and consumed.
Comments