Chico Alicaya, a former housemate of Pinoy Big Brother, made the rounds on social media for his toned body since he goes topless most of the time. He then revealed why he's always topless in Bahay ni Kuya in an exclusive interview with LionHearTV RAWR Nation.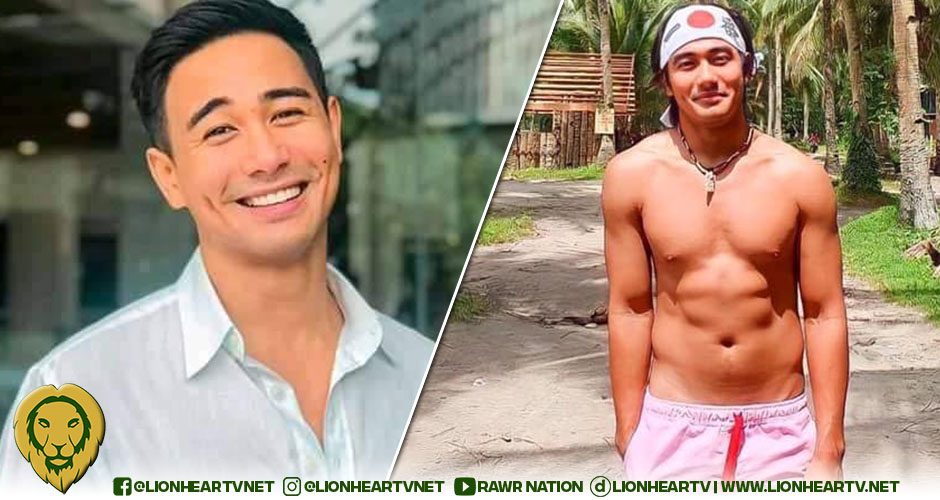 When asked why he was topless, the PBB alumnus chuckled heartily. Even before he became a housemate, the Striving Footballer of Cebu admitted that being topless was very natural to him.
That's why, during his stay in Bahay ni Kuya, he felt "at home" and was at ease being topless all the time.
"Totoo! Naka topless ako sa bahay ni Kuya, diba? Kase, when you're there, I feel like I'm at home parang nasa bahay lang talaga ako, and I think when I'm at home."
Recently, netizens became "thirsty" over the PBB: Connect' housemate, where Chico was cited not only for being topless but also for not wearing any underwear.
Kuya assigned Chico the task of locating a secret tablet needed for welcoming the new housemates. He searched the PBB house at night while everyone was asleep.
Netizens took note that Chico was still dressed in pajamas, with some pointing out that he was not wearing any underwear.
When this scenario got recounted to him, the guy shyly laughed and revealed that not wearing underwear before sleeping was his routine before joining PBB.
"Grabe, I'm always topless, especially when may nag upload na wala akong brief. Kapag mag pajamas ako wala talaga akong brief, kahit matulog. I wear pajamas, and I sleep right away, talaga. Ang init din kase minsan.
"Yes ito talaga yung buhay ko sa bahay ko sa bahay ko in Cebu Im always topless talga and if ever na papatulog na ako. I don't wear brief. I don't wear boxers. Mag pajamas lang ako, and I sleep right away."
Alicaya revealed that as a result of the incident, Kuya reprimanded him to always wear his underwear.
"Kaya I think pinapagalitan ako ni Kuya. 'Chico, kailangan mo yan' and I was like 'sorry talaga, Kuya, I feel at home na.'"
Since then, he now tries to practice wearing underwear, particularly when he goes out, especially now that he is a public figure.
"Grabe talaga na shy na ako nun nahiya na ako. Even up until now. I really need to wear boxers now. Like I go out kase I'm always at home. I never go out a lot. Ngayon lang ako naka–parang I have to got out. I have to be there. I have to do this and that. I'm always at home for the whole ECQ.
"I wanted to work at home, and next thing I know, pag try ko sa Big Brother nakapasok ako, and everything just changed."
The Chico, a.k.a. Jose Francisco Domenico Alicaya is a 26-year-old Cebu footballer who got invited to join the Vietnamese national team. He earned his bachelor's degree from the University of San Carlos.