Shipped together by their fans as "RalphElla", Ralph Malibunas, and Ella Cayabyab of the recently-concluded Pinoy Big Brother Connect, are seemingly poised to make a powerful take-off, as they venture further into the show business.
While each holds the potential to make it big individually, fans seem to see a bigger success in their collaboration, in potential future projects.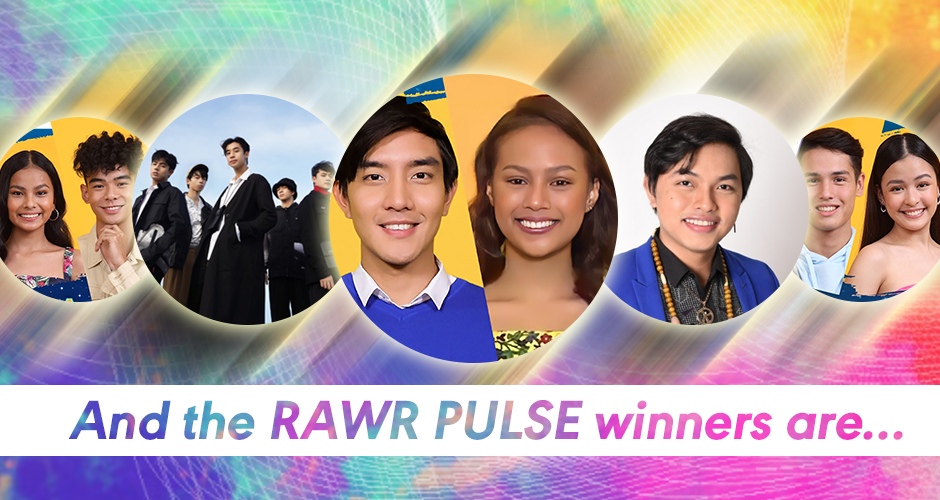 The results of the sophomore edition of LionhearTV's RAWR Pulse—an online poll primarily intended to gauge the public opinion on what's in and out in the local entertainment scene—didn't come as a surprise. Even when they were still fulfilling their stints as Pinoy Big Brother Connect's housemates, Ralph Malibunas and Ella Cayabyab—collectively shipped by fans as 'RalphElla'—have attracted legions of faithful fans online. And now that they are out, and are both ready to foray into the world of the show business, the two PBB alumni, continue to gather fans, not just for their individual pursuits, but for their potential projects, together.
For the second RAWR Pulse poll, LionhearTV asked the entire RAWR Nation who among the emerging celebrities will rise in 2021. These are industry newbies who have just started their ventures into showbiz, as well as rising stars, who've been around for a while but started to be in the limelight, just recently. The outcome of the poll seems to be just a manifestation of RalphElla's surging popularity among netizens, as more than 50% of them believe the two newbies will make a huge success for themselves, and for their team-up, this year.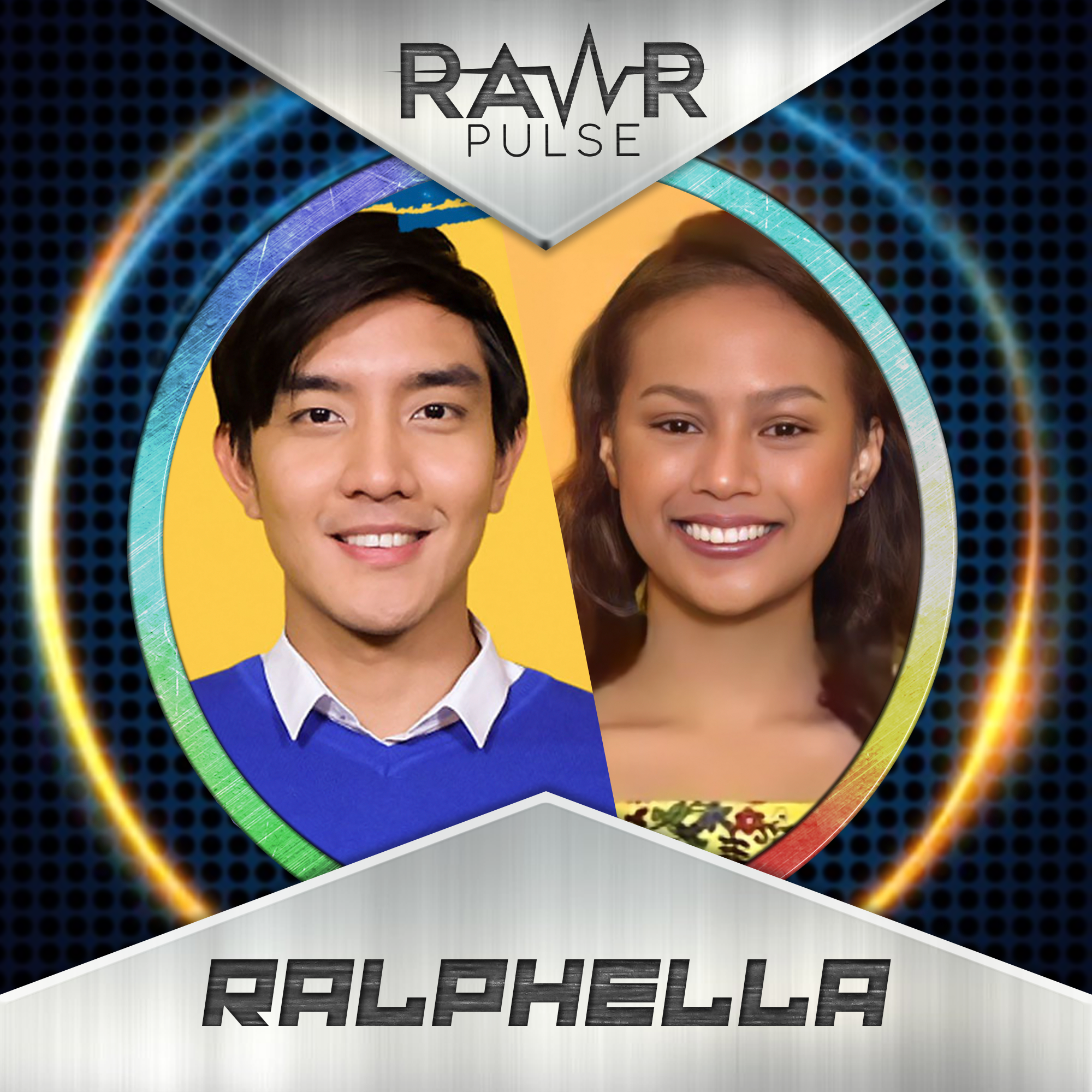 As of this writing, PBB Connect housemates are yet to appear on a tv series, or other acting jobs, as most of them are still doing workshops. Should Malibunas, Cayabyab, and their fellow PBB Connect alumni, finally venture into acting, proper workshops would be of great help for their blossoming careers. The two currently hold their individual shows on the social media and streaming platform, Kumu.
The outcome of the poll, which indicates more than half of RAWR Nation placing their bet on RalphElla, seems to be a screaming testament to the team-ups growing fanbase two bested out more than 19 other entries, who each maintain a strong following across many social media platforms. RalphElla's overwhelming support, however, is an indication of their advantage over their contemporaries.
As social media acts as among the most potent indicators for a celebrity's success, the result of the poll is undoubtedly a powerful hint of RalphElla's strong fan support, which may only get bigger with every project the two will work on together, in the future.
Aside from the rise of RalphElla, the poll's results also suggest the emergence of a number of new acts, who similarly received strong support from fans, in the voting. The inclusion of four up-and-coming P-Pop acts is a way to determine which among the emerging idol groups in the country will follow the breakthrough P-Pop group, SB19, in the international music scene.
New Kapuso stars and love teams also showed strength in the poll. As many of these Kapuso artists are poised to appear in future projects, their emergence as breakthrough celebrities is likely to take place within the year. Royce Cabrera, Radson Flores, Rain Matienzo, Jessica Villarubin, and the new Kapuso love team, CassQuin (Casey Legaspi and Joaquin Domagoso) each received incredible support in the poll.
ABS-CBN may be one of the biggest receivers of the bluntest impacts of the pandemic—in terms of content production, and talent retention, and acquisition—but it has been also one of the biggest producers of new content and talents since the onset of the pandemic. The pandemic saw the network's efforts to discover new artists, not just to compensate for those who left the network after the shutdown, but more importantly, to strengthen the artist portfolios of the network's talent management arms (Star Magic, Star Hunt, Rise Artists Studio).
The recent edition of Pinoy Big Brother has no doubt kept the reality show's place among the most popular and most effective platforms to discover promising stars. Aside from RalphElla, KoDrea (Kobie Brown and Andrea Abaya), Amanda Zamora, Crismar Menchavez, Chico Alicaya, HaiRon (Haira Palaguitto and Kyron Aguilera), and PBB Connect's Big Winner, Liofer Pinatacan, each enjoyed significant percentages of the total votes received.
Following its departure from free television, ABS-CBN began shifting its focus on strengthening its digital platforms. A part of such an effort includes placing rising new talents in the spotlight. Early this year, its talent management agency, Star Magic, introduced its newest recruits, among which include new Squad Plus members, Renshi de Guzman and Raven Rigor. Through the singing talent search, Tawag ng Tanghalan, the network allowed the rise of JM Yosures, whose top 3 finish in the poll, suggests the high level of support he is getting from netizens and fans.
Such level of support is also reflected in the high percentage of votes received by the new P-Pop group, BGYO, whose popularity is more likely to surge following the release of their new single, He's Into Her. Other P-Pop groups, ALAMAT, 1st.One., and BINi are also expected to rise the same way, as the currently exploding P-Pop phenomenon, looks poised to take many local idol groups, to the global music arena.
ABS-CBN's upward trajectory, in its quest to return to its pre-shutdown glory, may also mean the rise of new artists. RalphElla reflects such a trend, as the team-ups exploding fanbase is expected to get even bigger this year. Closely following the RalphElla in the poll, is KoDrea, which is comprised of PBB Connect ex-housemates, Kobie Brown and Andrea Abaya. In 3rd place is Tawag ng Tanghalan Year 4 Grand Champion, JM Yosures, whose life story was headlined MMK's May 22, 2021 episode. At the 4th spot, is the sensational P-Pop group, BGYO, while another PBB Connect ship, HaiRon (Haira Palaguitto and Kyron Aguilera), is a fifth.
Below is the ranking of all entries in the sophomore edition of RAWR Pulse. Take note that the ranking was based on combined results of the poll (50%) and EMVP search engine results (50%):
1. RalphElla
2. JM Yosures
3. KoDrea
4. BGYO
5. HaiRon
6. 1st.One.
7. Amanda Zamora
8. Crismar Menchavez
9. Raven Rigor
10. ALAMAT
11. BINi
12. Liofer Pinatacan
13. Royce Cabrera
14. Chico Alicaya
15. Renshi de Guzman
16. CasQuin
17. Rain Matienzo
18. Radson Flores
19. Jessica Villarubin
20. Francoise Denyse Fainsan
Comments